These New Year's resolutions for crafters get you ready for a your most creative year yet in a fun play on popular resolutions!
Affiliate links may be used in this post. Ordering a product through these links may result in a commission at no extra cost to you. Read the full disclosure here.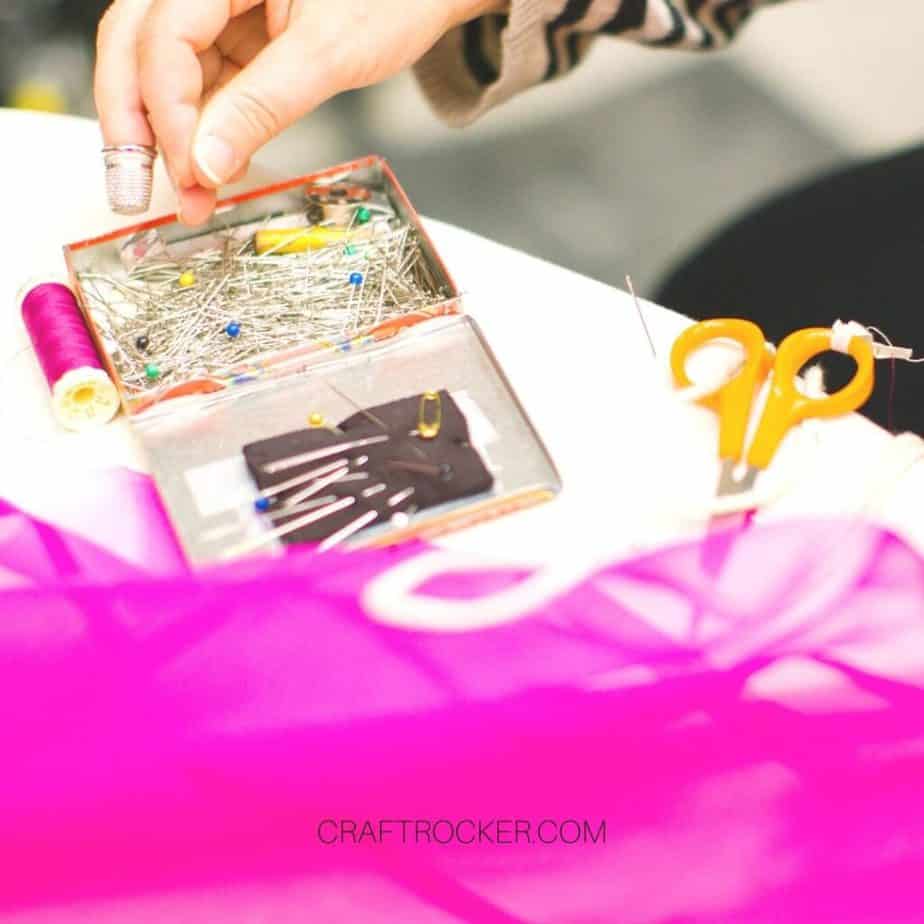 Jump to What You Want





Let's face it: this year has been rough. Instead of making resolutions like lose weight or get organized (boring), I want to set some fun resolutions.
Crafting is my happy place, at least one of them, so it seems like a winning idea.
These resolutions are perfect for crafters because you'll still be productive and these resolutions will actually be fun to take on.
Fun New Year's Resolutions for Crafters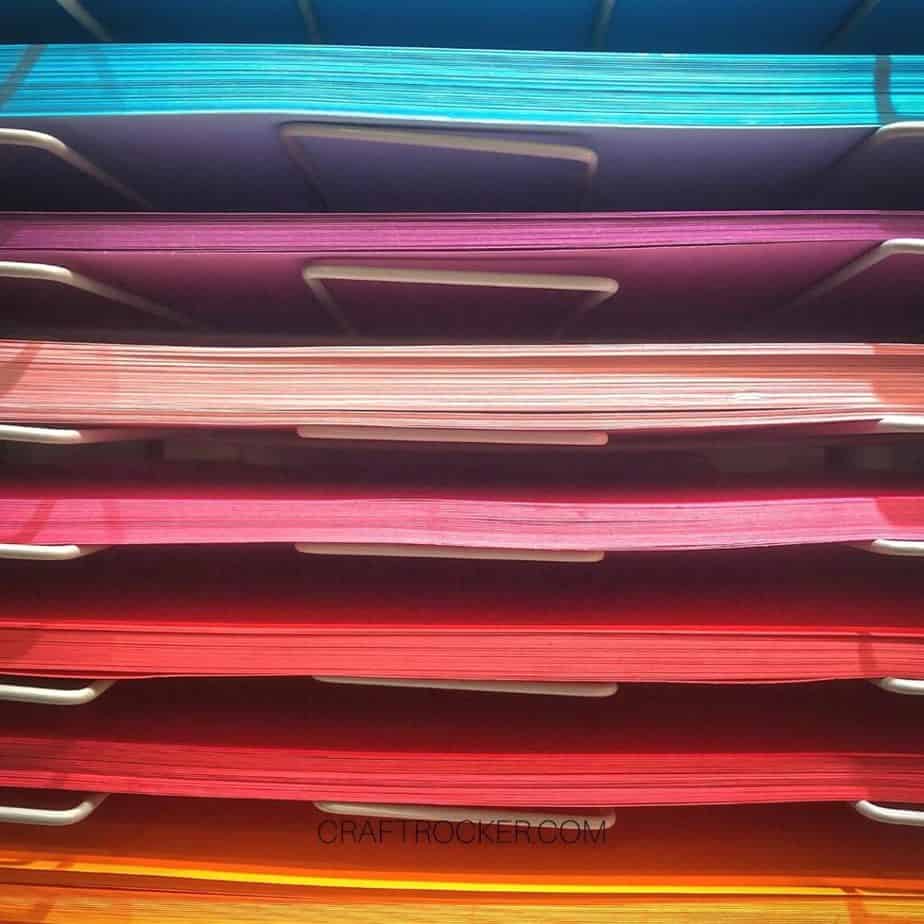 Get Organized
I think all crafters want to get more organized. It seems like no matter how many times I clean my craft room, once I get in a creative groove there is suddenly glitter, paper scraps, washi tape, and more everywhere.
If you're looking to get more organized, here are some crafty resolutions for you.
Invest in Storage
It's hard to want to invest in useful storage for all of your craft supplies when there are so many new and fun supplies to buy.
However, if you really want to boost your creativity, invest in some storage so you can easily find everything you need or want for your next project.
Label Stuff
Have you ever been gifted a label maker? Omgosh! It is so much fun and you will be labeling everything.
If you buy one for yourself I definitely recommend getting some extra rolls of label tape because if you're anything like me, you're going to go nuts and label not only your craft room but also your kitchen, kids rooms… pretty much everything you can.
Hang Some Pegboard
Chances are that you are not using your wall space as well as you could.
Don't get me wrong, I'm all about the pretties and decorations (your craft room/area is your haven). On the flip side of that, throwing up some pegboard is an excellent way to add versatile craft storage even in small spaces.
There are so many ways to change it up with hooks and shelves that it's seriously one of the best ways to get the most organizational bang for your buck.
Lose Weight
Losing weight is a popular New Year's resolution for people. Instead of starting a new diet, why not lose the weight in your craft room? Here are some resolution ideas to help you out.
Purge Unwanted or Unused Materials
This seems like a no-brainer but it can be extremely difficult for creatives. How many times have you looked at something and thought, "I could totally use that on a project later."
Of course, later seems to never come and you just keep storing it indefinitely.
The same goes for hobbies that you wanted to try so you bought the stuff and either didn't like or never even tried it.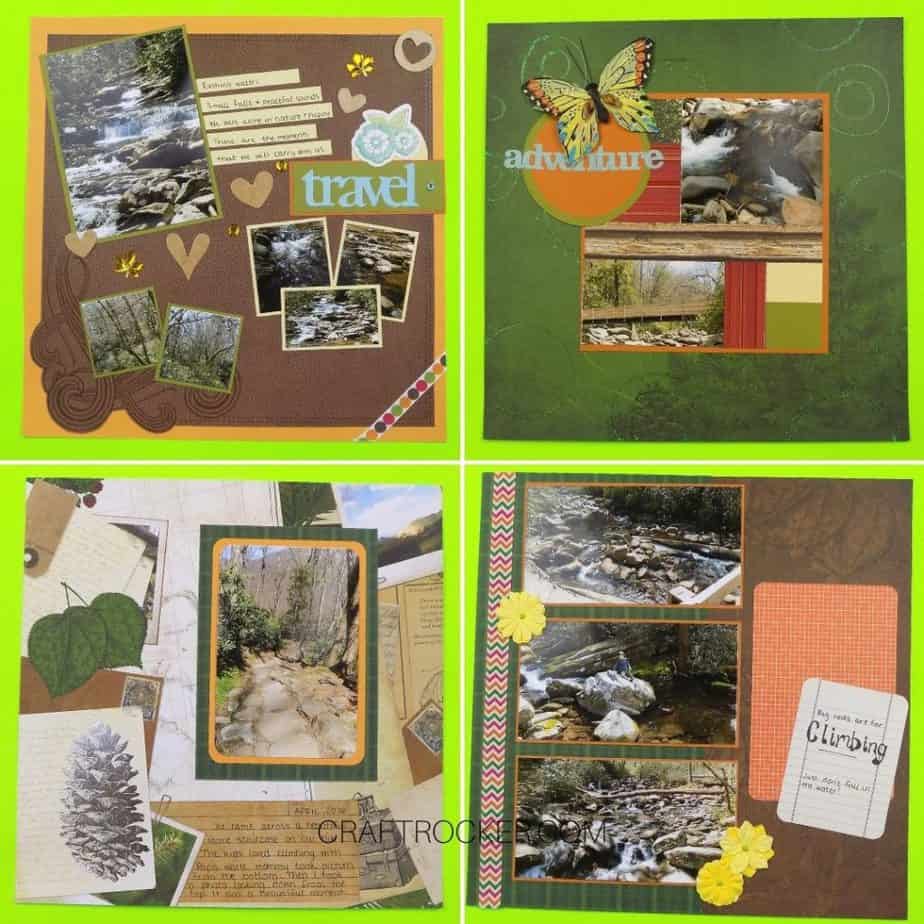 Finish a Scrapbook
Every scrapbooker is inundated with photos it seems. Some that we've printed and even more on our computers or external hard drives.
Make a resolution to finish a scrapbook this year and clear out some of the loose photos.
You'll have a beautiful keepsake to look at with family and free up some storage space in your craft stash.
New to scrapbooking? I've got you covered with the basics on How to Scrapbook.
Go Through Paints and Adhesives
When is the last time you went through your paints? There is nothing more frustrating than going to make something and the paint just clunks around in the container or worse, comes out in those semi-fluid slime drips.
Do yourself a favor and lose some of the craft weight at the same time by going through and checking all of your paint.
I also recommend going through your adhesives.
Admittedly, Mod Podge never lasts long in my supplies because I love that stuff, but I've had tubes of E6000 where the cap dries to it or sometimes a glue lid stops sealing properly and it's all dried up. This is another great way to free up space.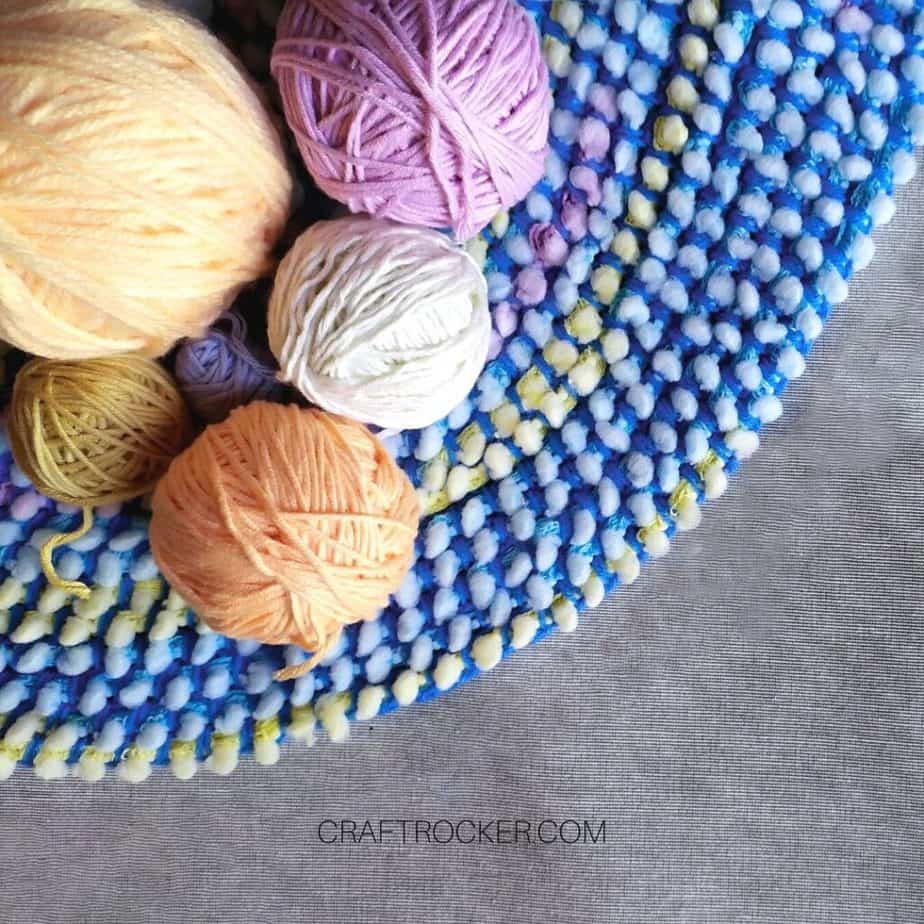 Save Money
Saving money or getting your finances organized is another popular New Year's resolution for people. This year make it fun for you by incorporating your crafty fun with it.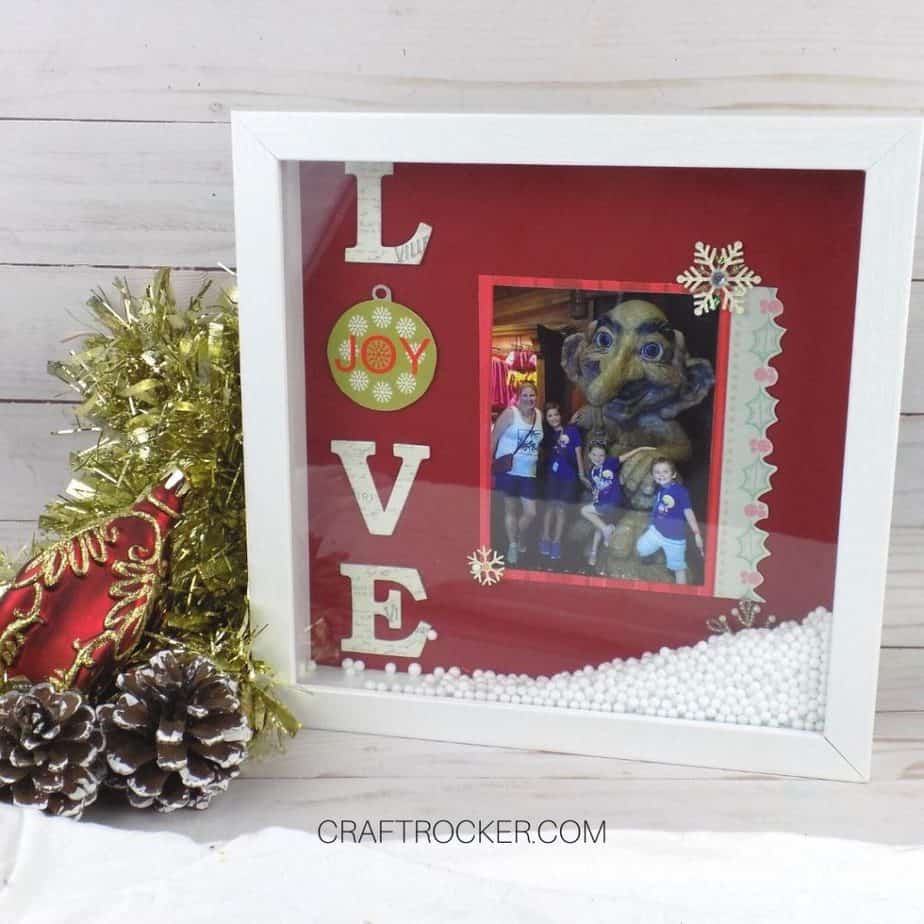 Make Handmade Gifts
Get an early jump on your Christmas gifts this year and make them all by hand. Before you get started, I recommend getting your list of people you give to together.
Then organize the list so that you make enough gifts each month to be finished by Christmas.
For example, if there are 20 people on your list then set your goal at 1-2 handmade gifts a month. That is super attainable and it helps you save money come the holiday season.
These gifts can also be for birthdays, weddings, and other holidays. Don't limit yourself to only holiday preparations.
Upcycle or Re-purpose Something
Another great way to save your money and still get your craft on is to work on an upcycled project or find a fun way to re-purpose things you already own.
You can find an idea on Pinterest or you come up with something completely new.
Either way you still get to craft and you save money by turning something you don't use into something you need!
Sew Home Items
Whether you're a seasoned seamstress or a total newb, you can save money by sewing your own home items.
Start with a simple and fun project like this tutorial for how to sew a pillow. Fabric place mats and drawstring laundry bags are other awesome ideas for you to sew.
Even better, turn it into an upcycled project by using old fabric from things you no longer use (like old sheets) to make the projects!
Improve Mental Health
Improving your mental health is not only a popular New Year's resolution but it's also a very important one.
These ideas for New Year's resolutions for crafters are a great way to combine improving your well-being and enjoying your favorite hobby.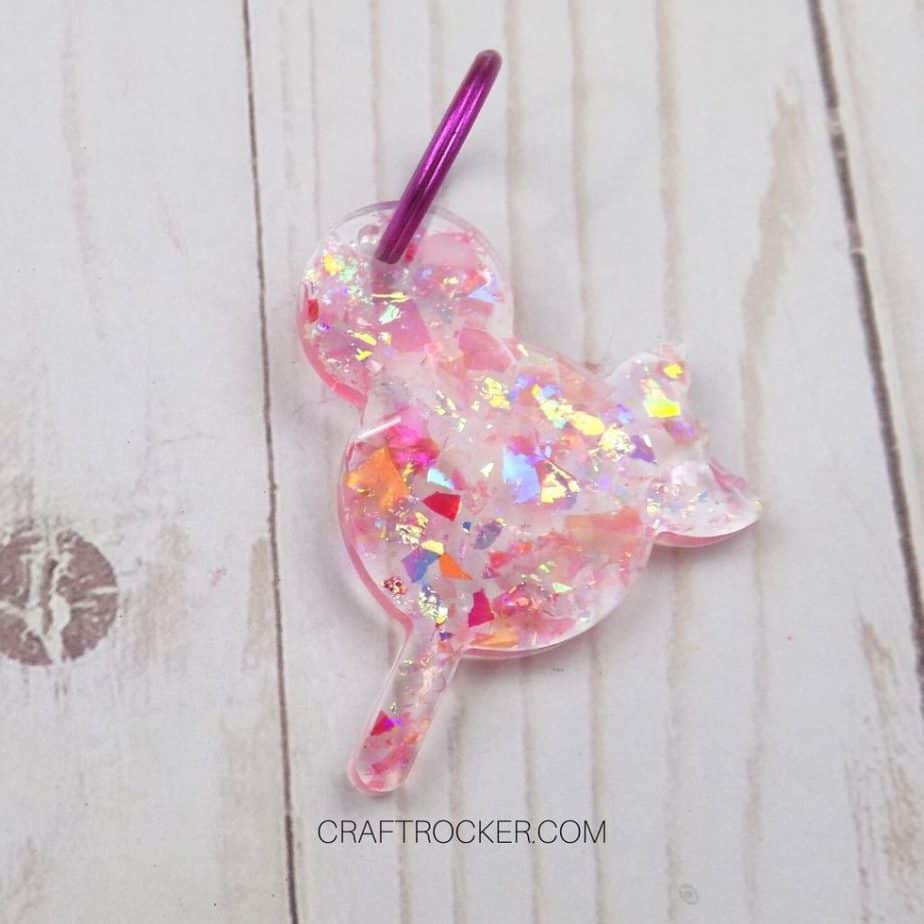 Try a New Medium
Have you been afraid to try a new medium like resin or acrylic pour art? Make this the year you finally give it a try.
Don't forget to give yourself grace to mess up. In fact, make that part of your goal. Mess up a lot and learn a ton in the process.
If you want some great beginner projects check out How to Make Pressed Flower Resin Coaster and How to Make a Beaded Necklace.
Make Time to Craft
This is another way to improve your mental health this year. If you already love to craft then make time for it.
If you're like me and need more incentive than self-care for this one, combine it with one of the other resolutions on this list.
When your New Year's resolution is doing double-duty, there's more incentive to follow through.
Get an Idea Book
Women carry such a large mental load that it's easy for the smaller things to fall through the cracks.
For instance, you can list everything your kid needs to pack for school tomorrow but can you remember that awesome project you saw at the craft store?
Make it easy to keep track of with an idea book. Use it to immediately jot the idea down of projects you think of or ones you see when you're out and about. Then drop it out of your mind until you need it.
An idea book is also another great way to kick start your creative juices when you're facing a mental block. It simply makes your life so much easier.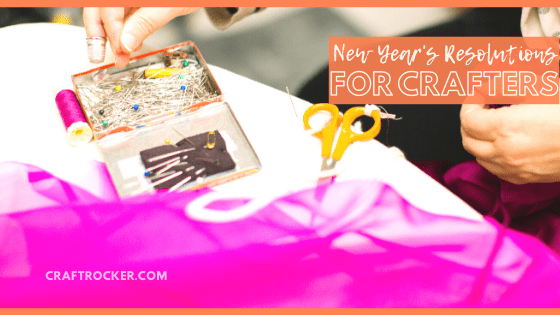 Which one of these New Year's resolutions for crafters is going on your list this year? Make the upcoming year fun and productive at the same time with some resolutions that incorporate your favorite thing!
Don't Forget to Pin It!