Run out of gift bows? Learn how to make a bow out of wrapping paper in 3 different styles quickly and easily with these step-by-step instructions!
Affiliate links may be used in this post. Ordering a product through these links may result in a commission at no extra cost to you. Read the full disclosure here.
Jump to What You Want





Just like my wrapping paper, I reuse gift bows every year. In fact, at Christmas with out extended family, I have a box that I collect the bows from Everyone's gifts in to take home with me. I'm that person.
However, after a while those bows start to deteriorate and look shabby. This year I actually ran out of bows while wrapping gifts!
Instead of running out to buy them (anyone else try to avoid going out at all costs these days?), I decided to make my own out of wrapping paper.
If you're looking to save on bows or simply don't feel like running to the store to buy more when you run out, you can still wrap beautiful gifts with these 3 easy tutorials to make a bow out of wrapping paper.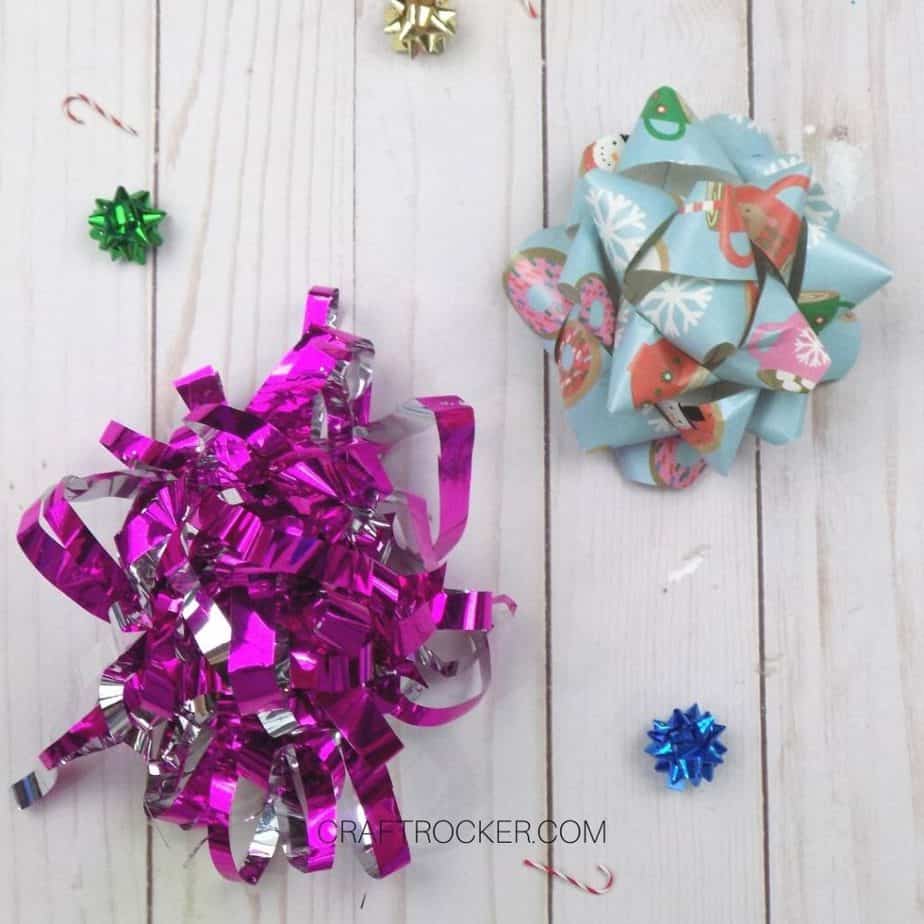 Materials for Wrapping Paper Bows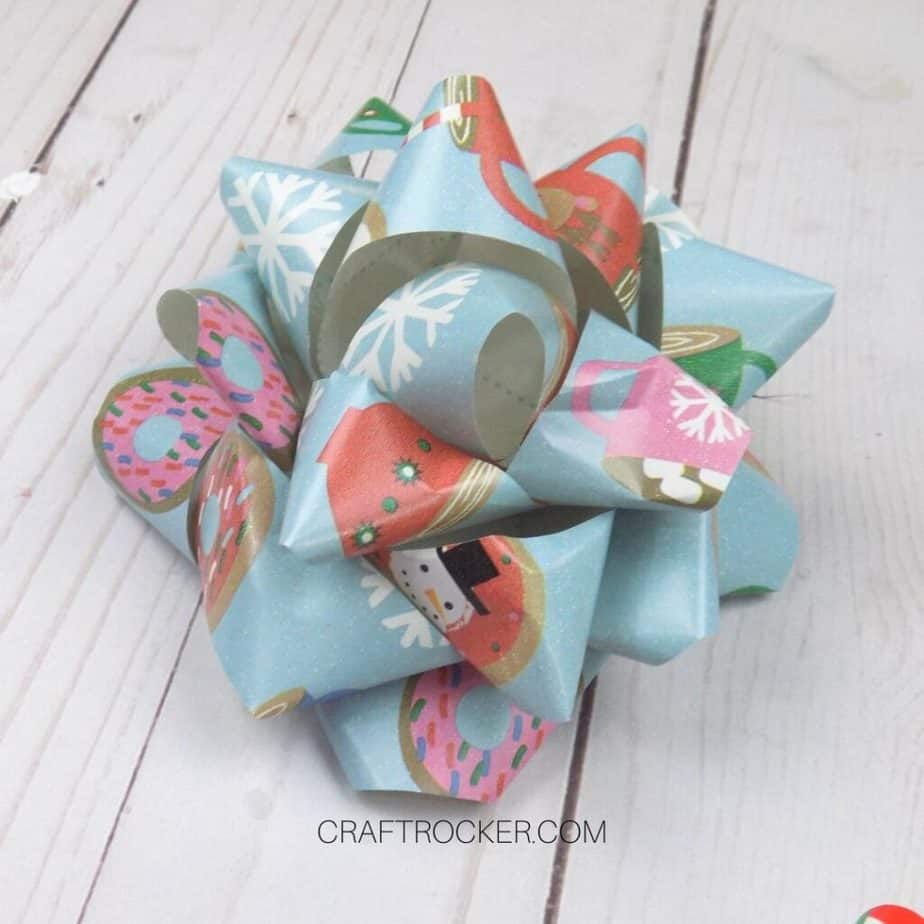 Traditional Wrapping Paper Gift Bow
This is how to make the style of bow that you get in those bulk bags for gifts. It's what I consider a "traditional" gift bow.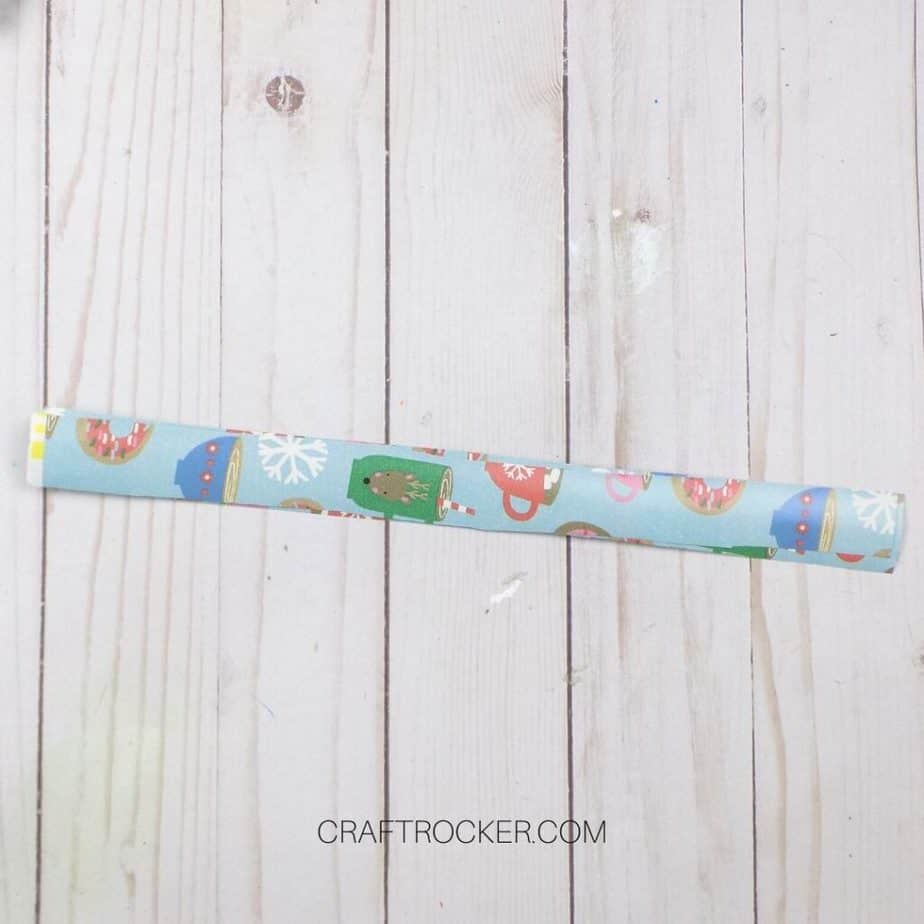 Step 1
First, cut out 3 one-inch wide strips of wrapping paper that are 12 inches long.
Step 2
Then cut out 3 strips (also 1 inch wide) that are 11 inches long.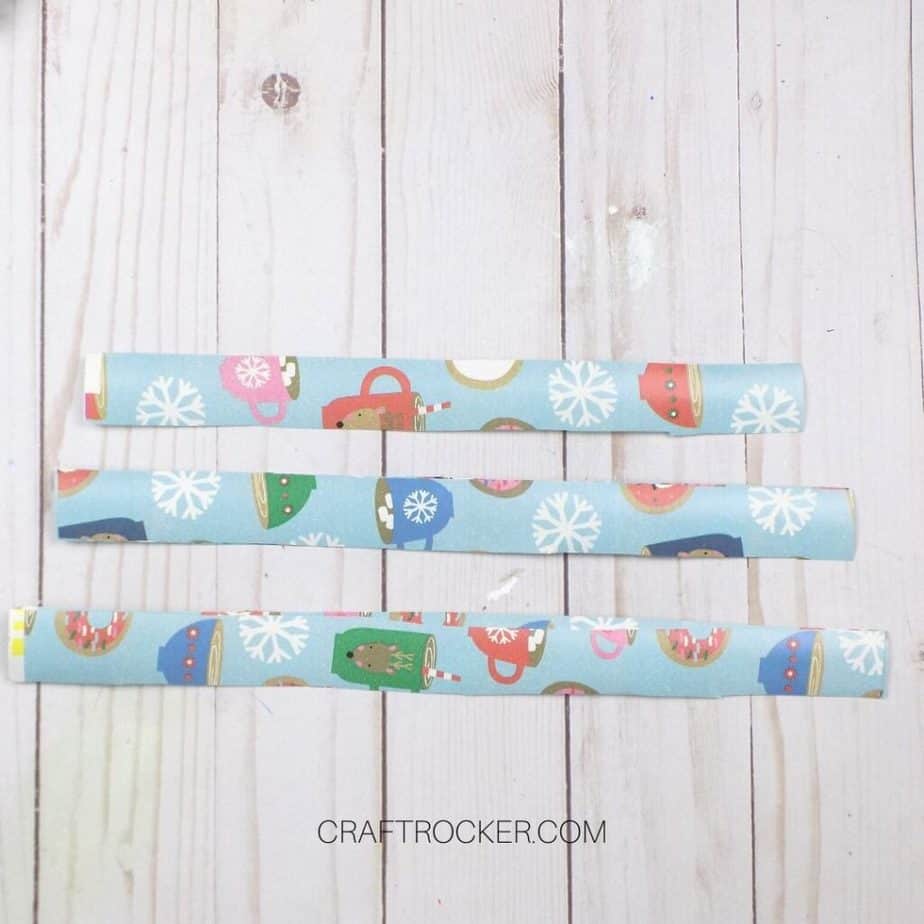 Step 3
Lastly, cut out 3 one-inch wide strips out of your wrapping paper that are 10 inches long.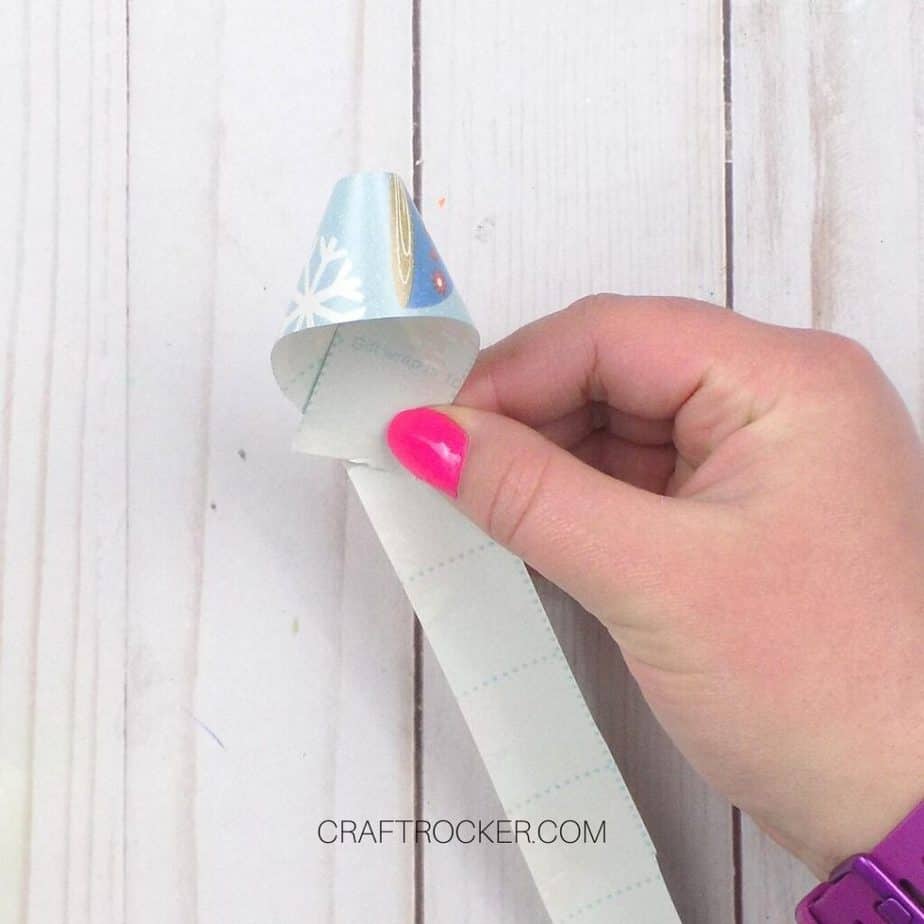 Step 4
Now, start with one of your longest strips of paper and soft fold one edge to cross the center. It should look like a cause ribbon.
Be sure not to actually press the soft fold. You want it to be looped, not flat.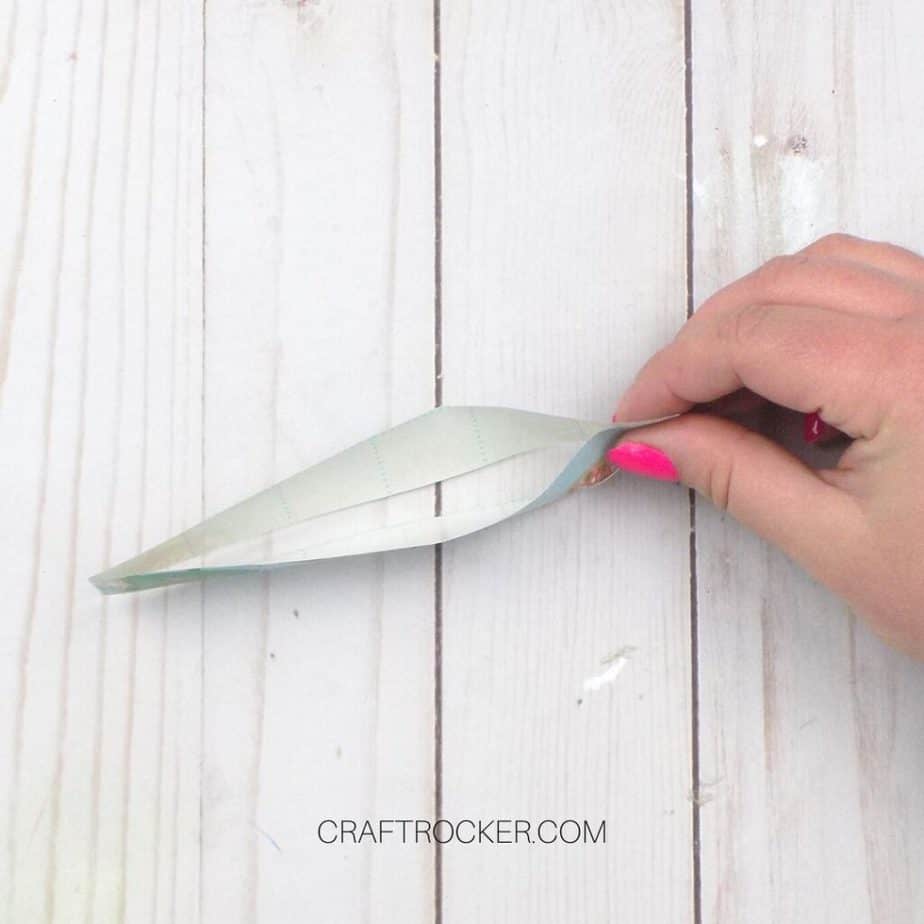 I found it easiest to fold the strip of wrapping paper in half first so that I knew exactly where to place the end of the paper strip.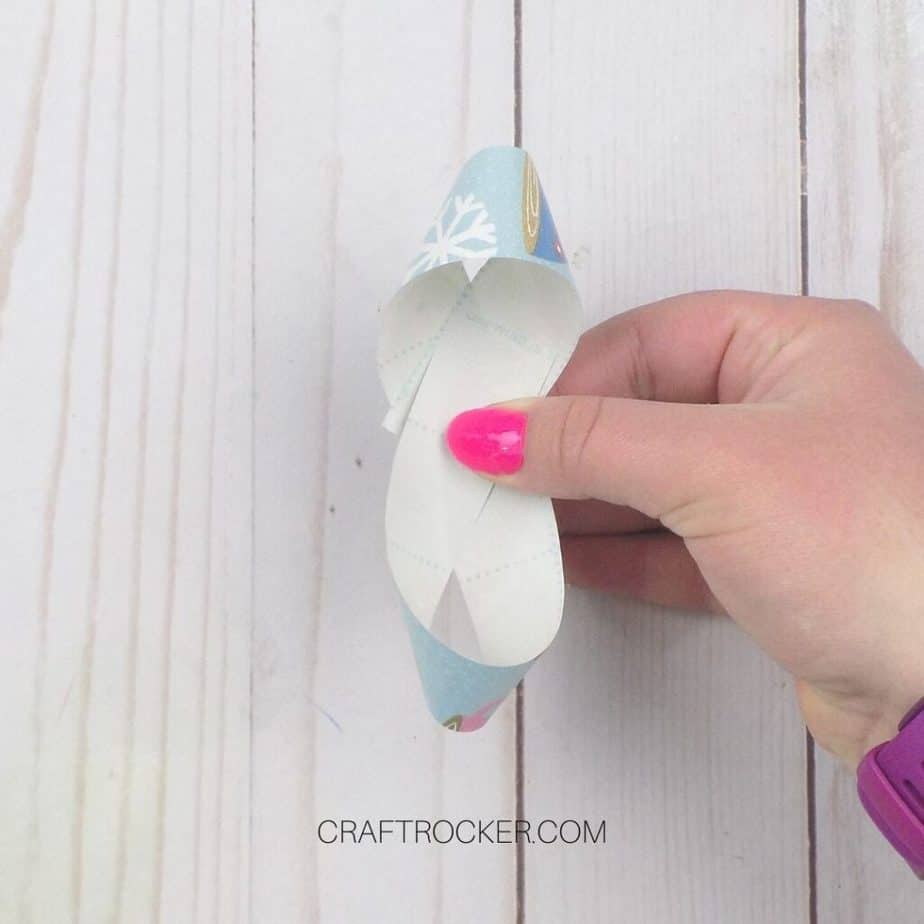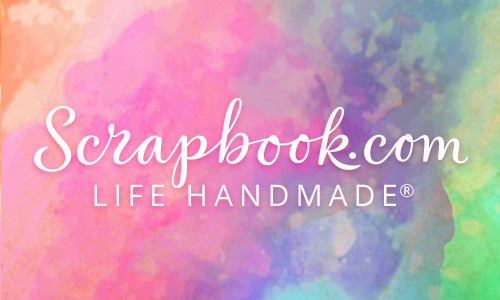 Step 5
Holding the looped end in place, repeat the same thing on the other end of your bow and staple the ends to the middle of the paper strip to hold them in place.
Step 6
Repeat steps 4 and 5 until all of your strips are looped and secured with a staple.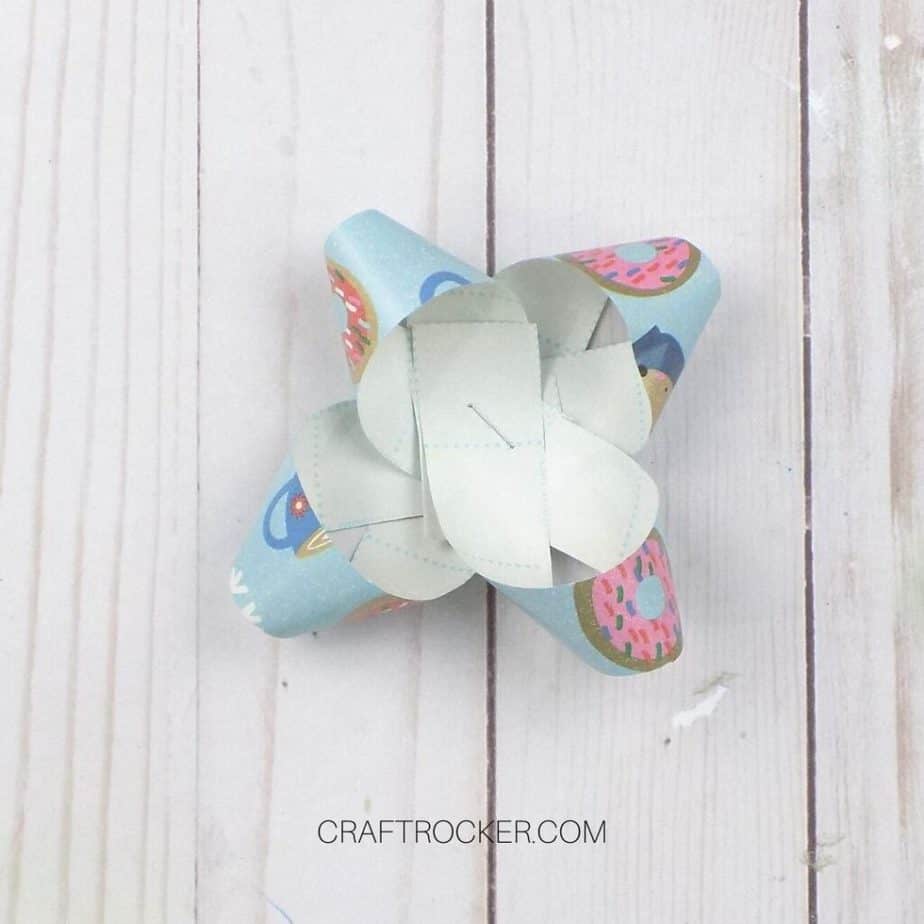 Step 7
Next, begin assembling your bow by adding a small strip of adhesive with your glue runner to the center of one of your large bow loops.
Step 8
Then press a second large bow loop to the adhesive so that it is crossing the first one to form a short "x".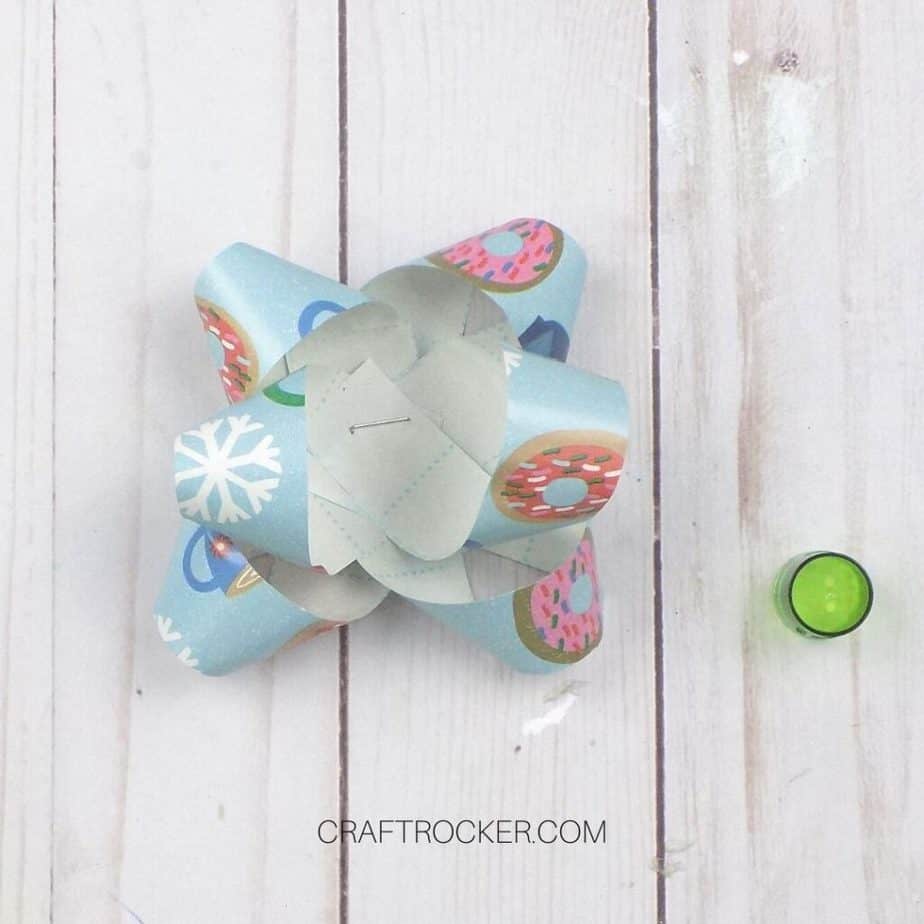 Step 9
Add another small strip of adhesive to the center of your crossed loops and attach your last large looped paper strip so that it crosses through the largest opening of your short "x" from above. It should look kind of like an asterisk.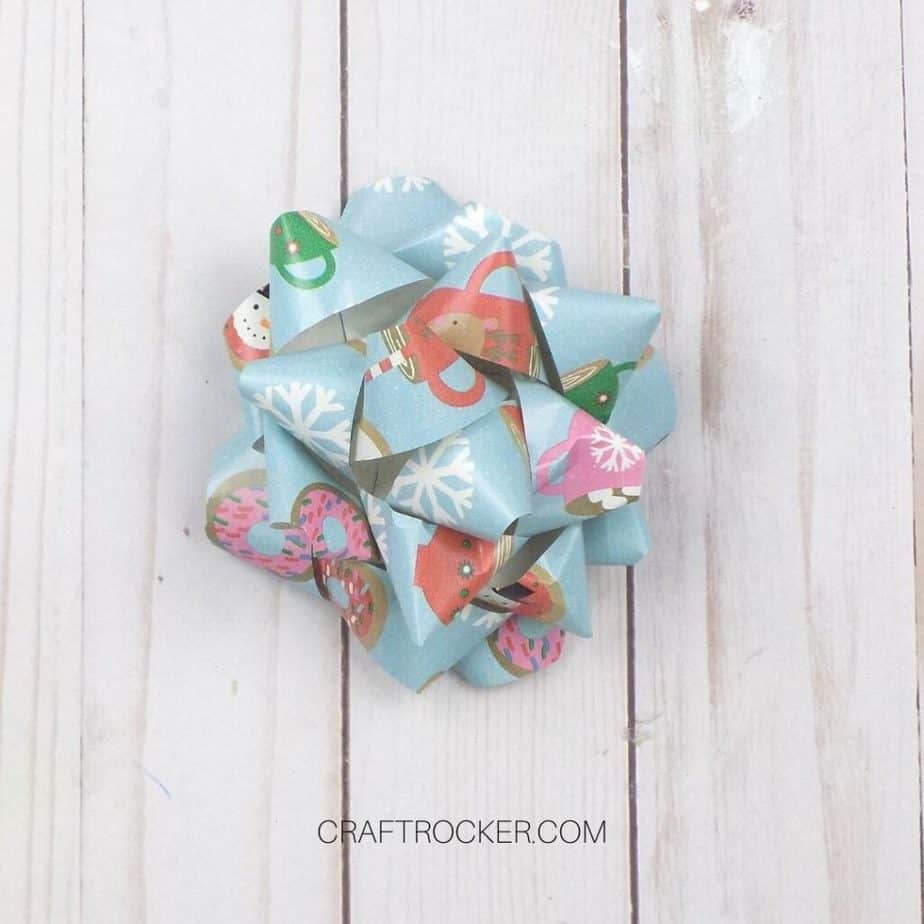 Step 10
Continue adding your looped strips together with your glue runner as you did in steps 7-9 starting with the 11" looped strips and finishing with the 10" looped strips.
Step 11 (Optional)
Lastly, cut a small 1 inch loop of wrapping paper and adhere it to the center of your bow with your glue runner.
I thought my bow looked fine without it but if you have a large open space in the center, I recommend adding it to your bow.
Fringe Wrapping Paper Bow
A fringe bow is a super fun and festive take on a gift bow. Even better, it is super quick and easy to make (unless you use foil paper like I did).
Step 1
First, cut out a strip of the entire height of your wrapping paper roll that is 6-8 inches wide. Then cut the strip of paper in half along the long edge.
Set one half aside to make another bow later (or to make the next bow below).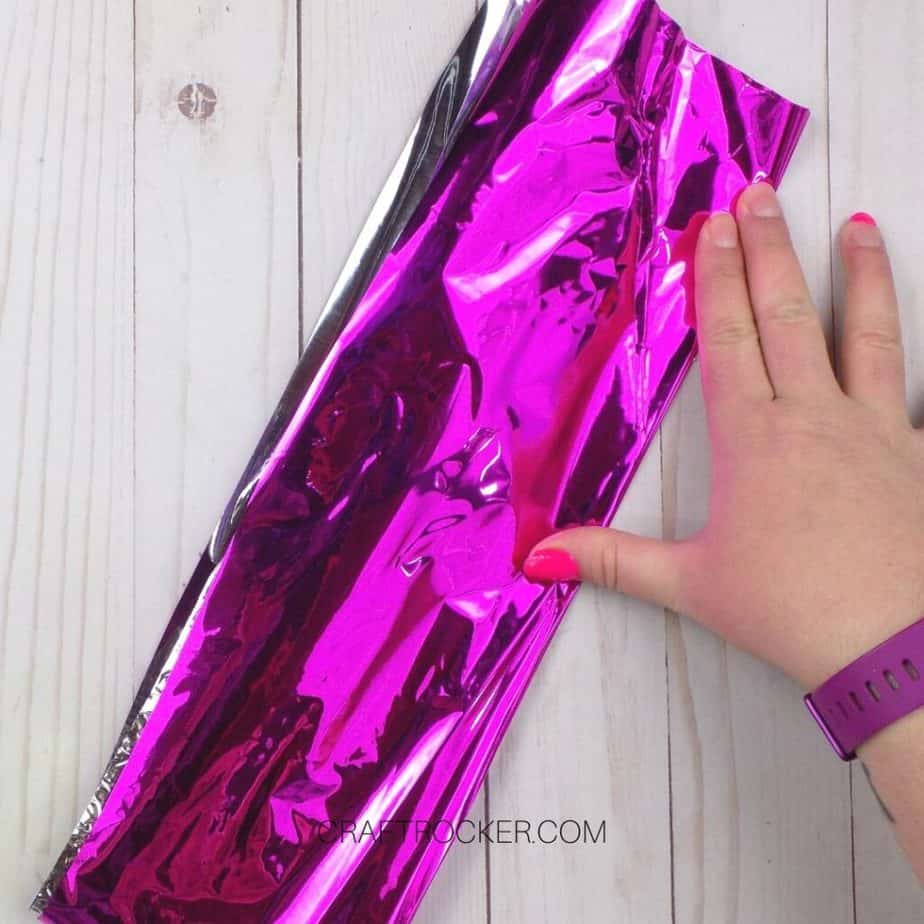 Step 2
Next, fold the other strip in half longways so that you have 3-4 inches of wrapping paper on either side of the fold.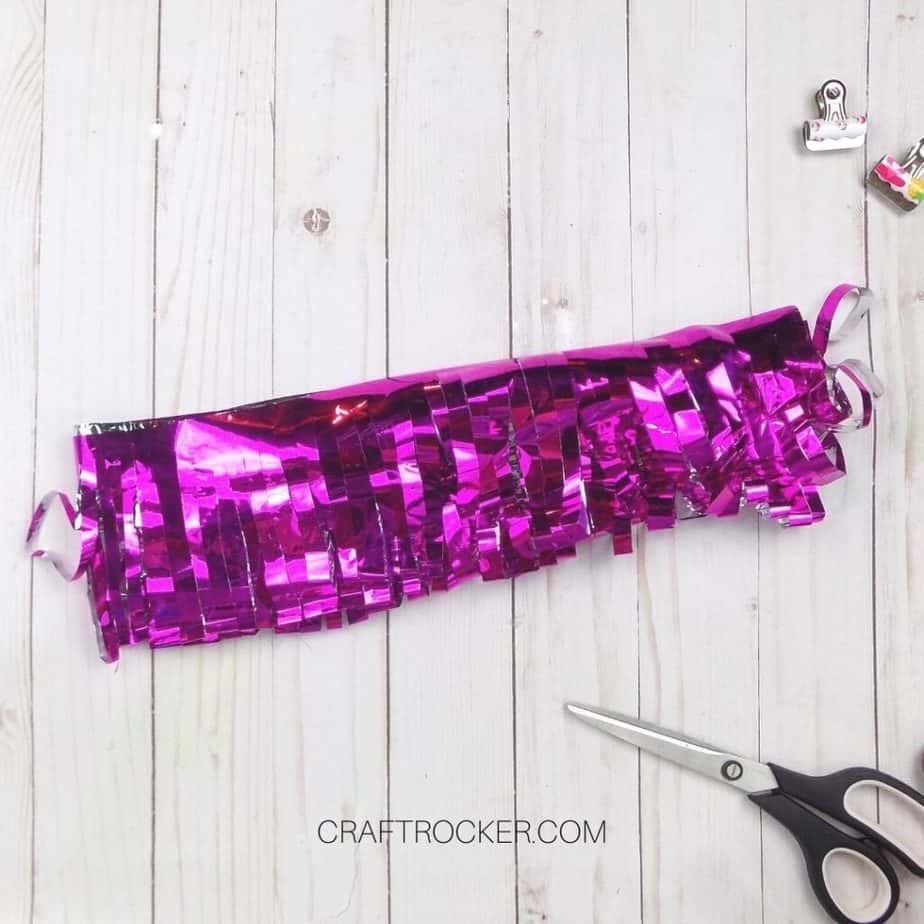 Step 3
Then cut along the folded edge to create a fringe. Be sure not to cut all the way through. You still want the paper attached on the loose edges.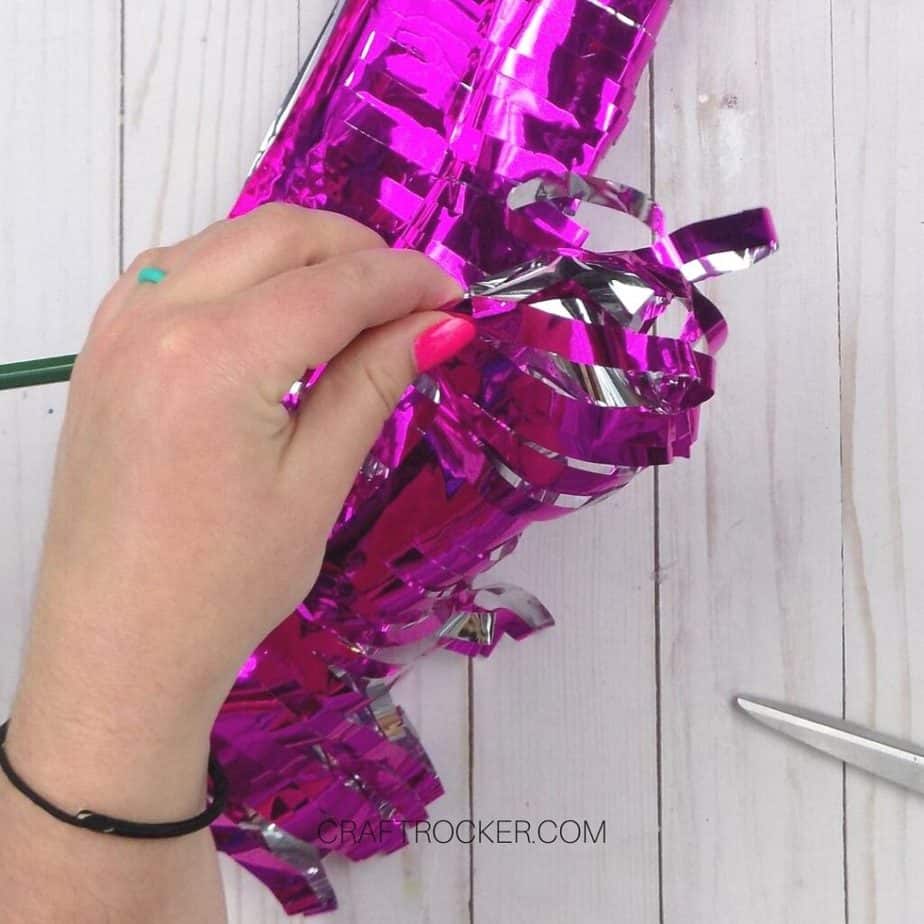 Step 4
Lastly, starting at the edge of your fringed strip, roll the loose edges together until you reach the end and tape to secure.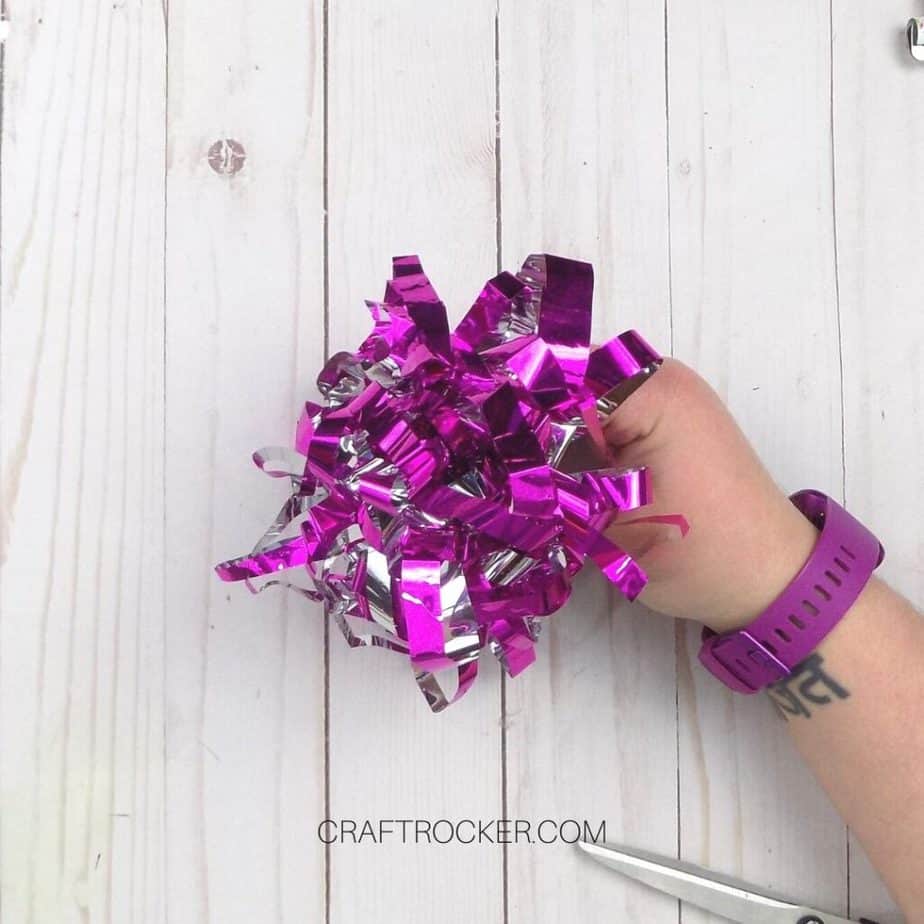 Step 5
Fluff your fringe bow and you're ready to go.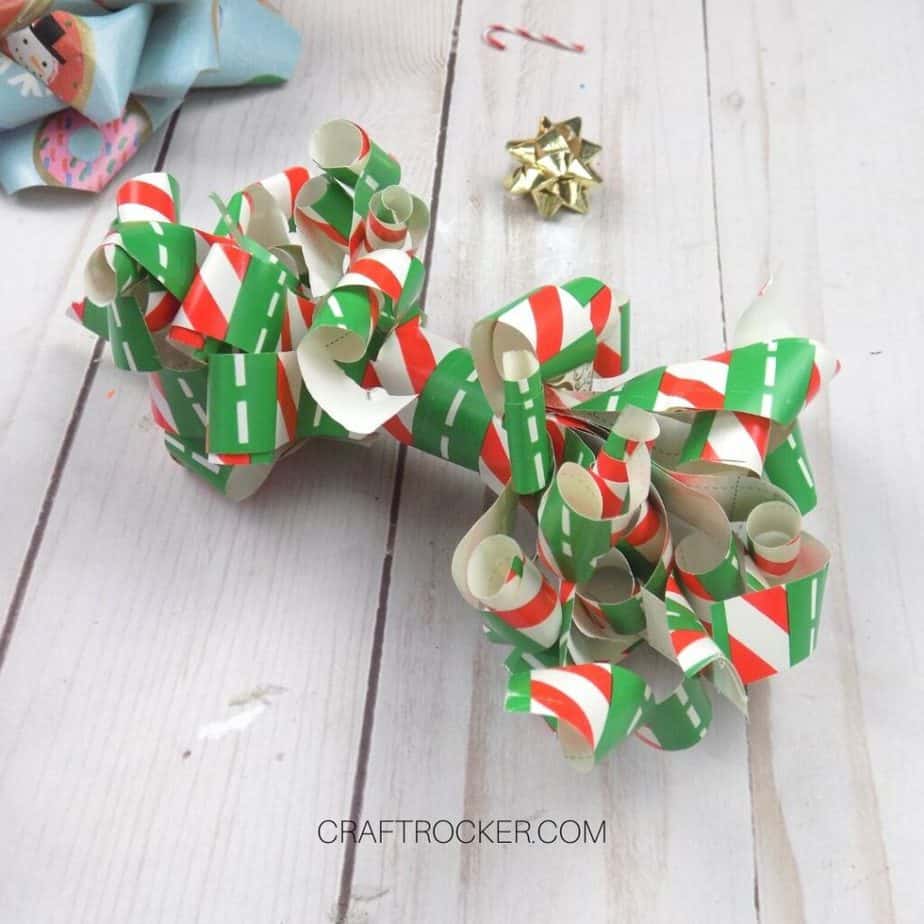 Curly Bow Out of Wrapping Paper
Make a curly bow similarly to a fringe bow only the end result is a cascade of curls instead of the fringe-y flower looking bow.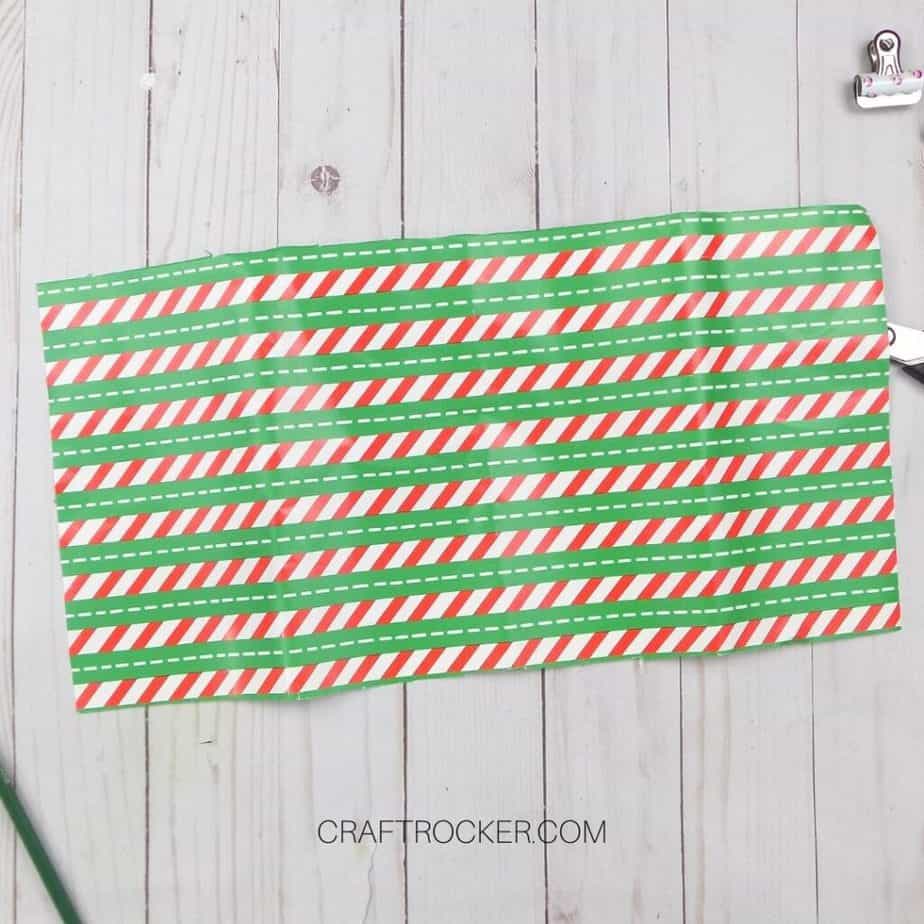 Step 1
First, as you did for the fringe bow, cut a strip out of your roll of wrapping paper that is 6-8 inches wide and as long as your roll is and cut it in half.
If you still have the second half from above, use it and skip to step 2.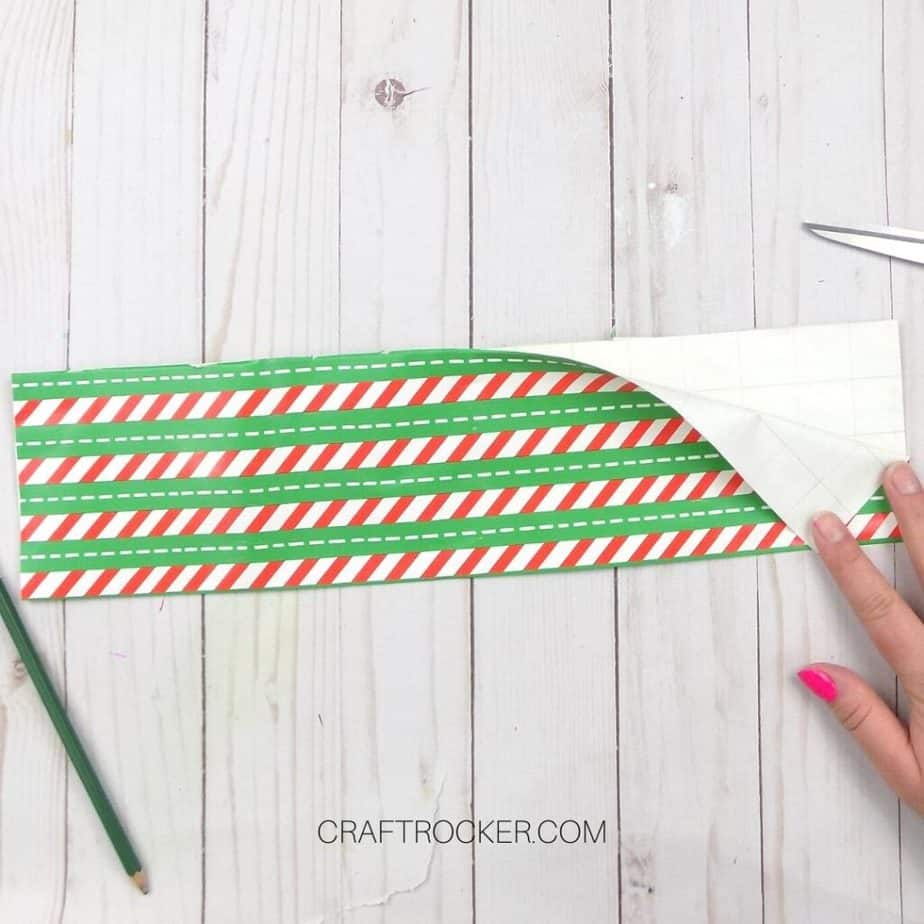 Step 2
Then fold the strip in half longways, again so that you have 3-4 inches of wrapping paper on each side of the fold.
Step 3
Next, fringe cut the loose edges of your folded paper. These fringed should be wider than they were for your bow above.
Make them at least 1/2 inch wide each and be sure not to cut the folded edge.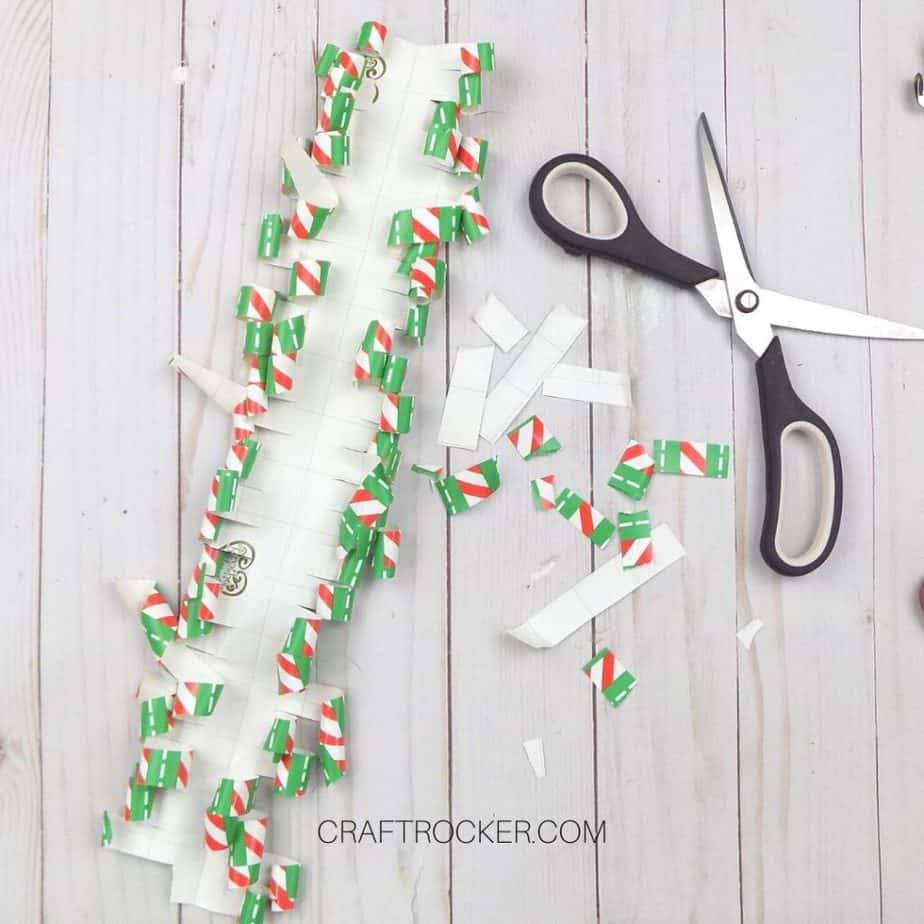 Step 4
Now, unfold your paper and use your scissors to curl the fringes toward the center. Be patient and find your rhythm.
I had quite a few pieces break off for me especially if I started to go too fast.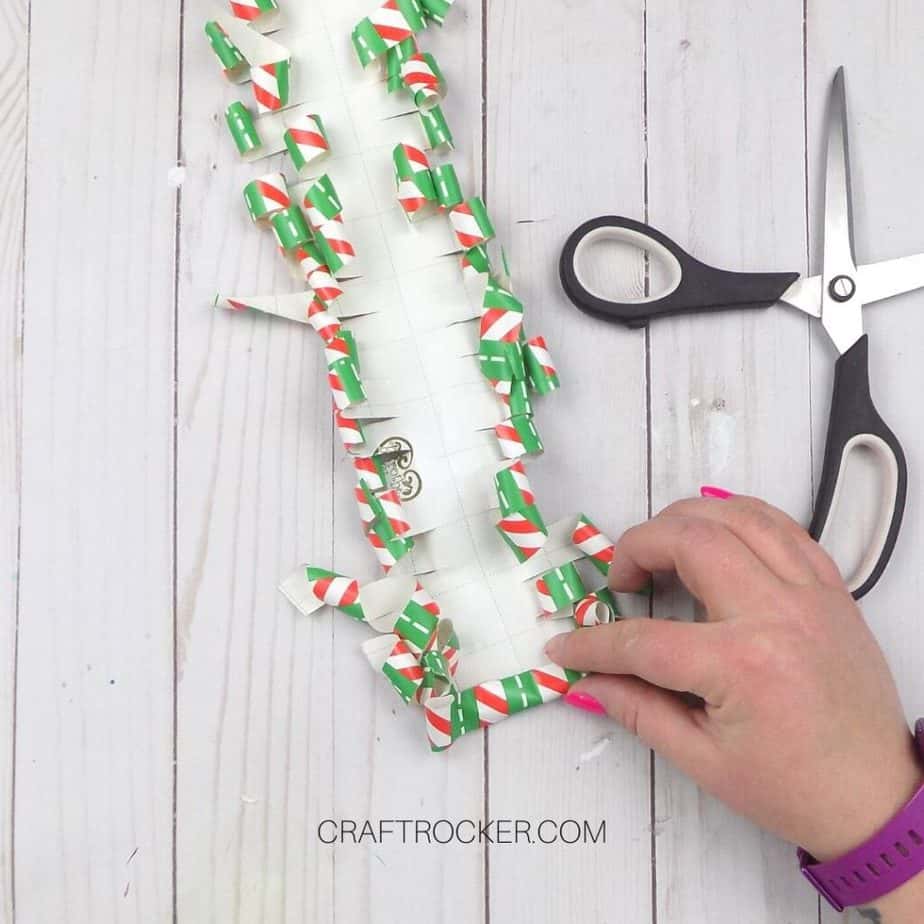 Step 5
Lastly, roll the folded center of your curly paper until you reach the opposite end and secure with tape.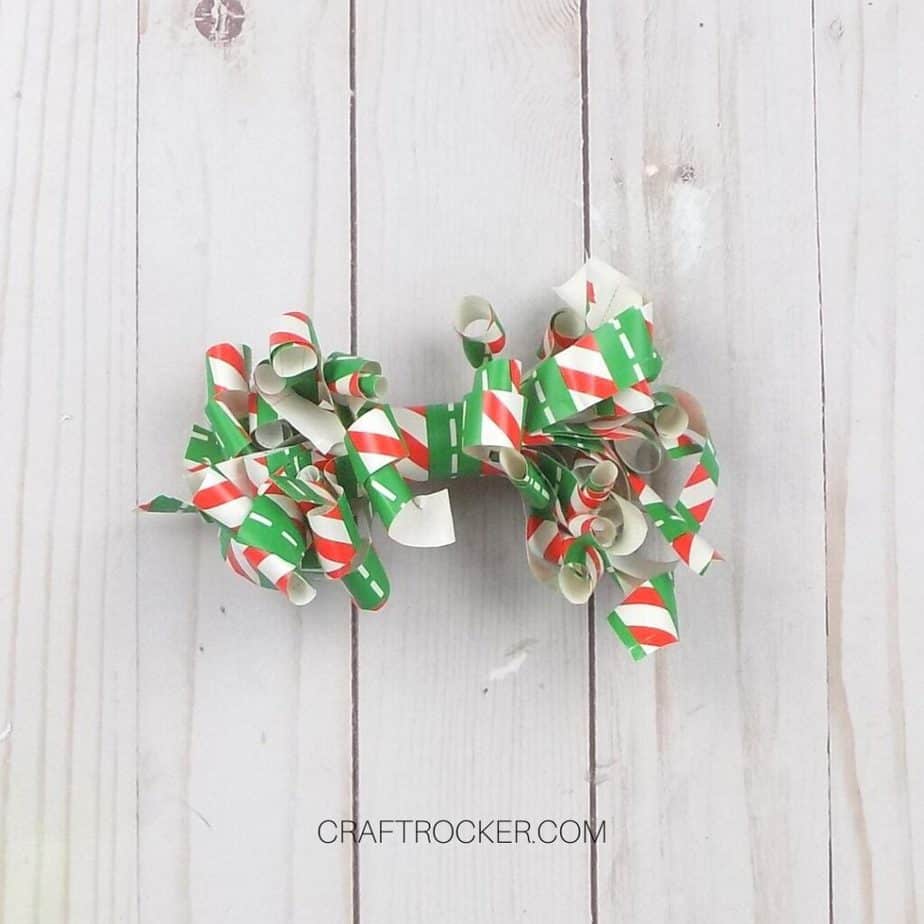 Wrapping Paper Bow Tips and Tricks
If you don't want white showing on your bows be sure to use double-sided wrapping paper. This paper also tends to be sturdier making it perfect for the curly bow.

Once you make the wrapping paper bows following the tutorials above, feel free to try making them in different sizes. Word of advice, for the fringe bow and the curly bow, you may want to cut the initial strip of wrapping paper in half otherwise your bow can look messy.

Paper bows are great for making giant bows because they are so sturdy. If you need a really large bow for a gift, try making it out of wrapping paper!

Try using glittery or foiled paper for an extra pretty dose of glitz on your gifts. This also makes them look beautiful and sparkly under the tree when the lights are on.

If you use foil wrapping paper, I recommend using binder clips to clip along the top edge so that your edges don't move while you're cutting.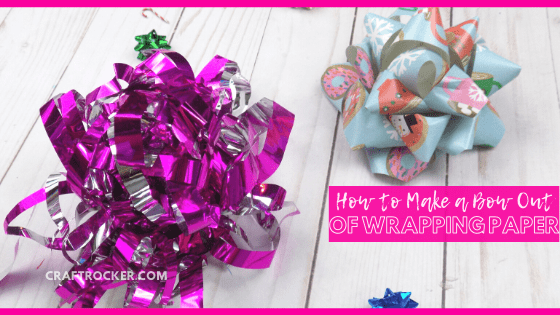 Once you know how to make a bow out of wrapping paper you'll never want to go back to those bagged ones.
Not only is it a great way to use up wrapping paper scraps, it also makes it super easy to customize and coordinate your gift bows!
Don't Forget to Pin It!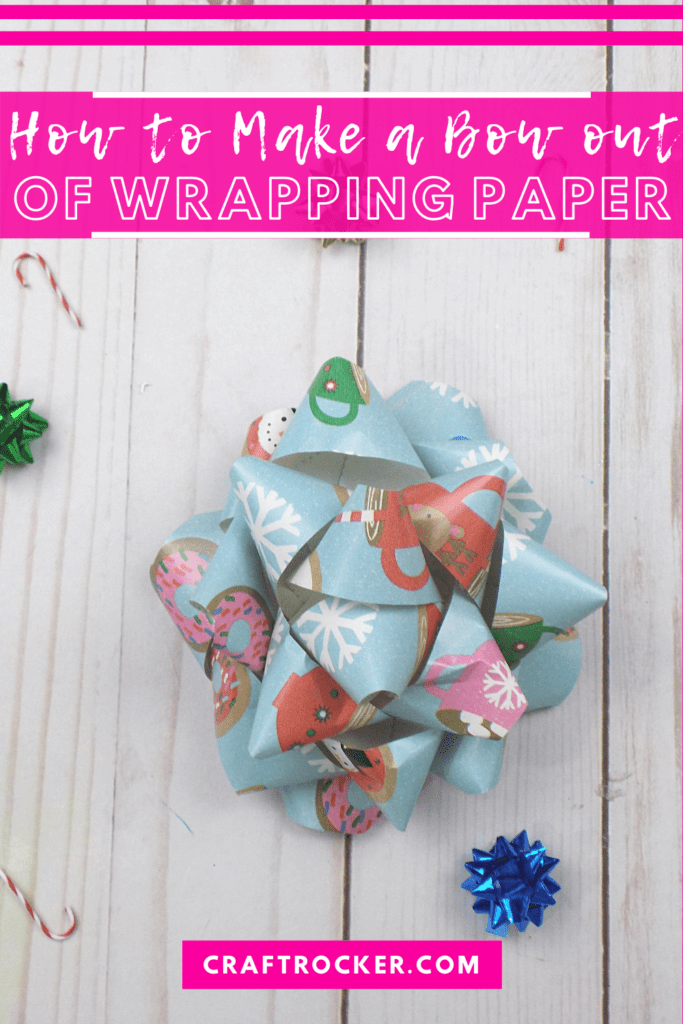 Looking for more fun Christmas Ideas? Check out these awesome tutorials!