Need to know what are the best homemade gifts? Get all the inspiration you need with these DIY Christmas gifts for everyone on your list this year!
Affiliate links may be used in this post. Ordering a product through these links may result in a commission at no extra cost to you. Read the full disclosure here.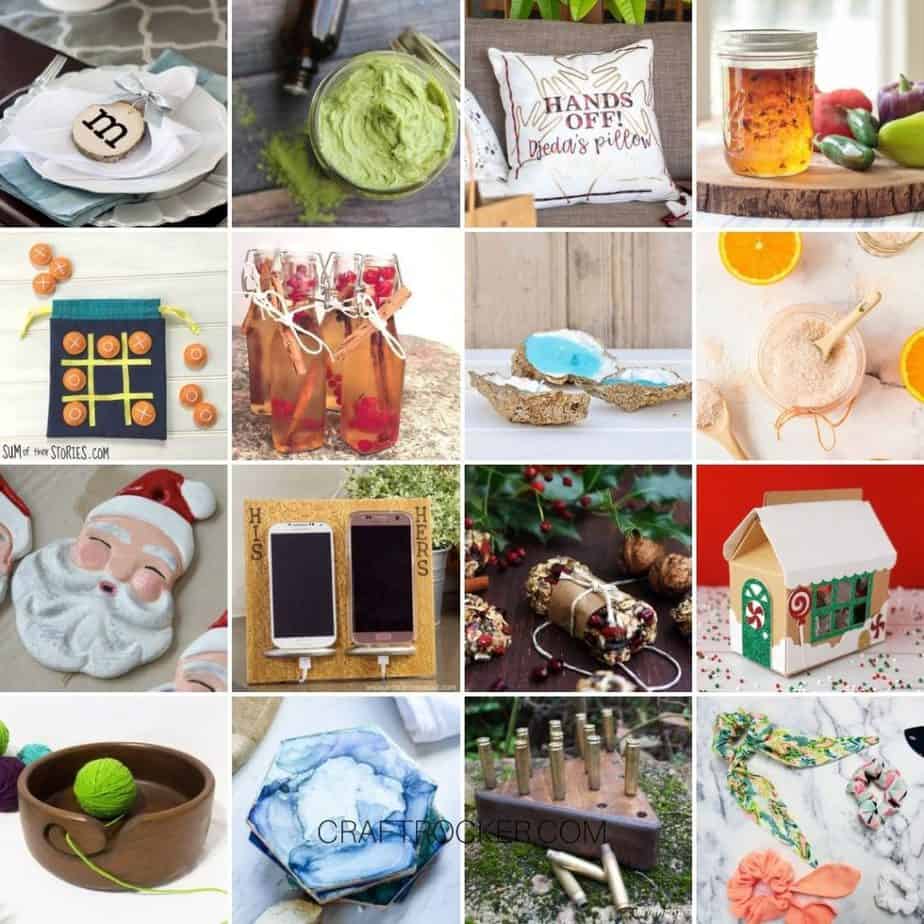 Jump to Category








Festive Christmas Season Blog Hop
Welcome back to year 6 of our Festive Christmas Event where we team up with a bunch of talented blogging friends to bring you a plethora of creative ways to celebrate your holiday season.
We will be baking some cookie recipes for you, sharing some party games, making some handmade gifts, doing some ornament crafting, and sharing our Christmas movies family fun. There will be breakfast recipes and, as always, our decorated Christmas Trees which is always a fun tour of homes.
New this year are Gift Guides. We are right there with you shopping from home due to Covid-19 and we understand how hard that can be. That is why we have been busy little Elves doing tons of research to create fabulous Gift Guides to help you with your holiday shopping.
You will find new ideas every Monday and Wednesday between Oct. 19th through Nov. 18th. Scroll all the way down to find all the ideas linked at the end.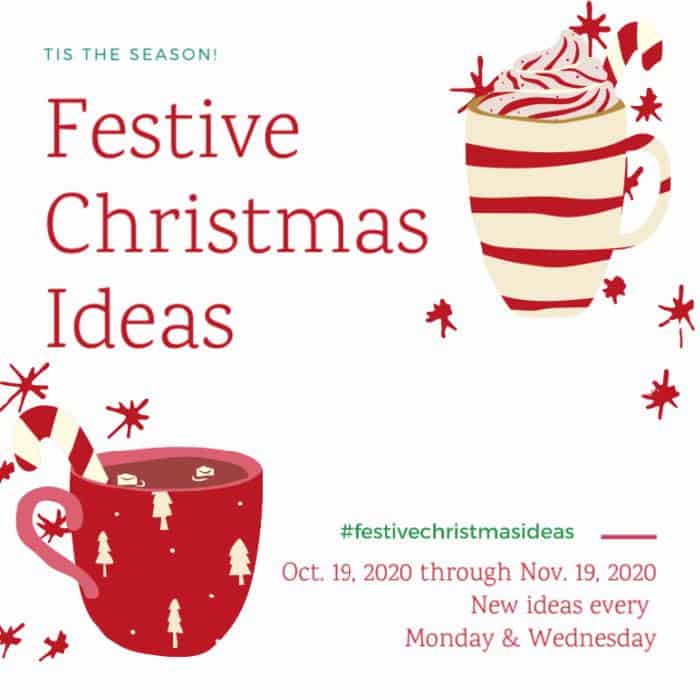 What Makes DIY Gifts Absolutely Fantastic
Thoughtful – Giving something you made by hand is a great way to show how much you care. DIY gifts always mean more to the recipient, at least, they do to me.
Skip the Stores – I absolutely love Black Friday shopping but even I will be skipping this year for safety. Whether you want to be cautious or simply don't like the craziness in the stores this time of year, with DIY gifts you get to stay at home and avoid the stores.
Batch Gifts – Another great things about DIY gifts is that you can batch your gifts. This is especially good for gifts for friends and coworkers. Make a batch of homemade soap or create handmade ornaments in bulk to gift to your friends.
Save Money – Another bonus of batching your gifts is that it can save you money by buying your supplies in bulk. Of course, when you're a craft rocker at heart, you can also save by using supplies that you already have.
Crating – Obviously the best part of handmade gifts is that it's a great excuse to get your craft on.
Useful and Practical DIY Christmas Gifts
Practical gifts are perfect to give to the people who have everything. It can be so hard to figure out what to wrap up for these people at Christmastime. Help them get organized, give them a beautiful new way to serve food at parties, or ways to keep warm with the awesome DIY ideas below!
Bath and Beauty DIY Christmas Gifts
Personally, we love receiving bath bombs for Christmas. They are so fun and relaxing but get pretty pricey when you're buying them frequently.
Luckily, there are a ton of budget-friendly DIY beauty options below from bath bombs to handmade jewelry, that make a thoughtful and useful gift!
Home Decor DIY Christmas Gifts
Want to give a gift that dresses up the home? These decor gift ideas do just that and there is something for every style!
Some of these tutorials are even totally thoughtful keepsakes that people will love no matter what their decor tastes.
DIY Christmas Gifts for Kids
In a world full of video games and iPad's, it is nice to slow down with some organic play. Don't get me wrong, my kids are obsessed with Fortnite and Minecraft but I refuse to let them spend their life on it. These DIY gifts are great non-tech gifts for kids to receive at Christmas.
Edible DIY Christmas Gifts
Edible gifts are my favorite thing to give as hostess gifts. You don't have to worry about people who have everything when it comes to these.
Even better, if they already are swimming in treats this season, it gives them the opportunity to set them out for the party without any hurt feelings or awkwardness on either side. Win-win!
Christmas Themed DIY Christmas Gifts
Know someone who truly loves Christmas? You know, the one that has a festive sweater for every day in December and that belts out Christmas carols all year long. These Christmas-themed gifts are perfect for gifting lovers of the magical season!
Last Minute DIY Christmas Gifts
Did the Christmas party, secret Santa, or other event sneak up on you? It happens, especially when time loses meaning in a pandemic, but don't panic. These last minute gifts have you covered!
I absolutely love to give and receive DIY Christmas gifts. Everyone is always so happy on both sides of the coin. The receiver loves the heartfelt sentiment of someone taking the time and energy to make a special gift and the giver is proud of their creation. It's a win-win.
For many years I had to DIY gifts out of necessity due to our tight (read: nonexistent) gift budget. Although we've come a long way since those days, I still love to make gifts for family and friends no matter what the occasion.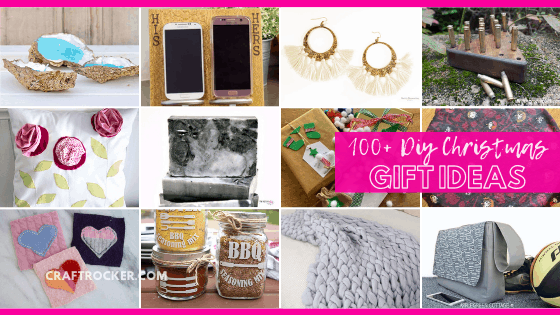 One of my all time favorite handmade gifts that I ever received was a custom Harry Potter Monopoly from my mom. It was such a labor of love with her making the game and pieces, my great uncle built a gorgeous latching wood box for it, and his crazy talented niece painted it so I'd know what was in it.
I will always treasure that gift just like your friends and family will treasure any one of these DIY Christmas gifts (even the food ones)!
Don't Forget to Pin It!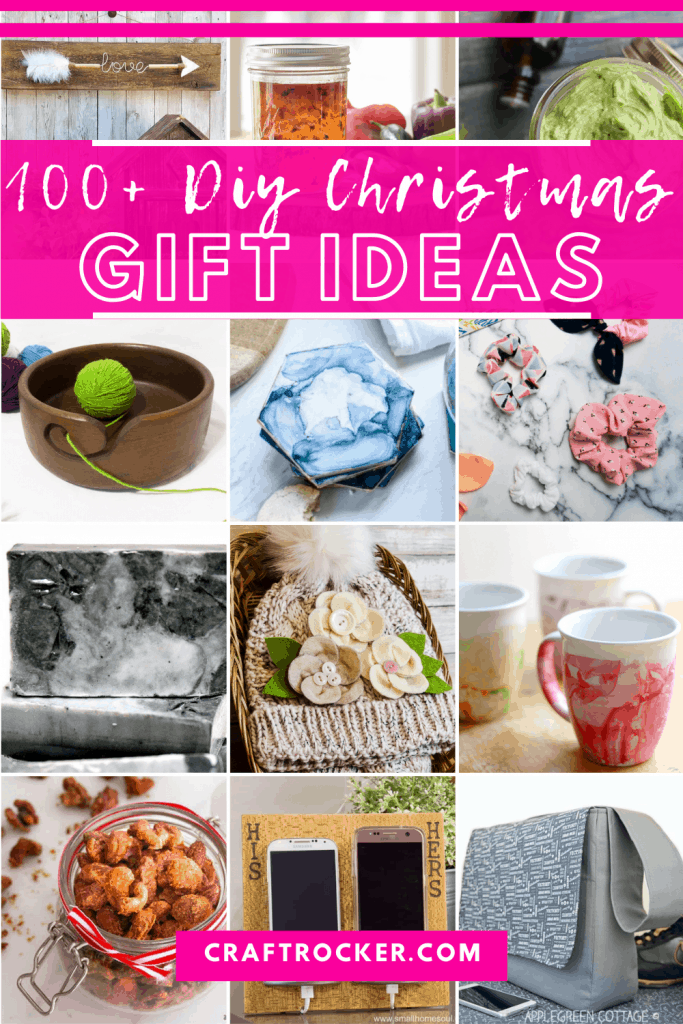 Looking for more gift inspiration? Don't miss these 50+ Best Gifts for Crafters!
CHECK OUT The gift Ideas My Friends ARE SHARING!