This elf Christmas treats jar makes an easy and adorable gift idea this holiday season. Simply make it and fill with your favorite candy for an awesome (and reusable) sweet treat.
Affiliate links may be used in this post. Ordering a product through these links may result in a commission at no extra cost to you. Read the full disclosure here.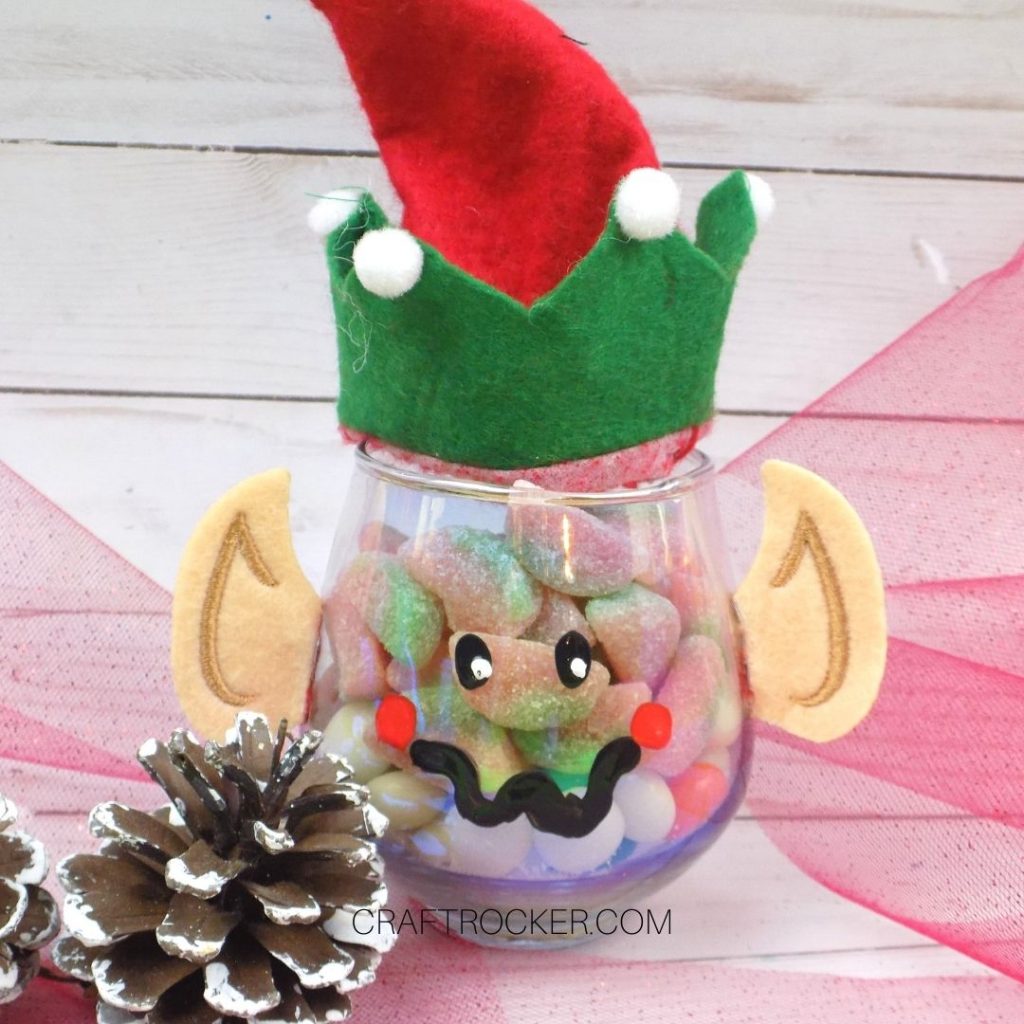 Jump to What You Want



Even though it's November, we are still seeing temperatures in the 80's right now. The last thing I want to do on a hot day (even for the holidays) is spend time cooped up in a sweltering kitchen.
That meant cookies and chocolates were out (can you imagine a double-boiler right now?). Instead, I whipped up this adorable elf treat jar from the cool comfort of the craft room.
If you're experiences this crazy heat like me or simply don't care for baking, this elf Christmas treats jar is the perfect crafty alternative.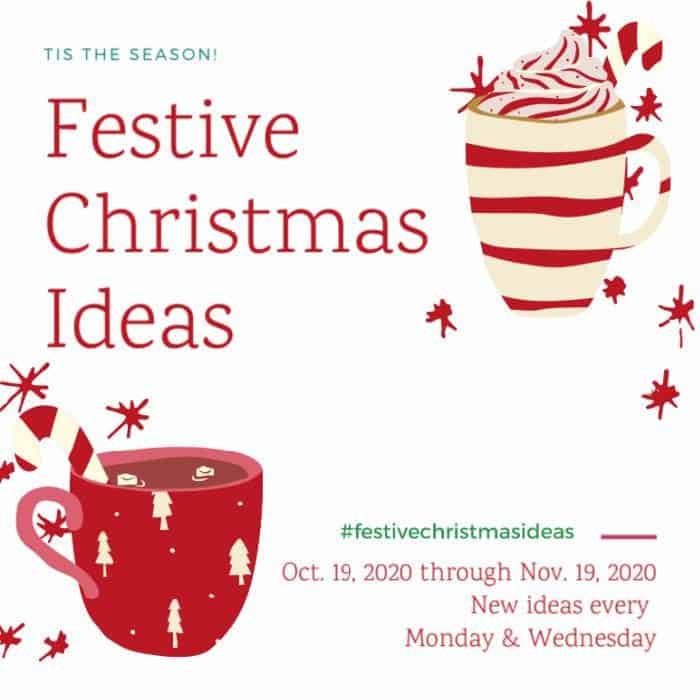 Festive Christmas Season Blog Hop
Welcome back to year 6 of our Festive Christmas Event where we team up with a bunch of talented blogging friends to bring you a plethora of creative ways to celebrate your holiday season.
We will be making some Christmas treats for you (that's today!), sharing some party games, making some handmade gifts like this Snow Globe Shadow Box, doing some ornament crafting, and sharing our Christmas movies family fun.
There will be breakfast recipes and, as always, our decorated Christmas Trees which is always a fun tour of homes.
New this year are Gift Guides
We are right there with you shopping from home due to Covid-19 and we understand how hard that can be. That is why we have been busy little Elves doing tons of research to create fabulous Gift Guides to help you with your holiday shopping.
Check out 50+ Best Gifts for Crafters and 100+ DIY Christmas Gifts for Everyone on Your List!
Find new ideas every Monday and Wednesday between Oct. 19th through Nov. 18th. Scroll all the way down to the end of the post to find all the ideas linked at the end.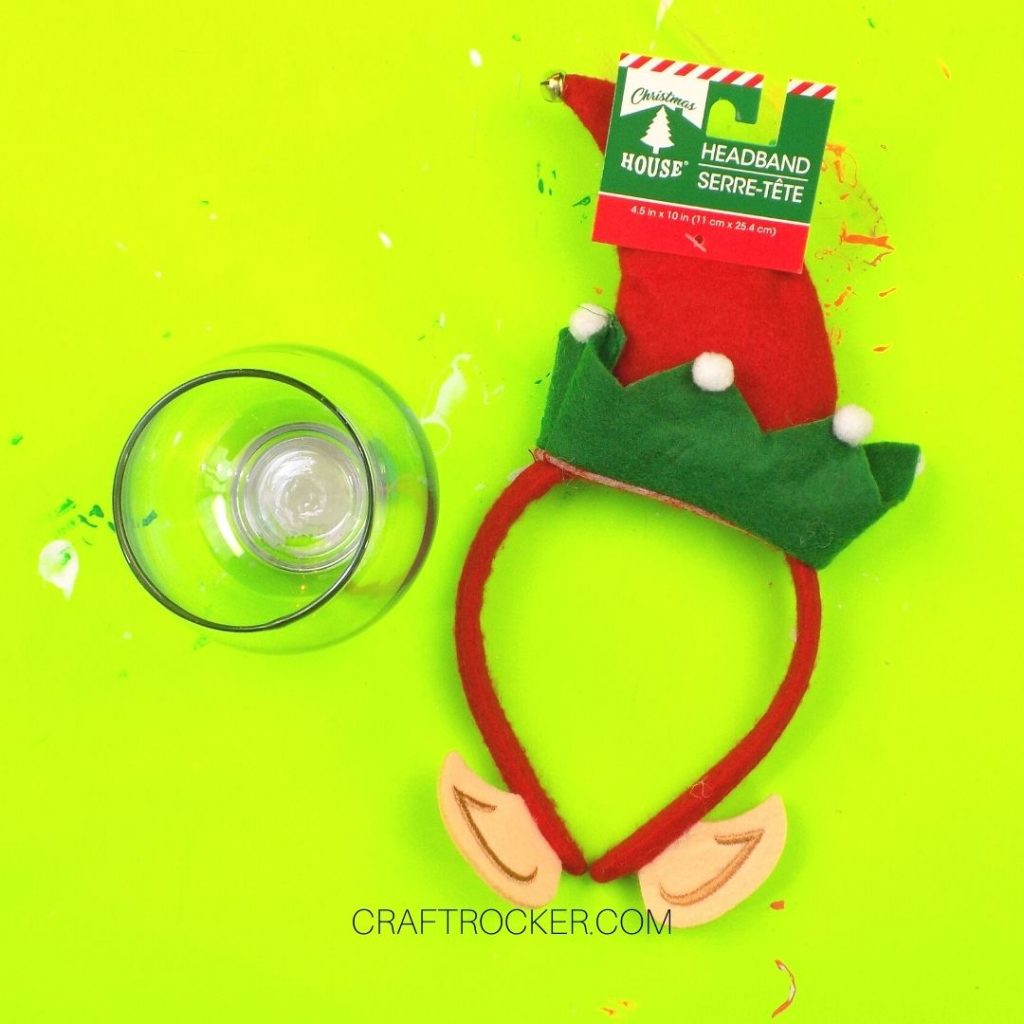 Materials for Elf Christmas Treats Jar
Dollar Tree Votive Holder

Elf Headband (also from the Dollar Tree)

Scissors

Hot Glue Gun and Glue Sticks

Black Acrylic Paint

Red Acrylic Paint

White Acrylic Paint

Spray Acrylic Sealant (Optional)

Candy of Choice for Filling
Step 1
First, clean your candle holder. You definitely don't want to put loose candy in a dirty or dusty holder.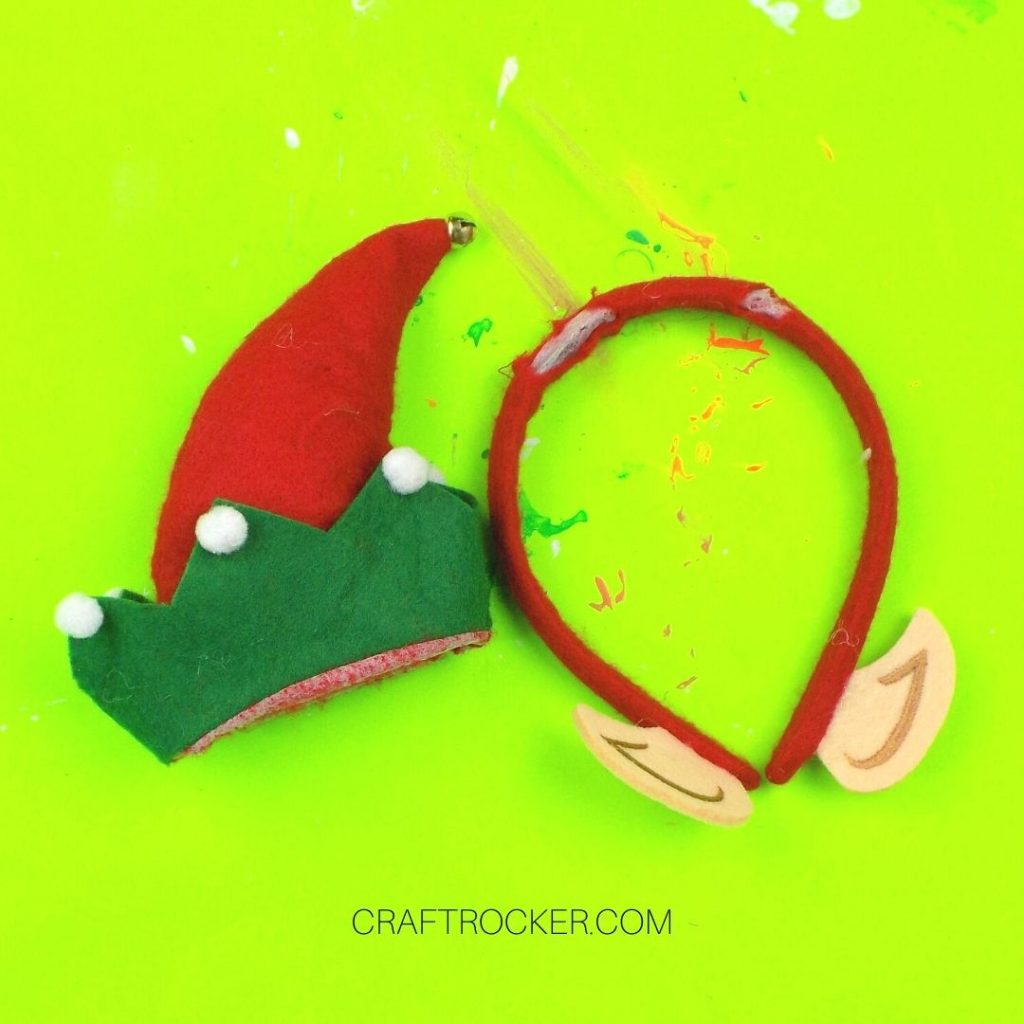 Step 2
While your candle holder dries, cut the elf hat and ears off of your headband. Be careful when doing this because you want them in tact to attach to your candle holder later.
Remove the stuffing from the hat then set aside while you paint your elf in the next step.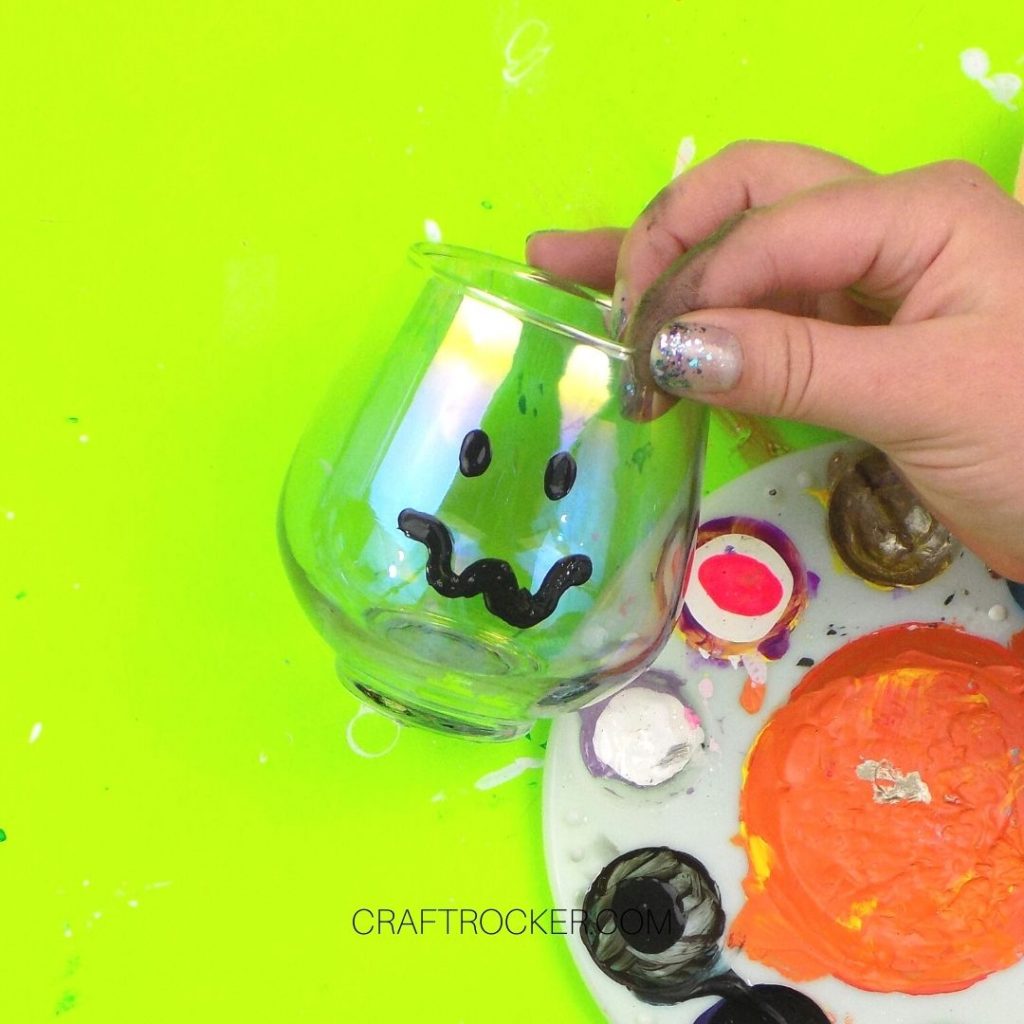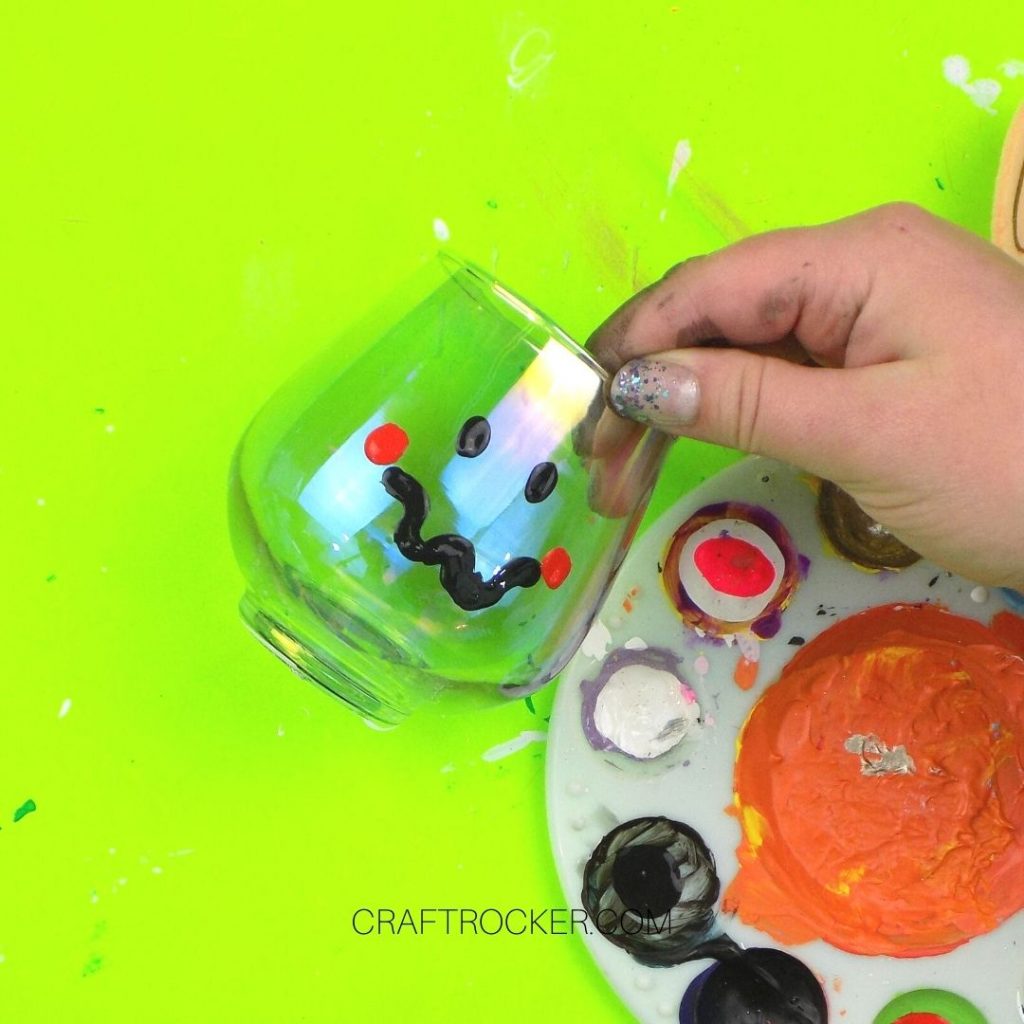 Step 3
After your cleaned candle holder is dry, paint an elf face on it. Start with the eyes and then paint the mouth, both with black acrylic paint. Next add some rosy cheeks and a white dot to the eyes. Set it aside to dry completely before moving on.
Step 4 (Optional)
Once your acrylic paint is dry, spray the outside of your candle holder with spray acrylic sealant. Again, set it aside to dry completely.
Tip:
Stuff newspaper inside of your candle holder before spraying it to protect the inside from getting any sealant on it.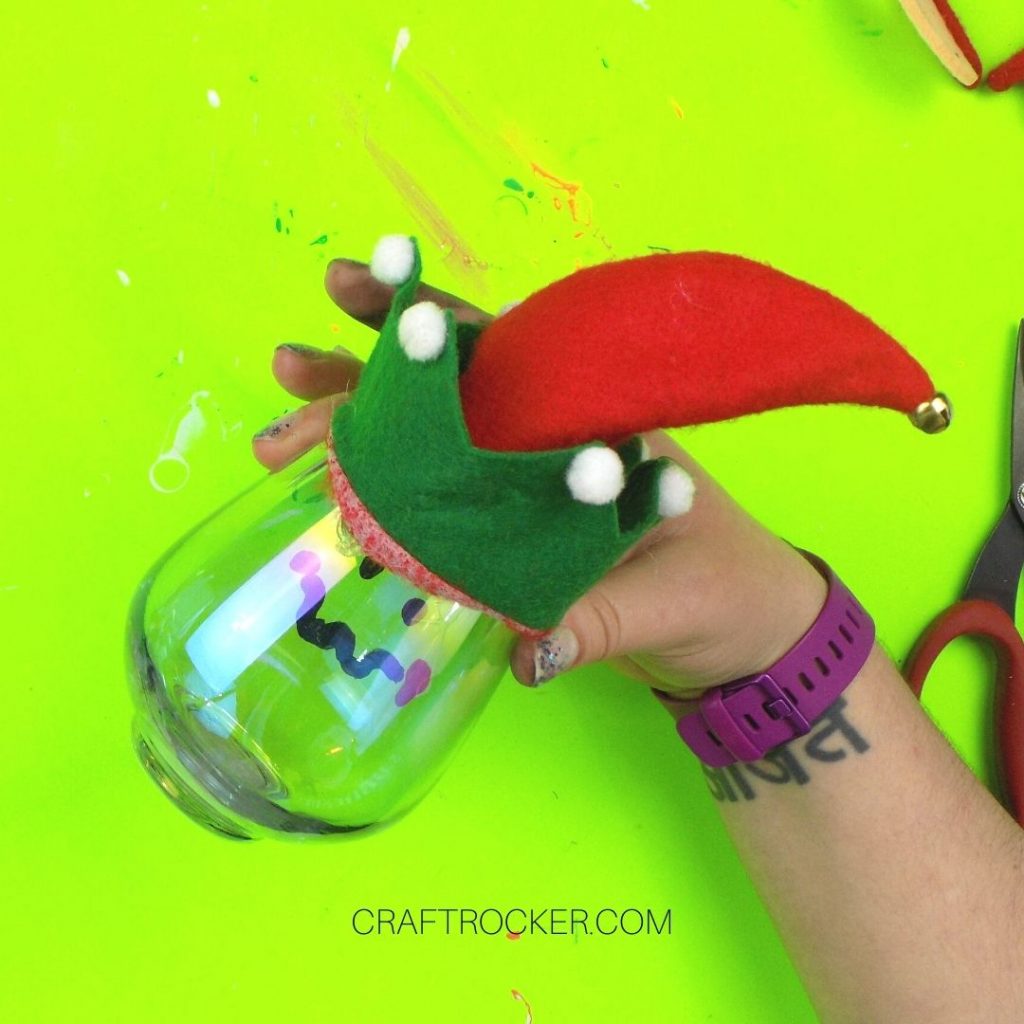 Step 5
Next, place your elf hat on the candle holder. Then lift up the back (opposite the face side) and add a dot of hot glue to the lip of your candle holder.
Firmly press the hat onto it to attach it. You don't want to glue the entire base of the hat to the candle holder otherwise you won't be able to get to the goodies.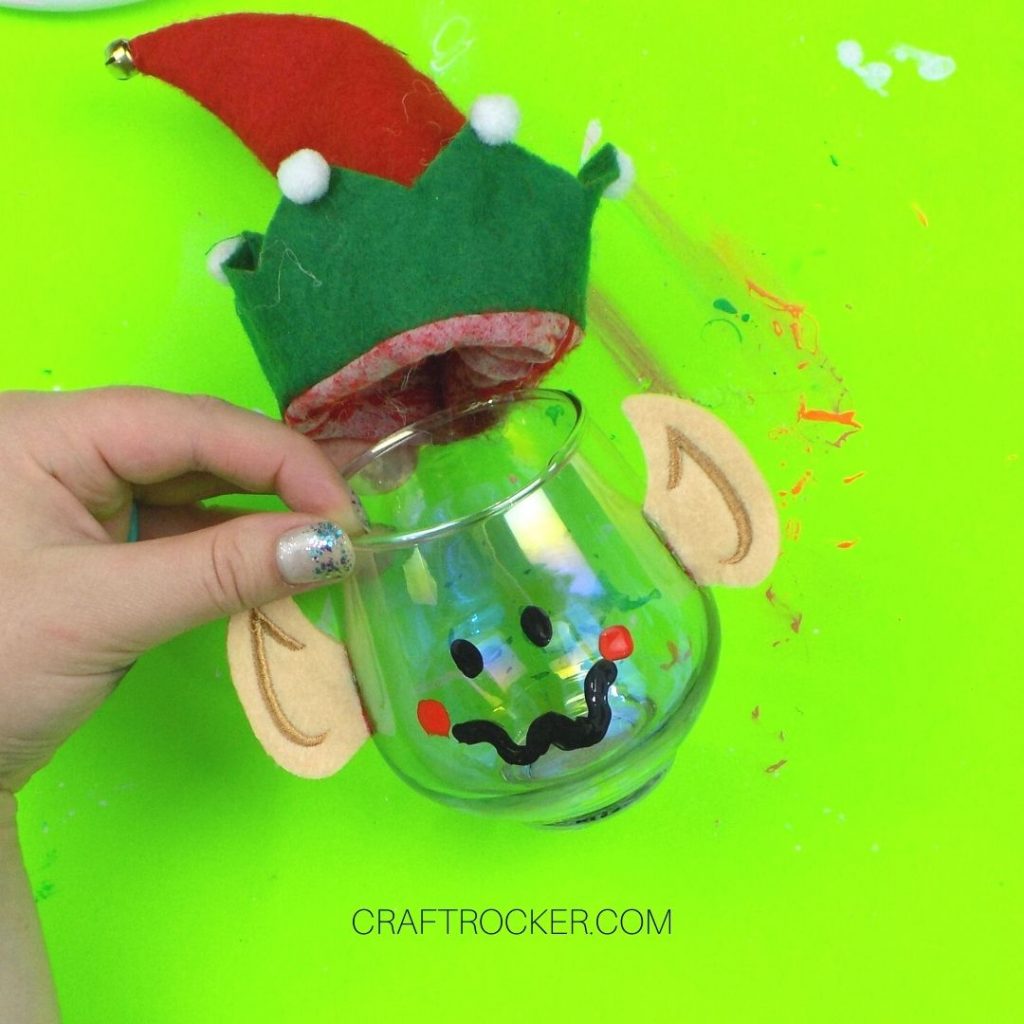 Step 6
Then hot glue the ears to the side of your face. Depending on the temperature of your glue gun, you might want to hold them in place a few seconds until the glue starts to cool.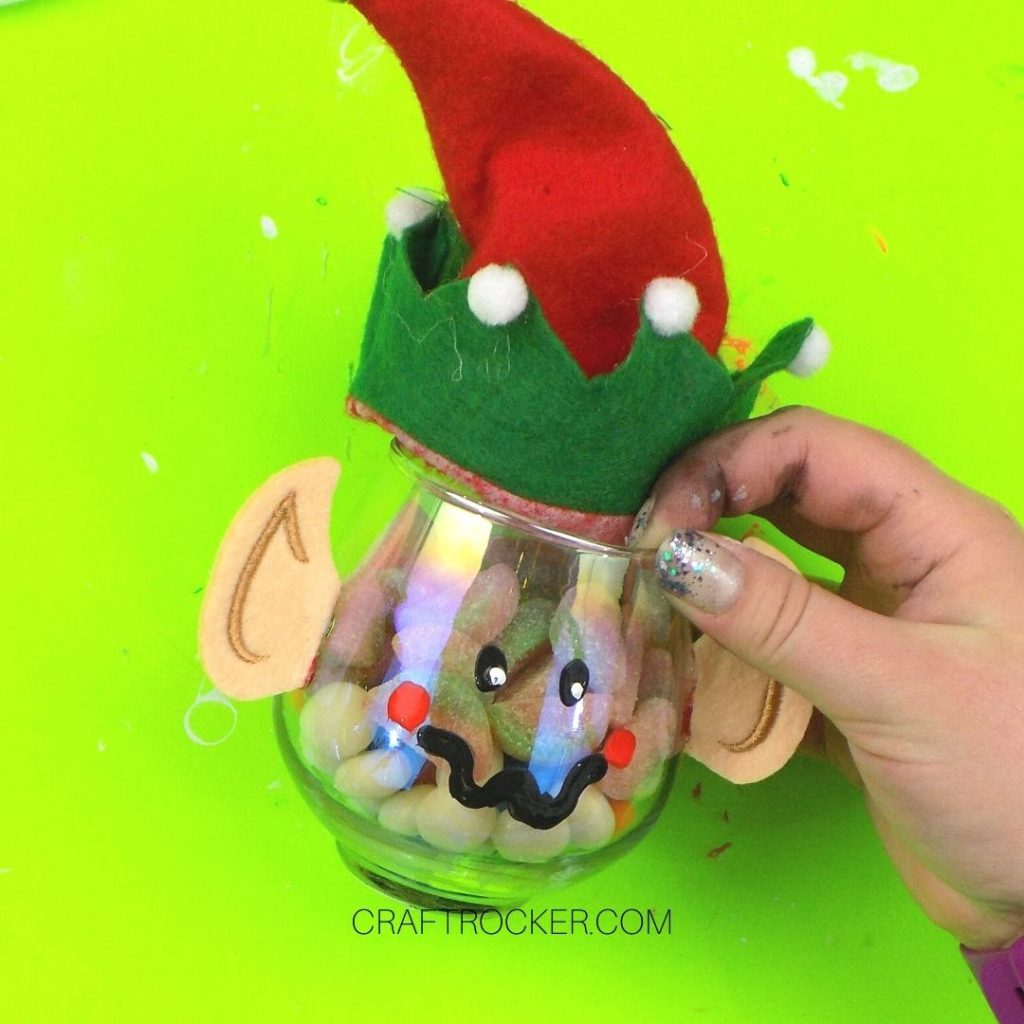 Step 7
Lastly, lift up the hat and fill your treat jar with your candy of choice. Place the hat back down and you're ready to gift!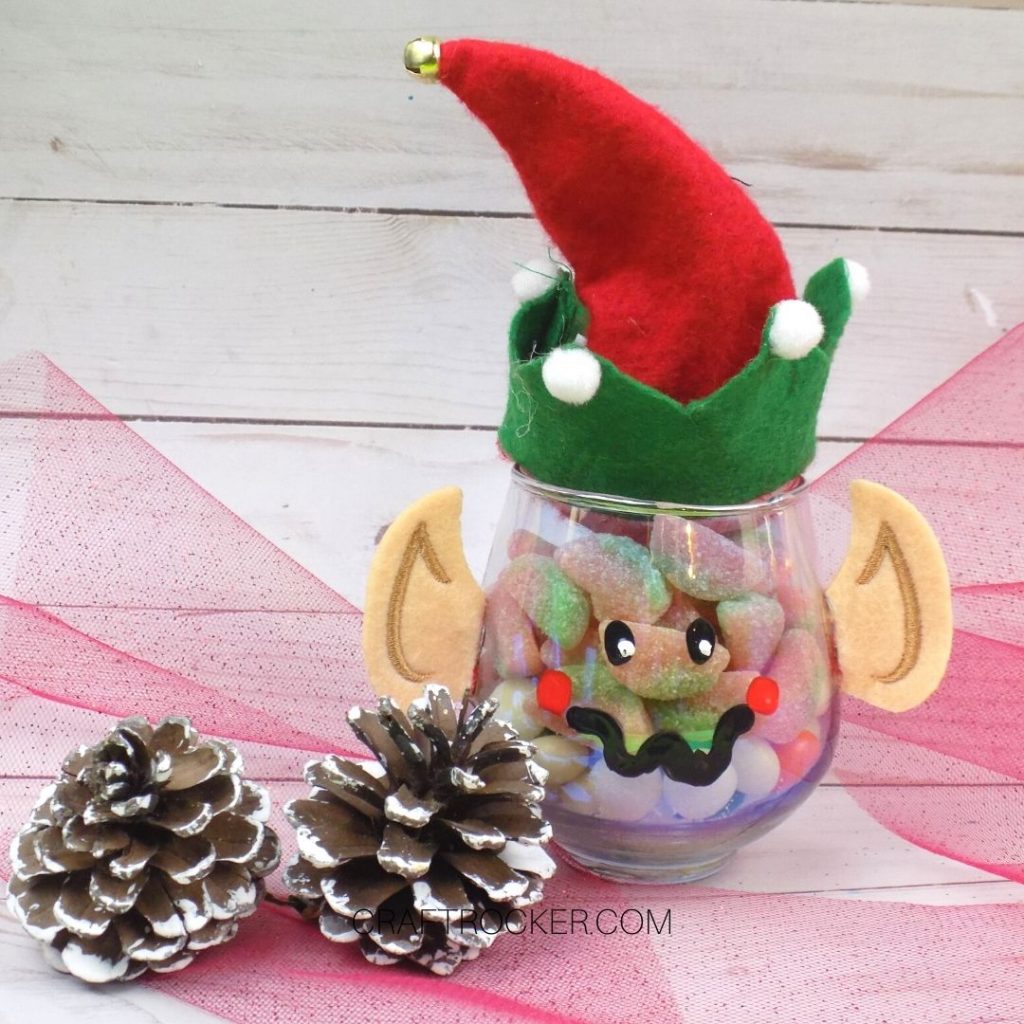 How adorable it this elf Christmas treats jar? It's so easy and inexpensive to make too!
If you have a lot on your plate this holiday season, or don't feel like baking a bunch of cookies, try out this fun craft as a totally festive alternative.
Don't Forget to Pin It!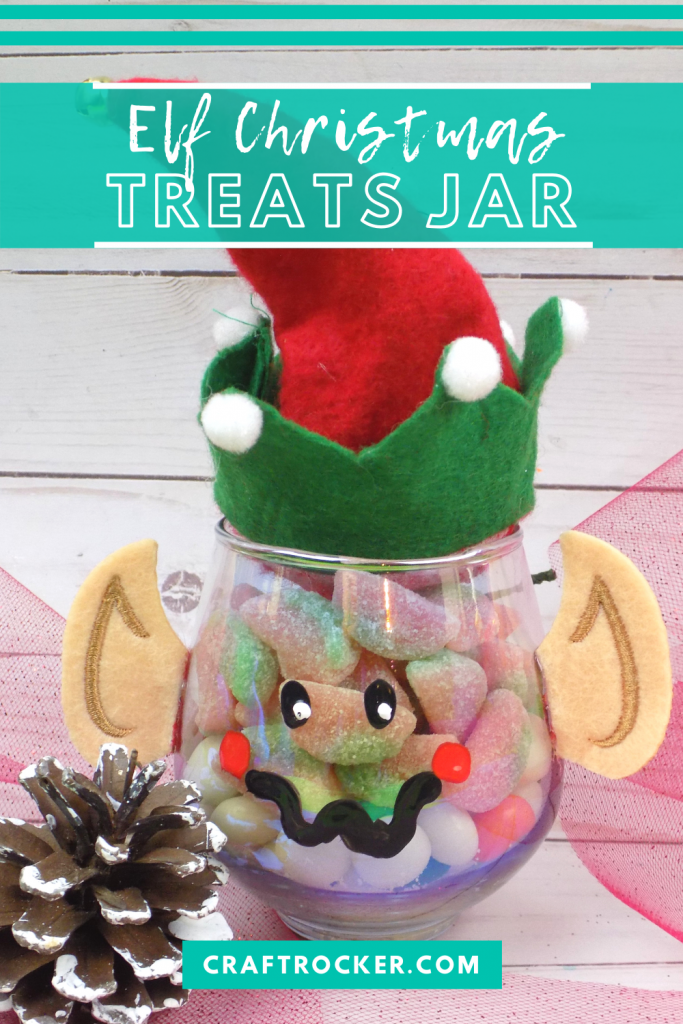 More Awesome Christmas Treats Ideas from My Friends