Turn your living room into a winter candy land with this 2020 candy Christmas tree inspiration!
Affiliate links may be used in this post. Ordering a product through these links may result in a commission at no extra cost to you. Read the full disclosure here.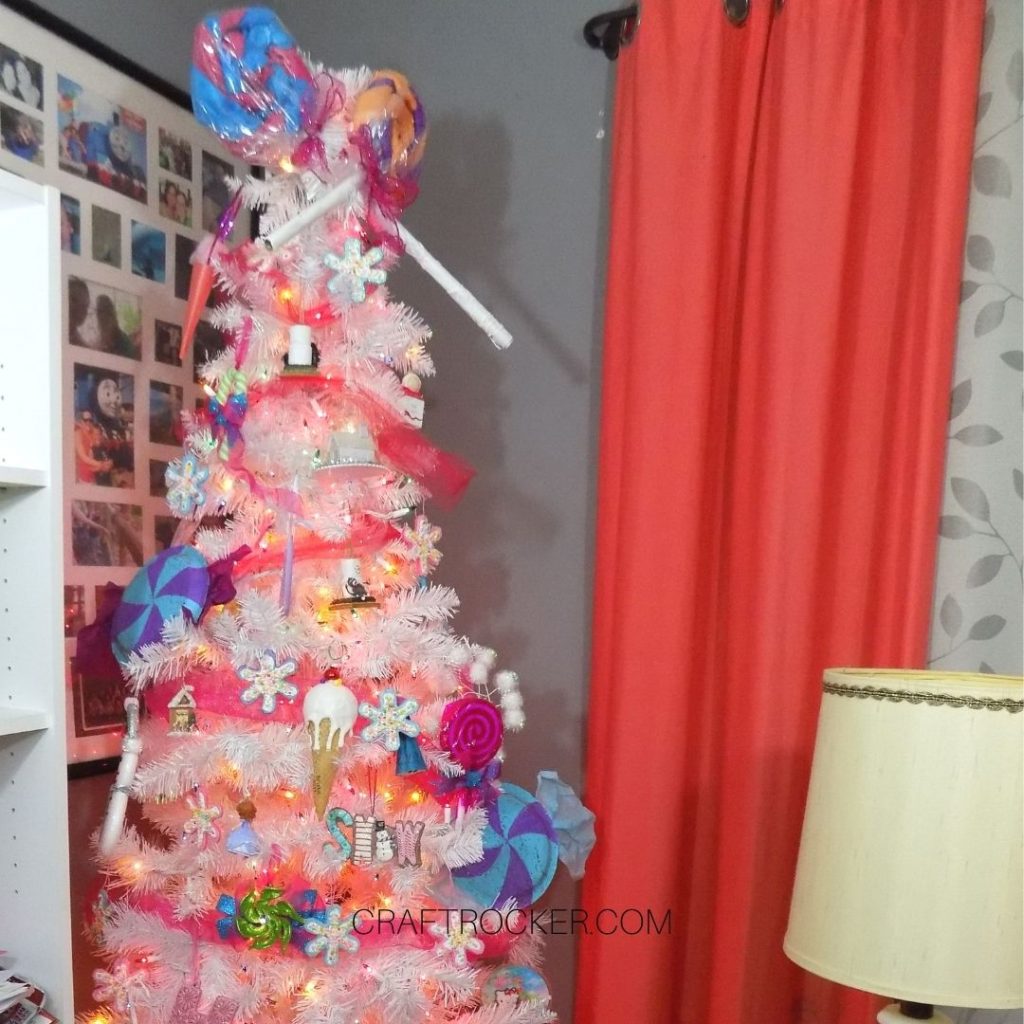 Jump to What You Want



Festive Christmas Season Blog Hop
Welcome back to year 6 of our Festive Christmas Event where we team up with a bunch of talented blogging friends to bring you a plethora of creative ways to celebrate your holiday season.
We will be baking some cookie recipes for you, sharing some party games, making some handmade gifts like this Snow Globe Shadow Box, doing some ornament crafting, and sharing our Christmas movies family fun.
There will be breakfast recipes and, as always, our decorated Christmas Trees (today!) which is always a fun tour of homes.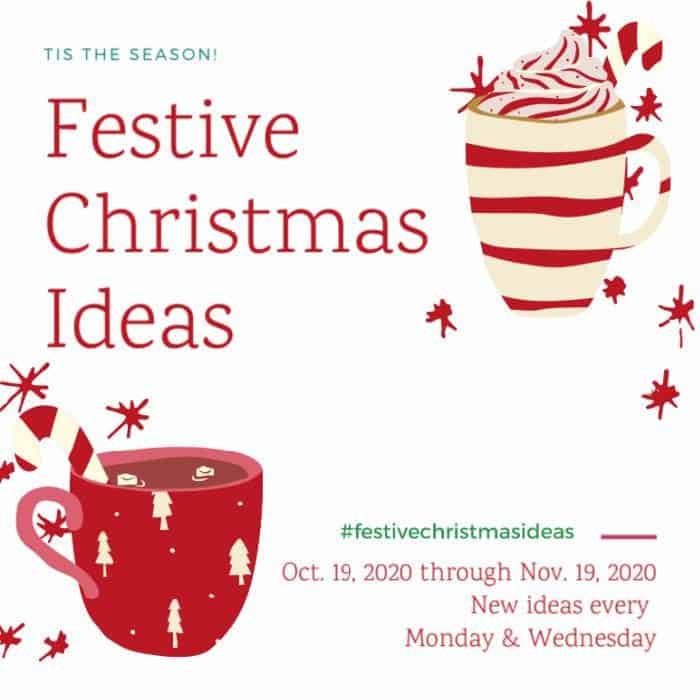 New this year are Gift Guides
We are right there with you shopping from home due to Covid-19 and we understand how hard that can be. That is why we have been busy little Elves doing tons of research to create fabulous Gift Guides to help you with your holiday shopping.
Check out 50+ Best Gifts for Crafters and 100+ DIY Christmas Gifts for Everyone on Your List!
Find new ideas every Monday and Wednesday between Oct. 19th through Nov. 18th. Scroll all the way down to the end of the post to find all the ideas linked at the end.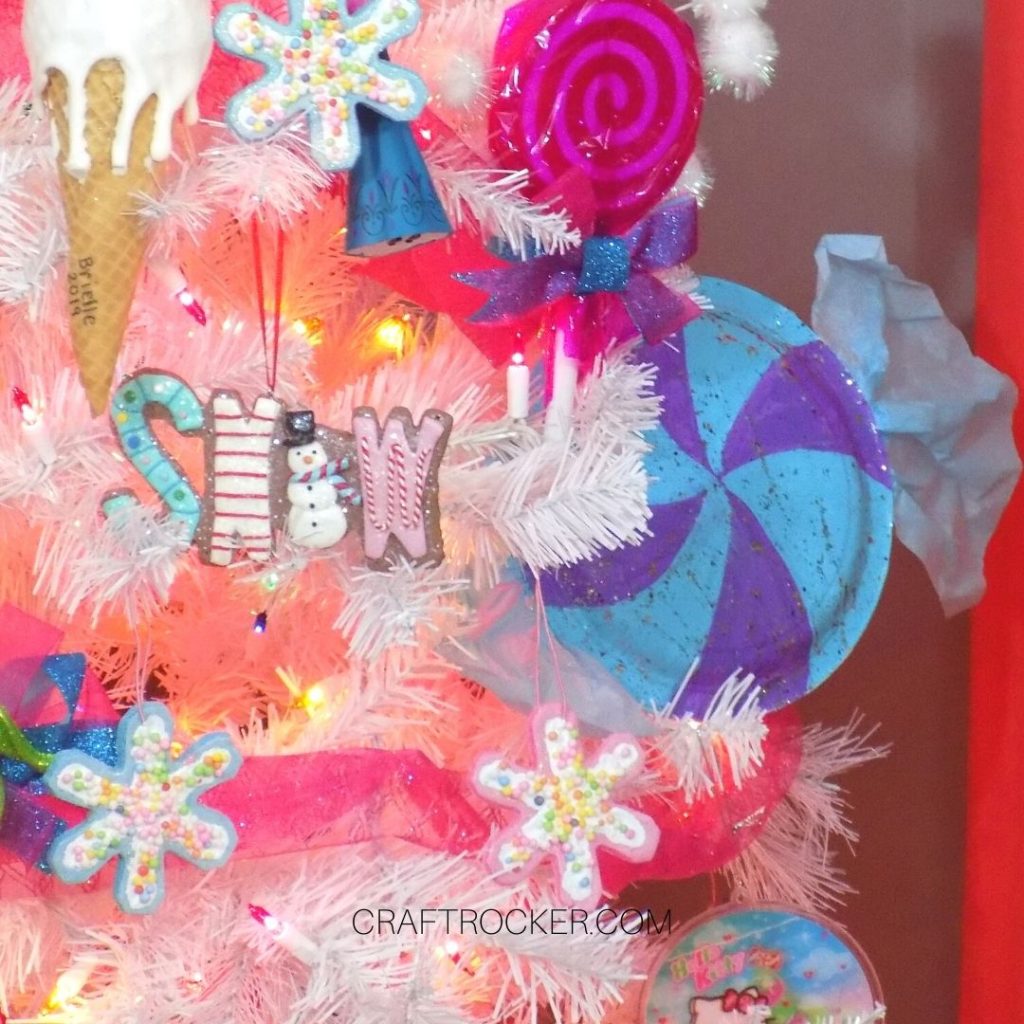 2020 Candy Christmas Tree
Welcome to this year's candy Christmas tree tour. This is our first year celebrating Christmas with a puppy. There are a lot of things I didn't think about right away.
For starters, we have a kennel that we keep his food and water in all the time. I didn't want to mess with his habits plus it's way easier to clean up than it would be on the floor.
Luckily, my wonderful husband actually took a piece of our couch downstairs so that I could put the tree in the opposite corner of the living room. (I think I'll keep him.)
Now it's up and ready to go for the holidays and I'm so excited!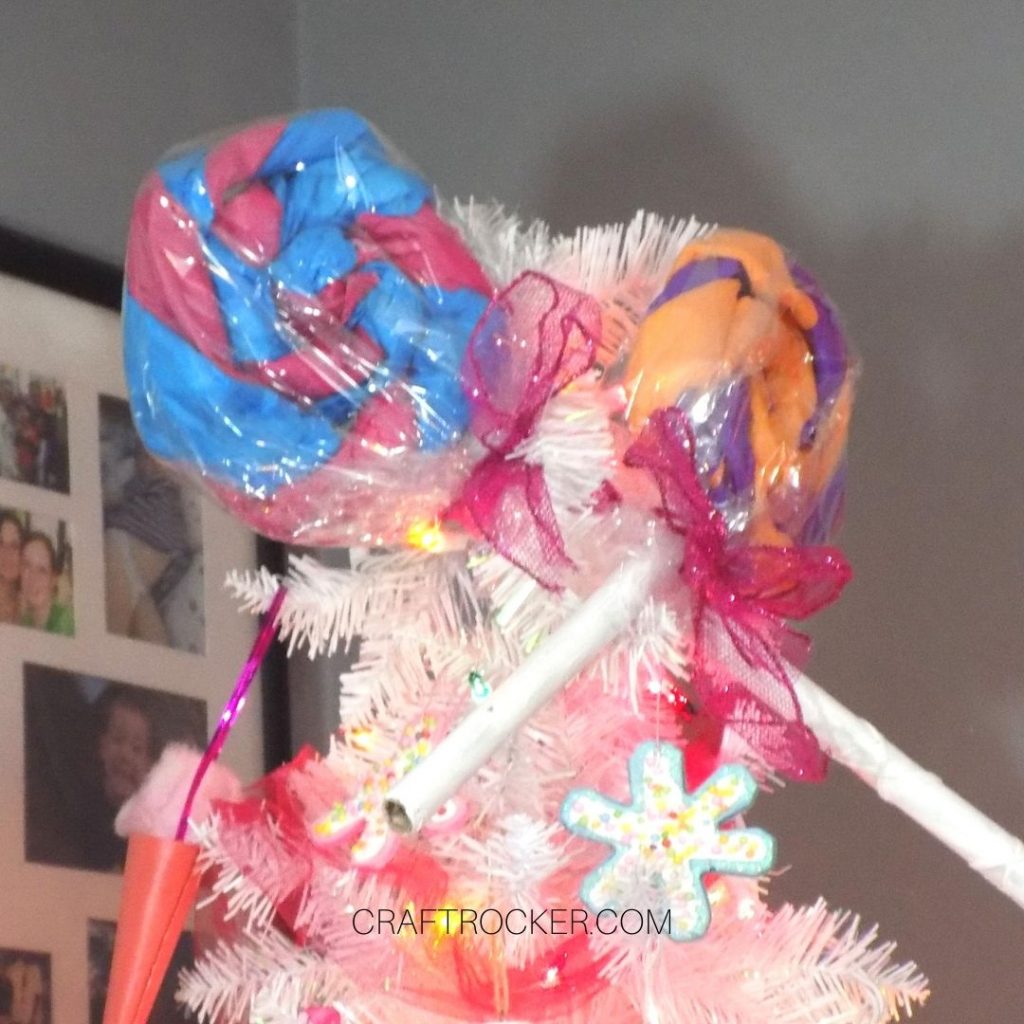 Lollipop Christmas Tree Topper
I made this Christmas tree topper because I wanted something other than the traditional angel or star. Years later, I still love how they're holding up and they are a perfect accent to the candy tree.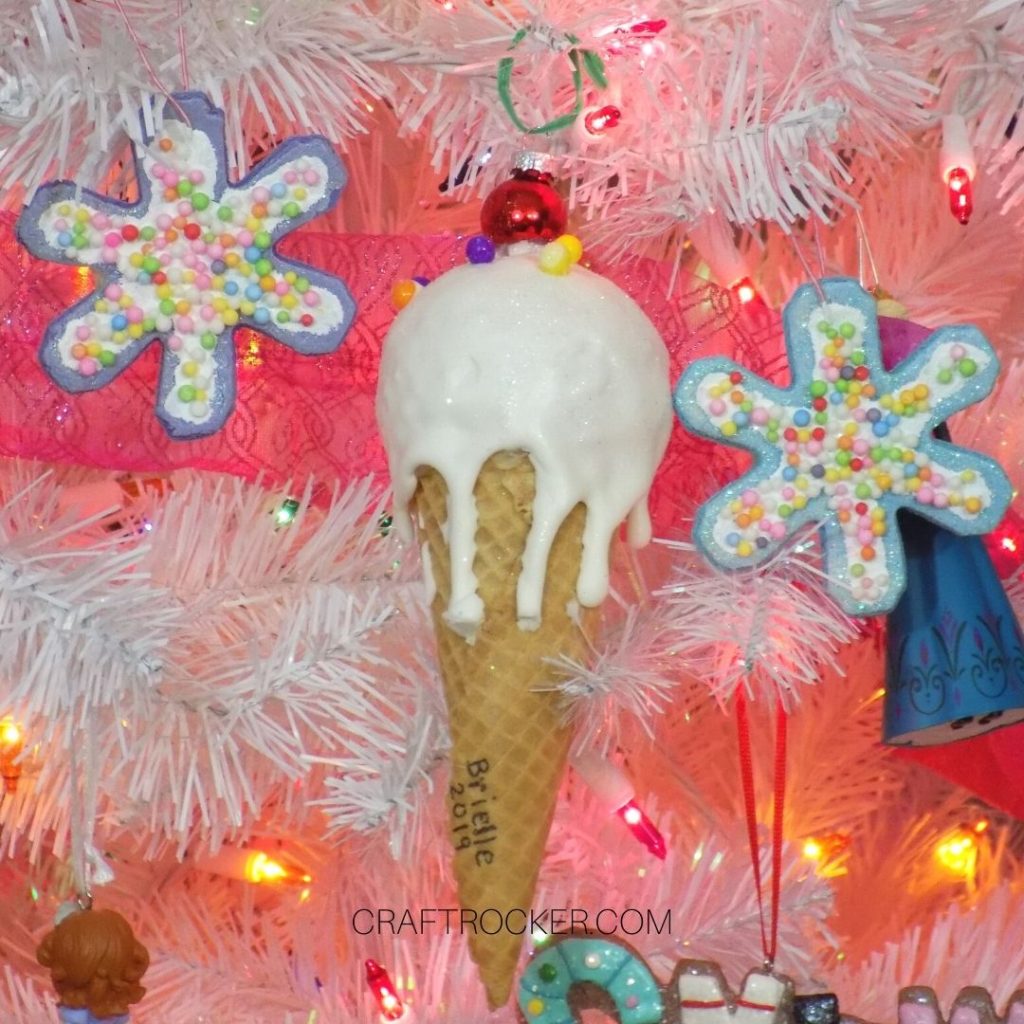 Ice Cream Cone Ornament
My awesome little girl made this for our tree last year at school. I absolutely love it and she loves that it gets a prominent spot on the tree!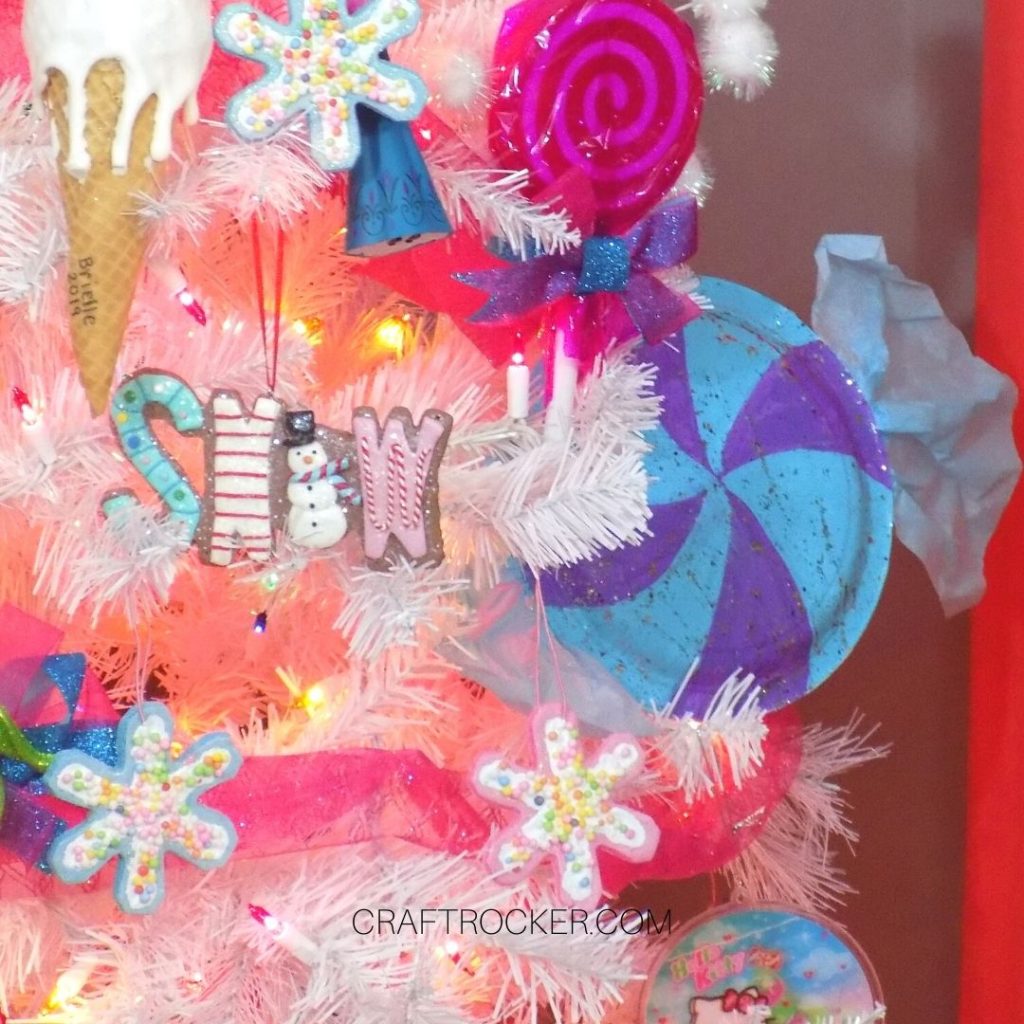 Giant Candy Ornaments
Can you believe that these giant candy ornaments are made out of paper plates and tissue paper? When decorating a tree, it always looks better when you have varying sizes of ornaments and these are much larger than the other ornaments on the tree.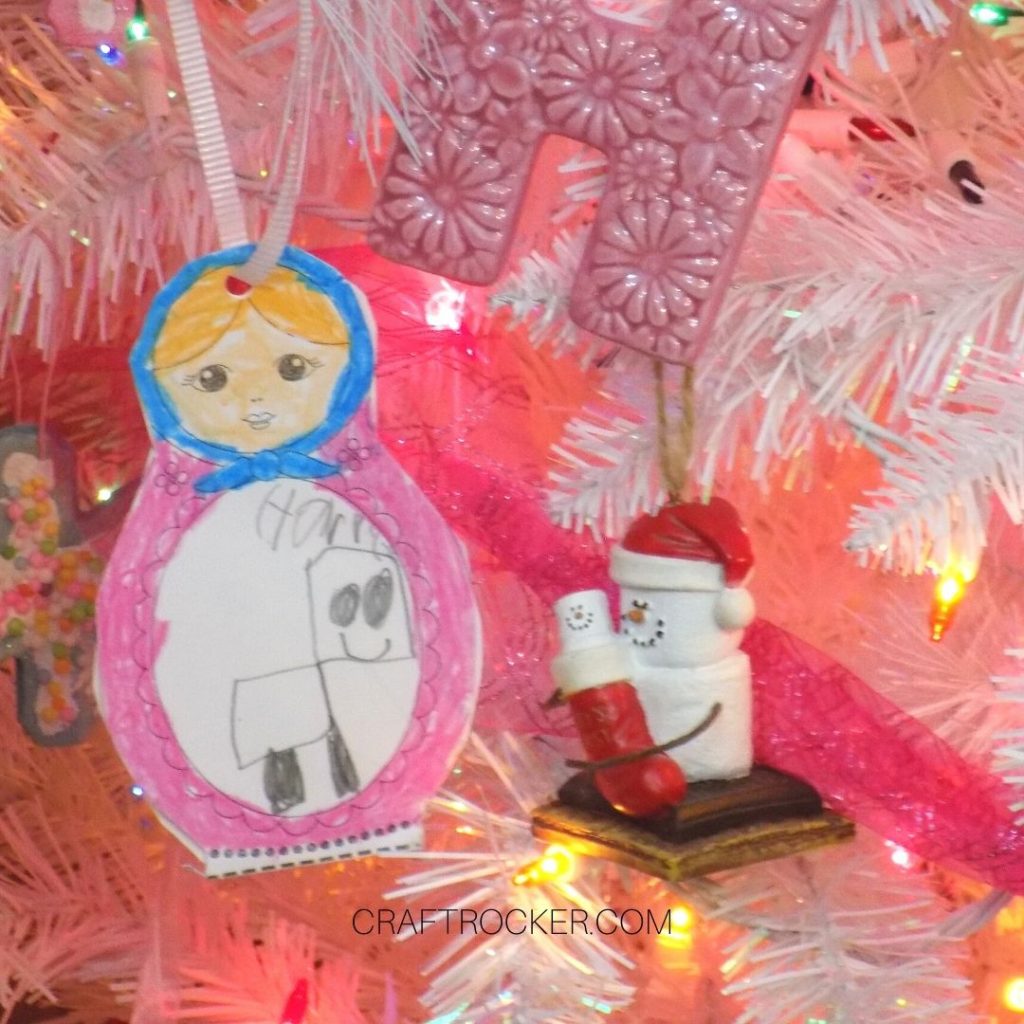 Paper ornaments
Another great thing about a candy tree is that it doesn't have conform to traditional Christmas colors. When my youngest made this paper ornament in kindergarten, the colors fit in perfectly!
Also, I love these s'mores ornaments. I've collected many of them over the years and love each and every one.
Don't forget to check out these awesome paper candy ornaments I made this year with my Cricut!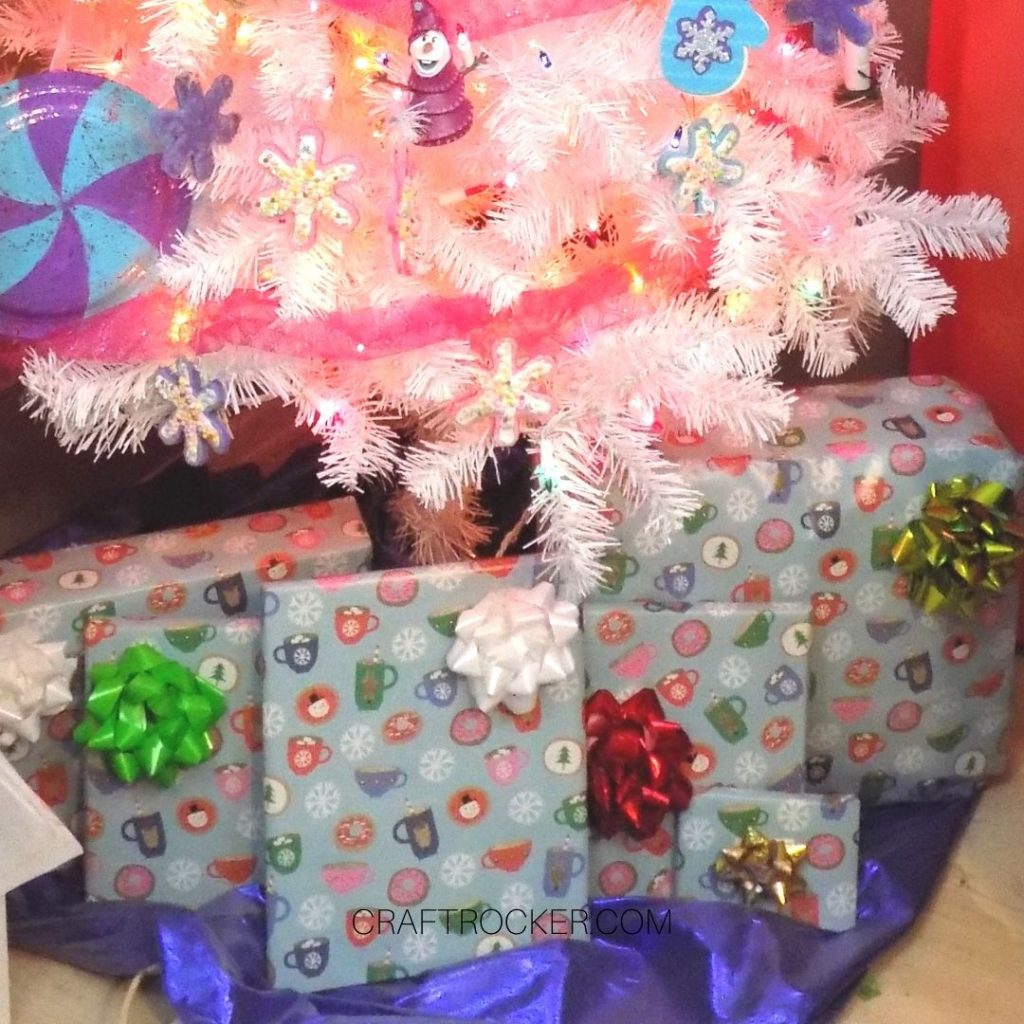 Tree Skirt
Don't feel like you have to run out and buy an expensive tree skirt for your candy tree. I have used this beautiful piece of shimmery fabric for years and it still works perfectly.
Another great thing about it is that it reflects gorgeously when the lights are on, even with presents on it.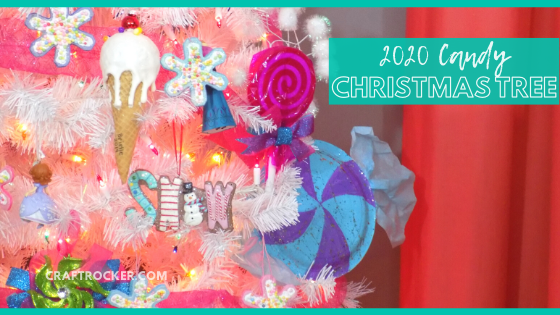 This 2020 candy Christmas tree is my favorite tree yet. Be sure to come back on Friday to see the awesome new candy pompom garland I'm making to adorn it.
Don't forget to check out the other beautiful Christmas trees and home tours from my friends below. You'll find tons of inspiration for your own home this holiday season!
Don't Forget to Pin It!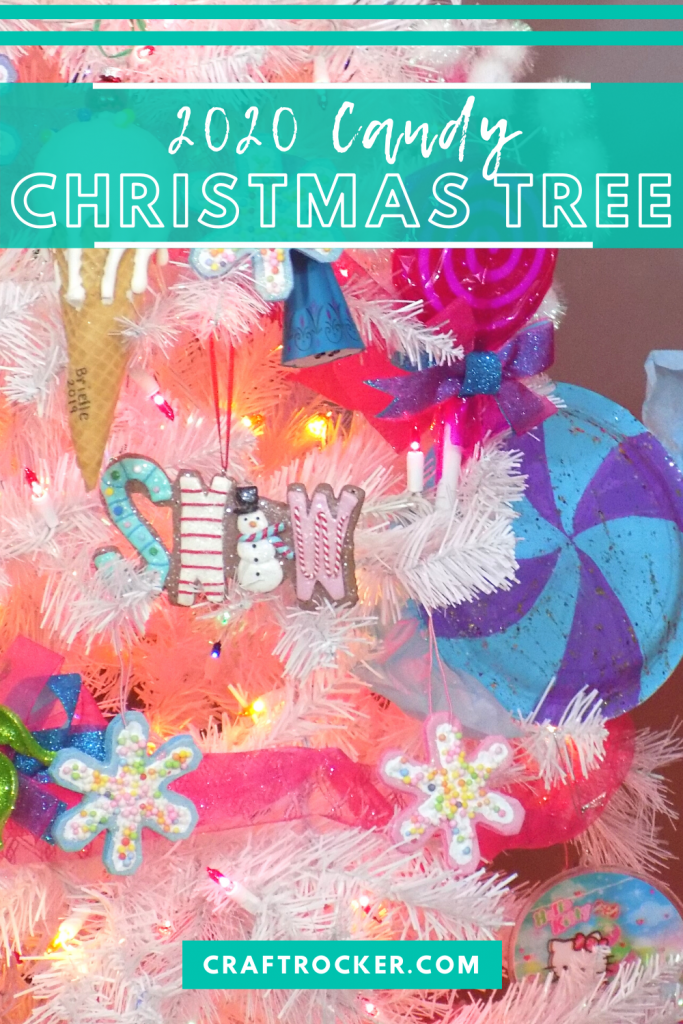 Get more gorgeous tree inspiration