Find out how to make a paper chain Advent calendar with this super simple tutorial! It's a fun new way to inject some memory-making into your holiday countdown this Christmas.
Affiliate links may be used in this post. Ordering a product through these links may result in a commission at no extra cost to you. Read the full disclosure here.
Jump to What You Want



Our Family Tradition
We have started a super awesome new tradition last year where our Advent consisted of a new board game everyday until Christmas.
It was a huge hit and also gave us a ton of fun family activities to enjoy over winter break.
As much as the kids enjoyed it, my oldest asked if we could do a scavenger hunt again this year for Advent.
Since we love the board games, I didn't want to give that up. Instead, we're keeping the board games and using the scavenger hunt to find the wrapped board games.
That's a win-win for everyone.
That's exactly how this paper chain Advent calendar came to be. It's an easy way to add in the scavenger hunt without tacking on a bunch of extra spending.
Let's be fair, even though I buy the board games used to save money, that's still 24 board/card games.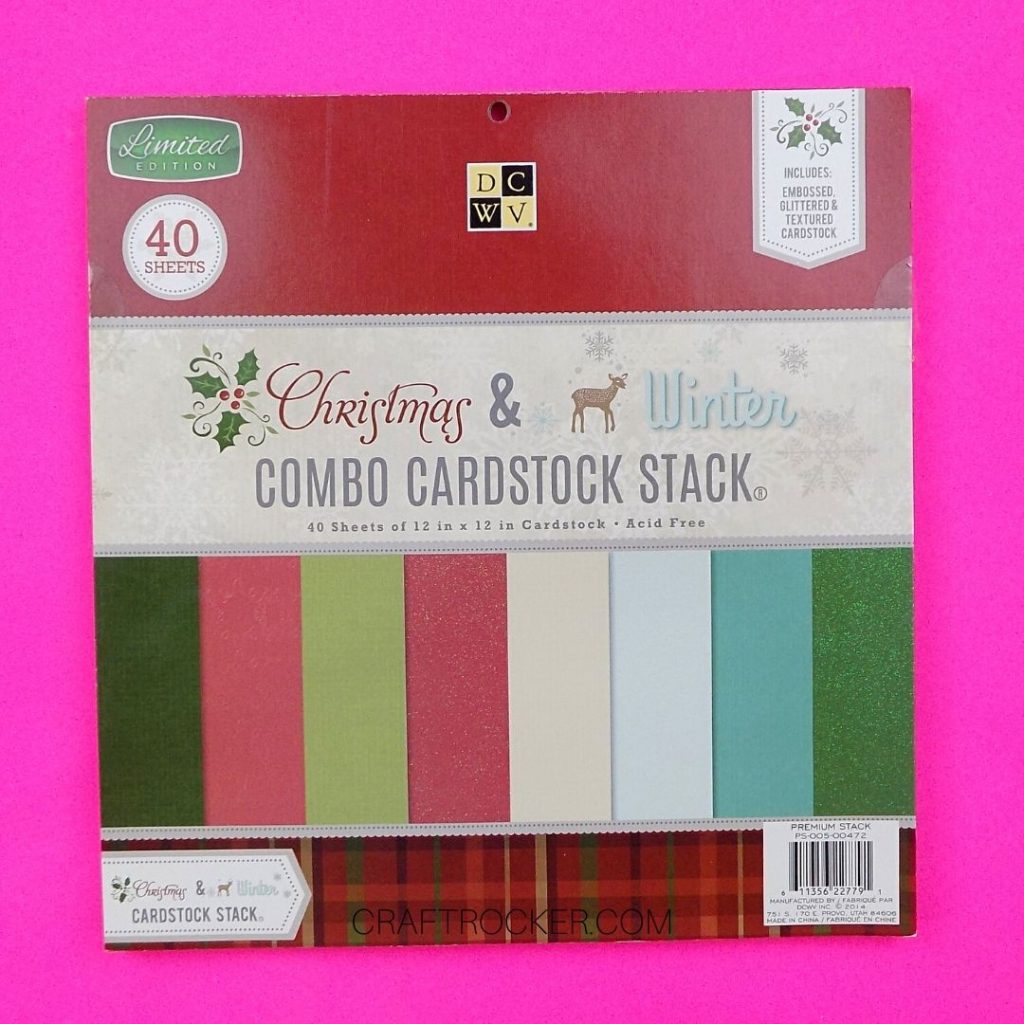 Materials for Paper Chain Advent Calendar
4 12×12 Sheets of Heavy Cardstock in Different Colors

Ruler

Pencil

Paper Cutter

Silver Metallic Sharpie

Stapler and Staples

Scrap Piece of Heavy Cardstock

1 inch Square Paper Punch

Decorative Corner Punch

Glue Runner

Fine Point Sharpie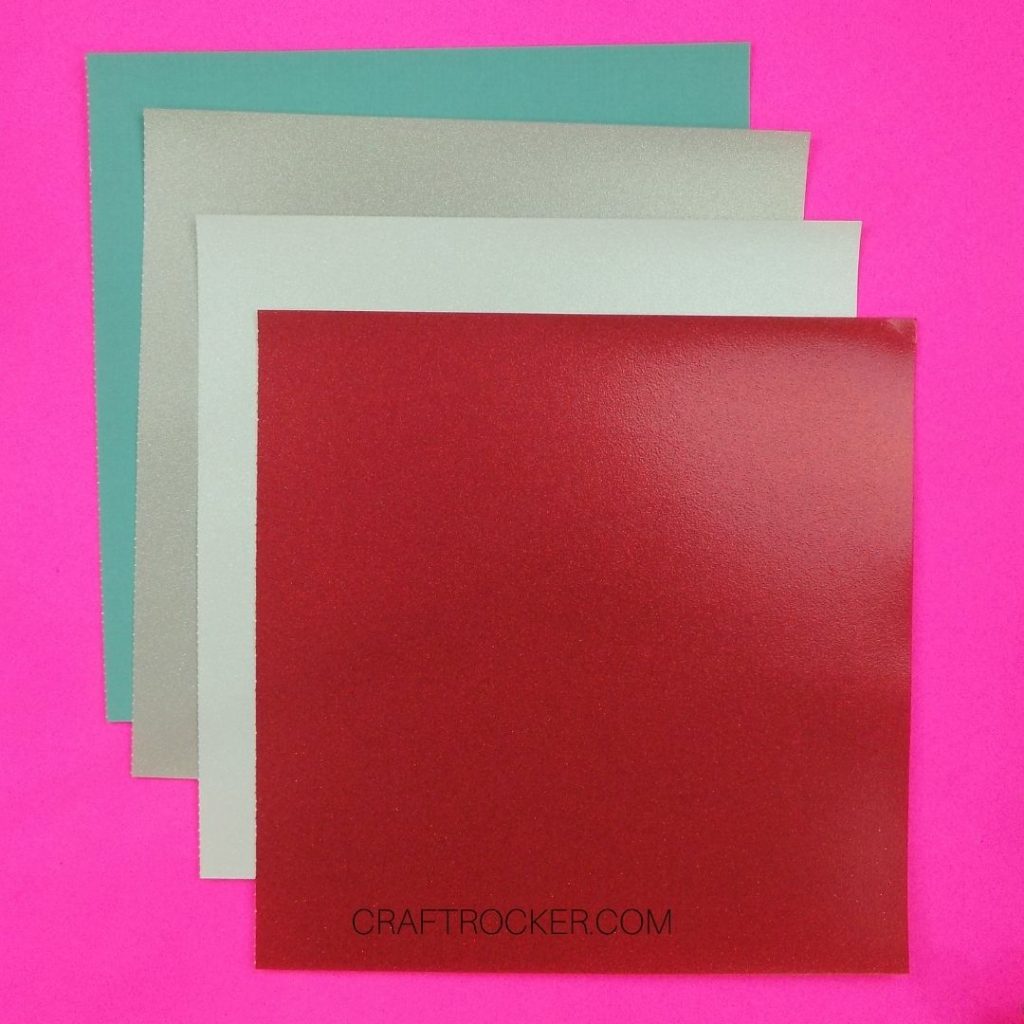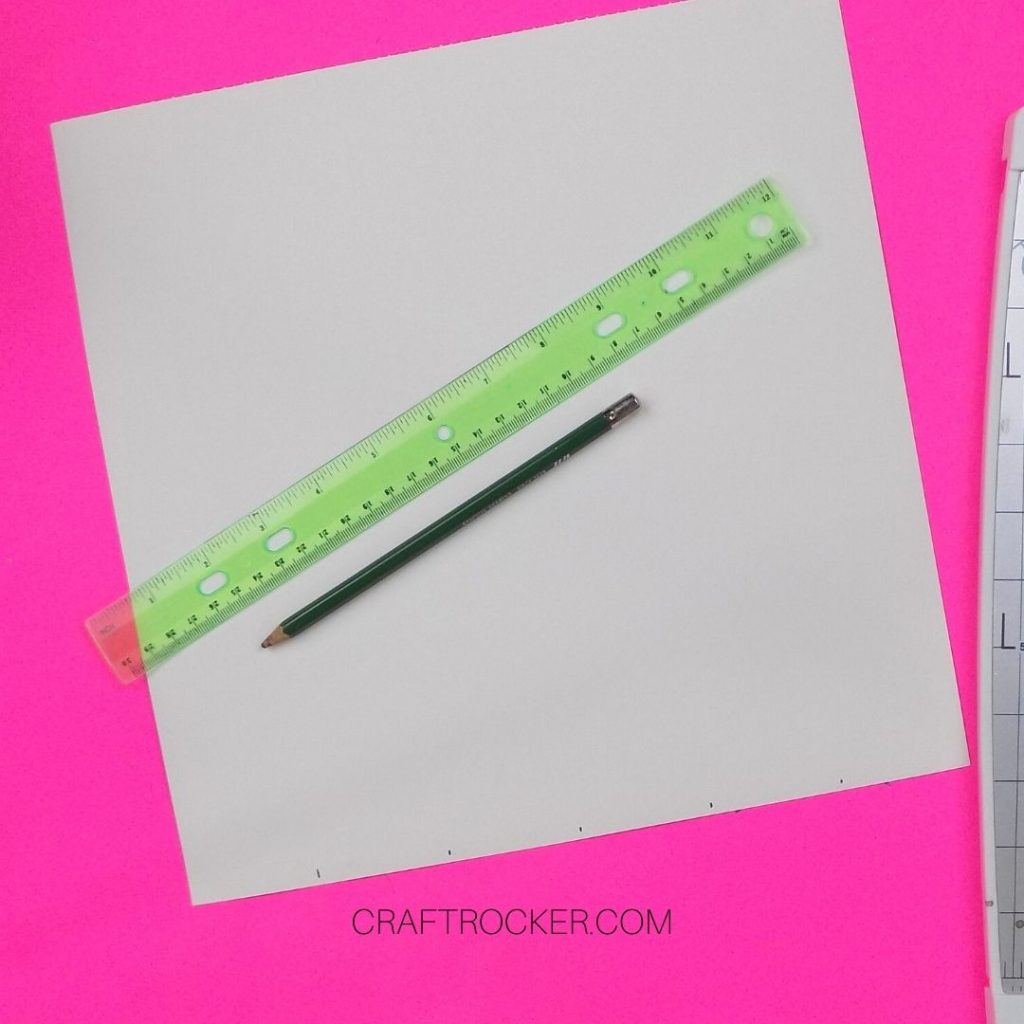 Step 1
First, use your ruler and pencil to mark every 2 inches along one edge of each of your sheets of heavy cardstock. You only need a small mark, no need to make an entire line.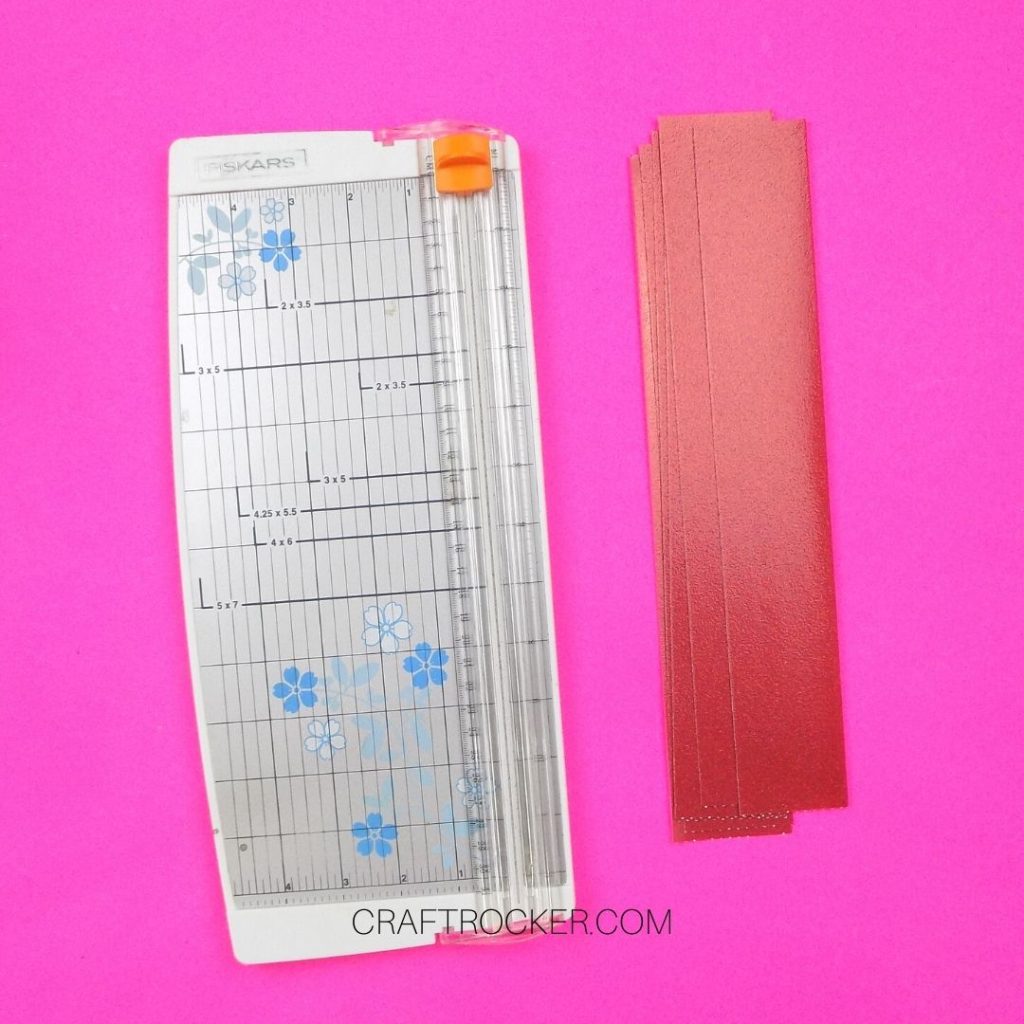 Step 2
After your sheets are marked, use your paper cutter to cut them into strips on the marks.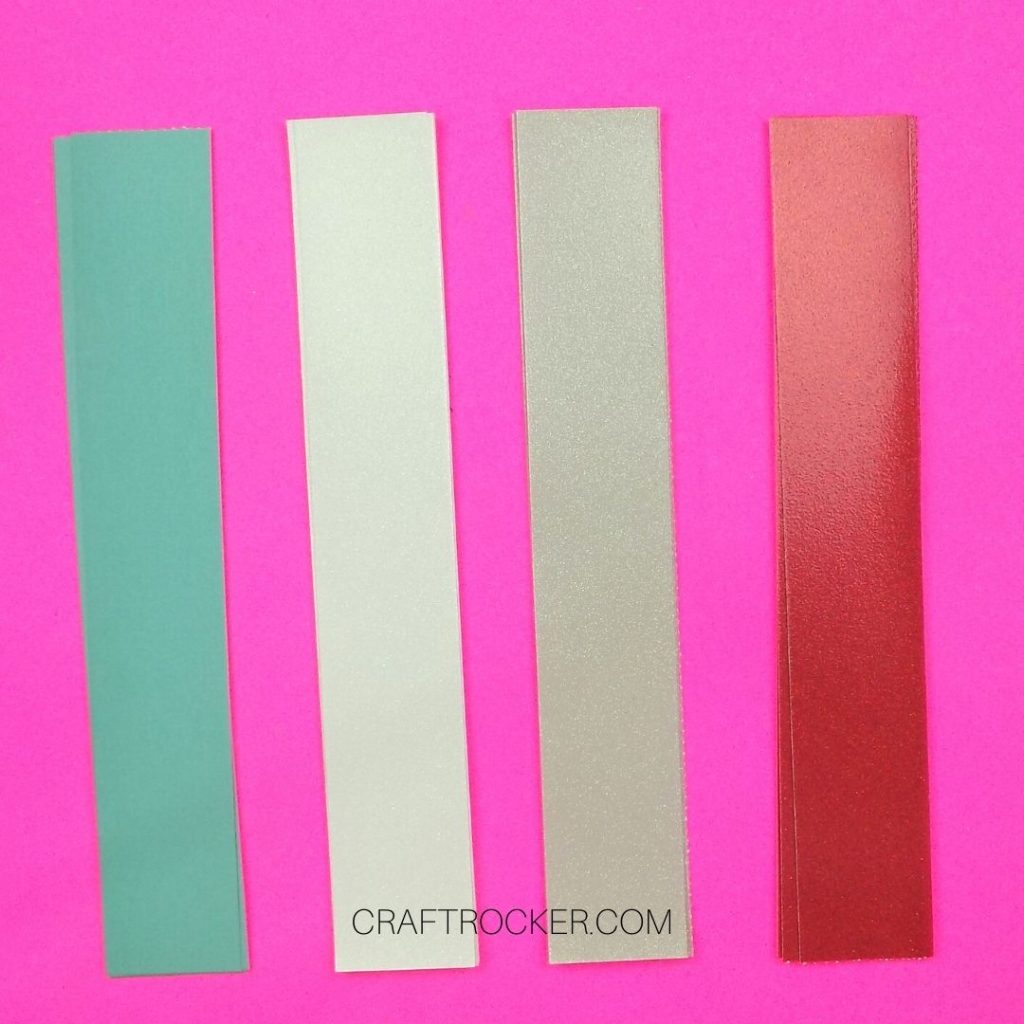 Step 3
Next, take one strip of each color and put them together. Then continue layering them until you have a patterned stack of cardstock strips.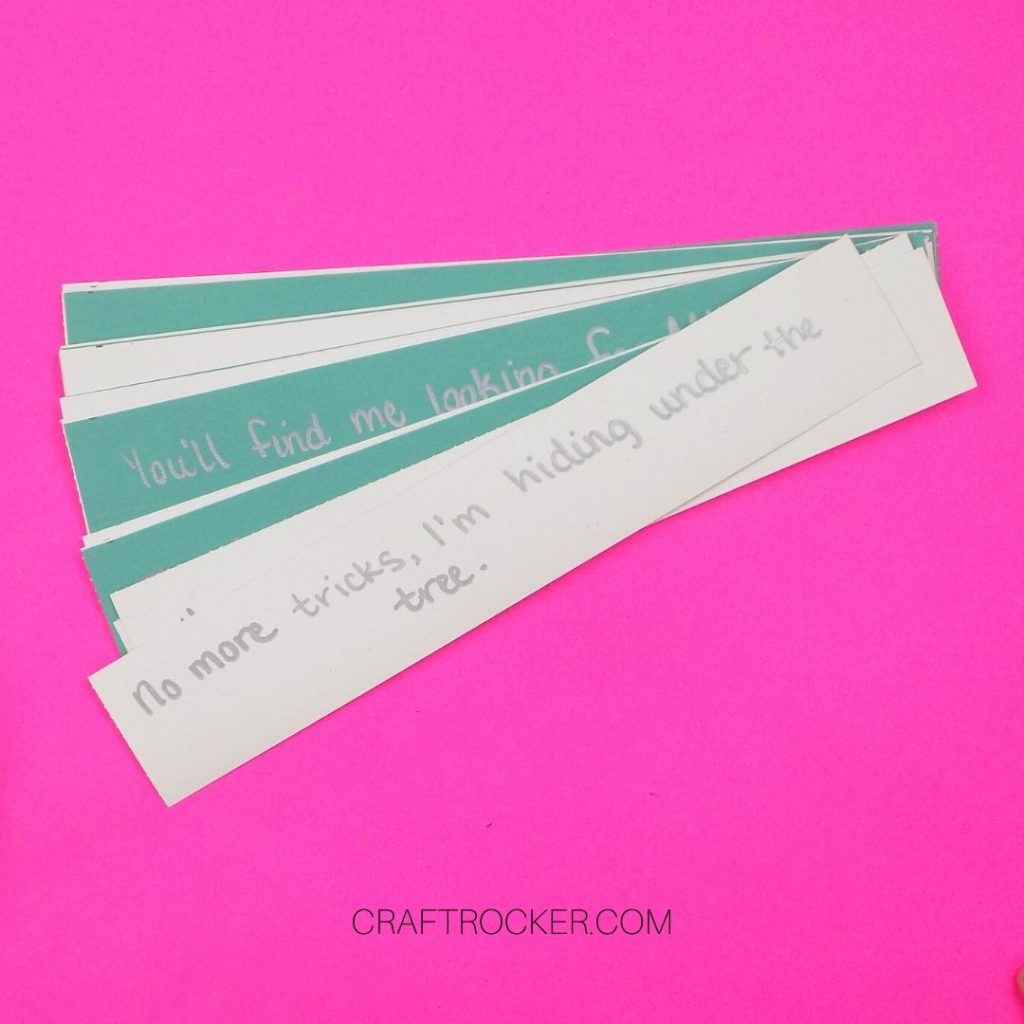 Step 4
Then write a clue on each strip of cardstock with your metallic Sharpie marker.
You want to use the silver marker because it is more difficult to see unless it is flat and unrolled. You don't want the kiddos peeking ahead.
If you need some ideas click here or scroll down to the bottom of the tutorial.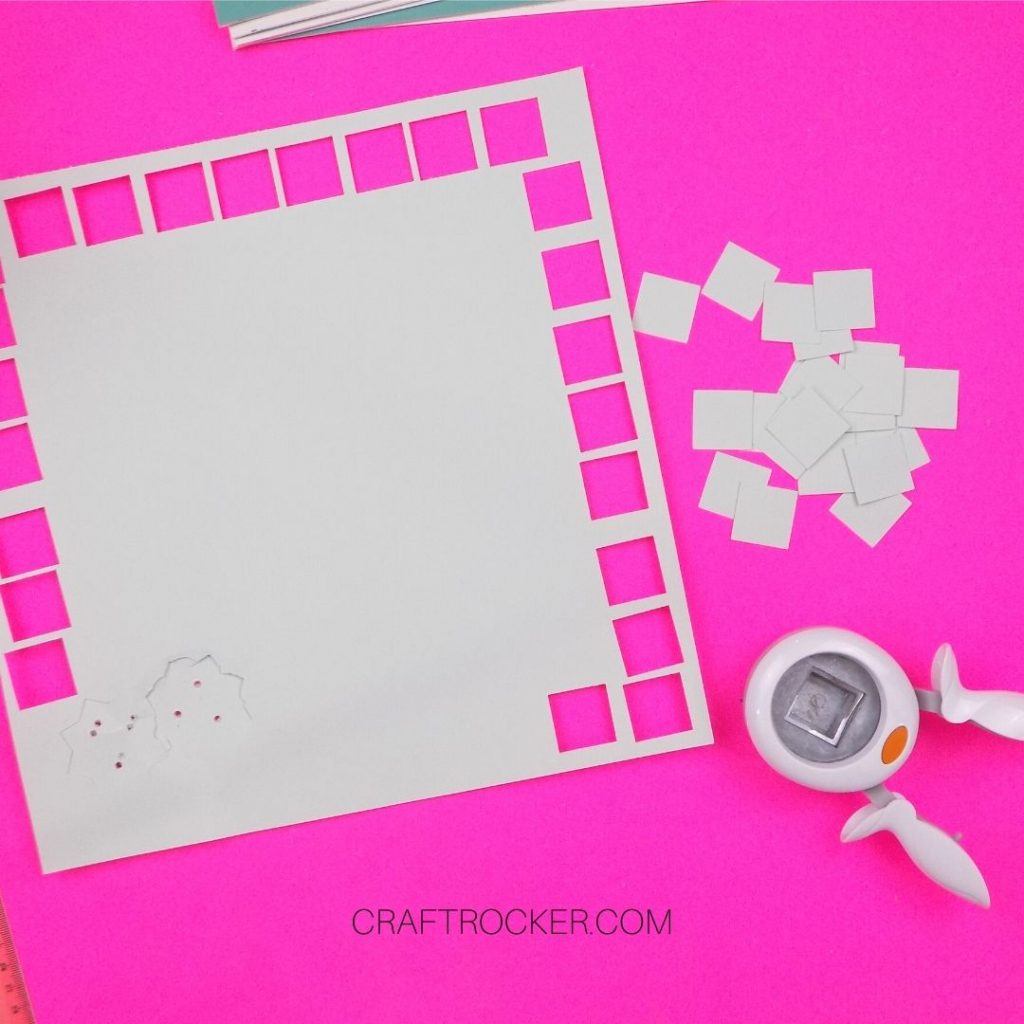 Step 5
Set your strips to the side and grab your scrap piece of heavy cardstock. Punch 24 squares out of your scrap piece of paper with your paper punch.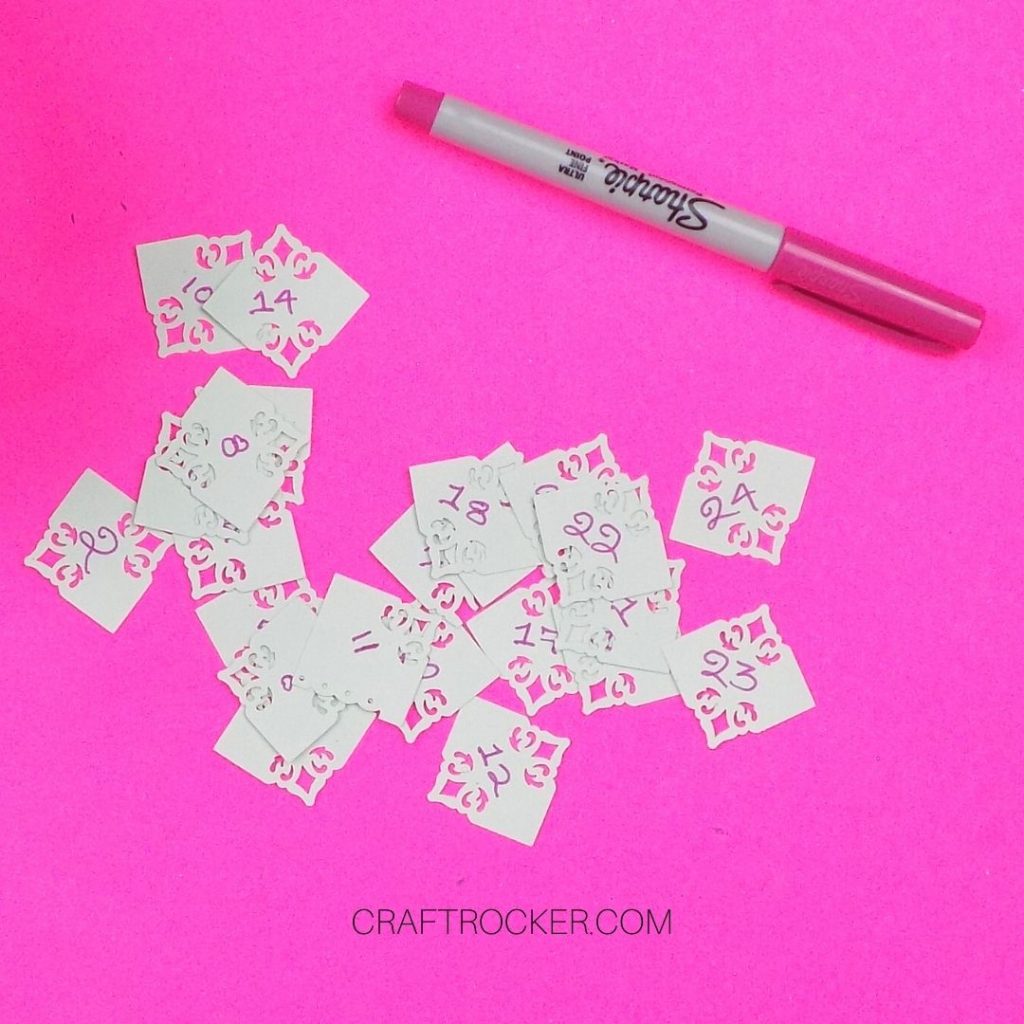 Step 6
Then punch 2 opposite corners of each paper square with your decorative corner punch. After all of your squares are punched, write the numbers 1 through 24 on each of your squares.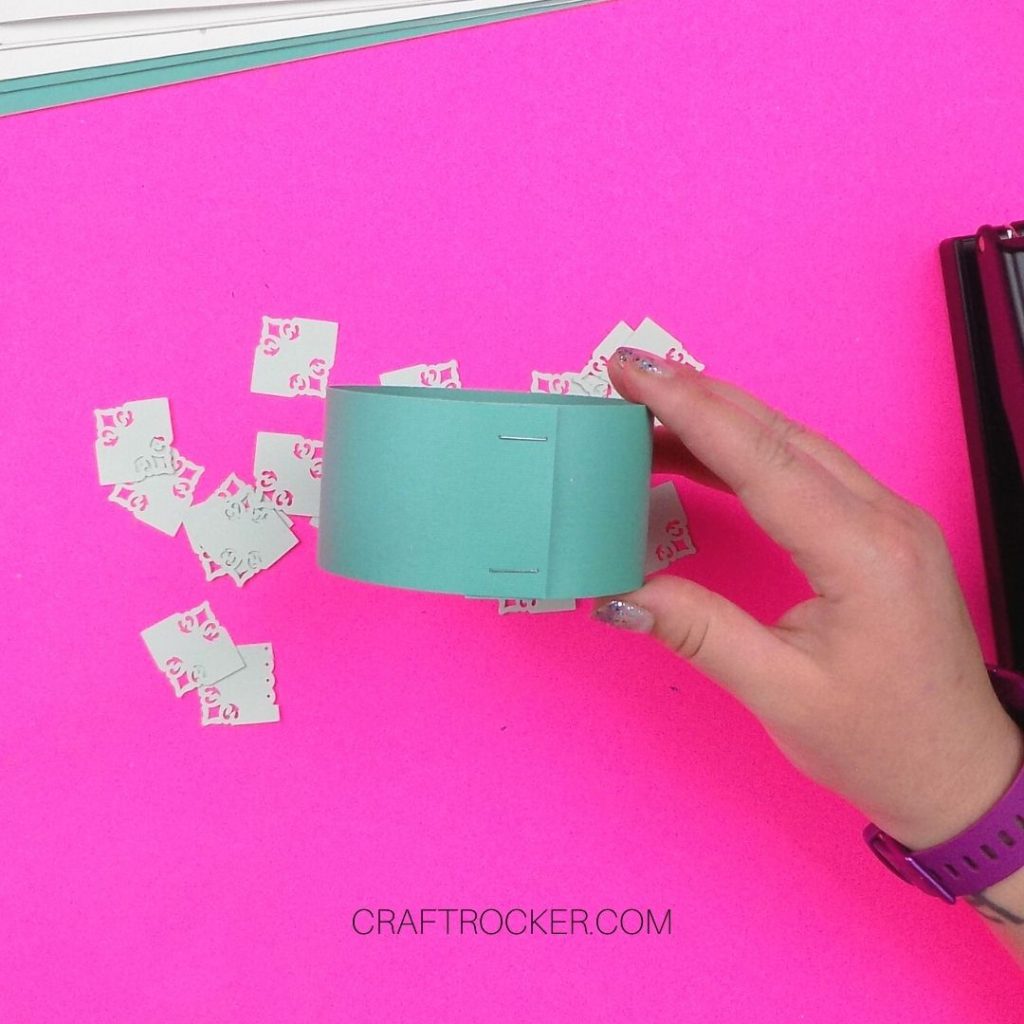 Step 7
After all of your strips of cardstock have clues on them and your punched squares are labeled, it's time to start putting together your paper chain.
Start with the first clue and make a circle with the ends overlapping. Then staple the overlapped ends together.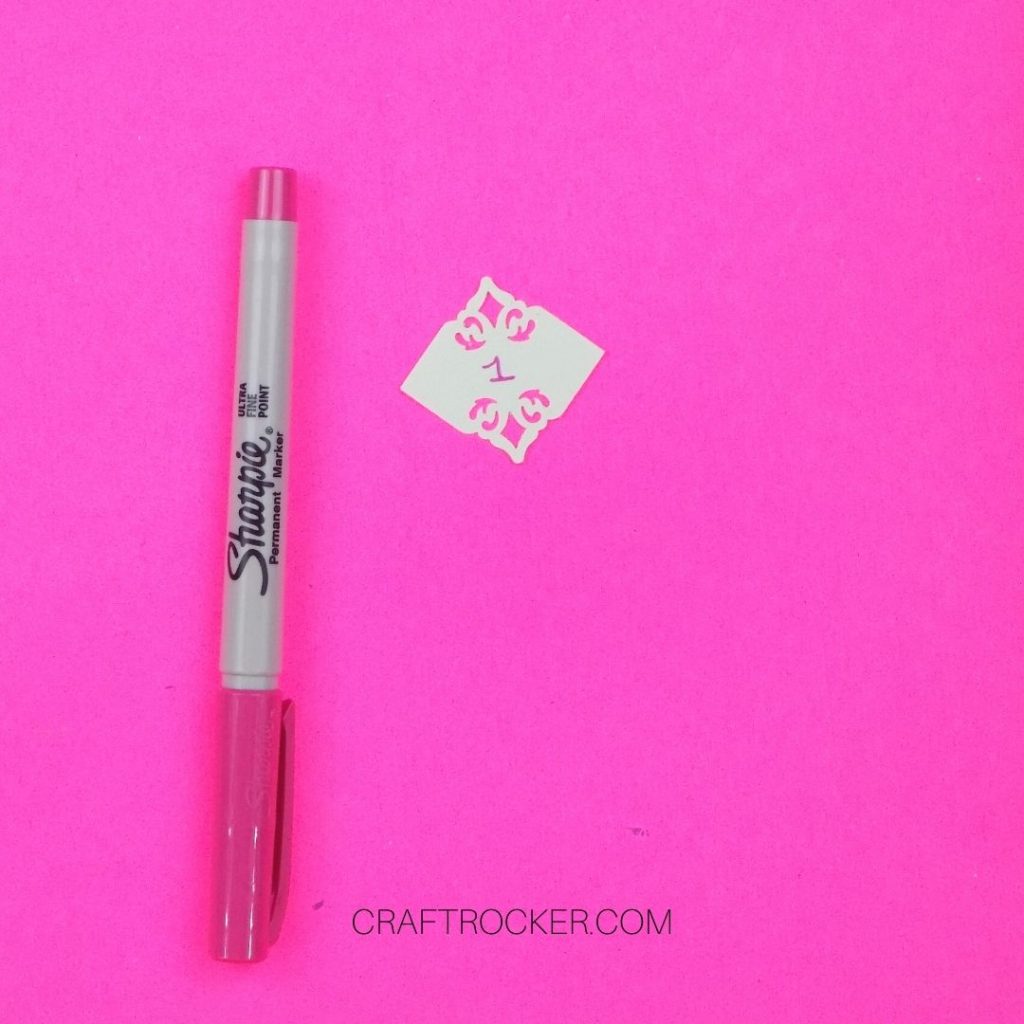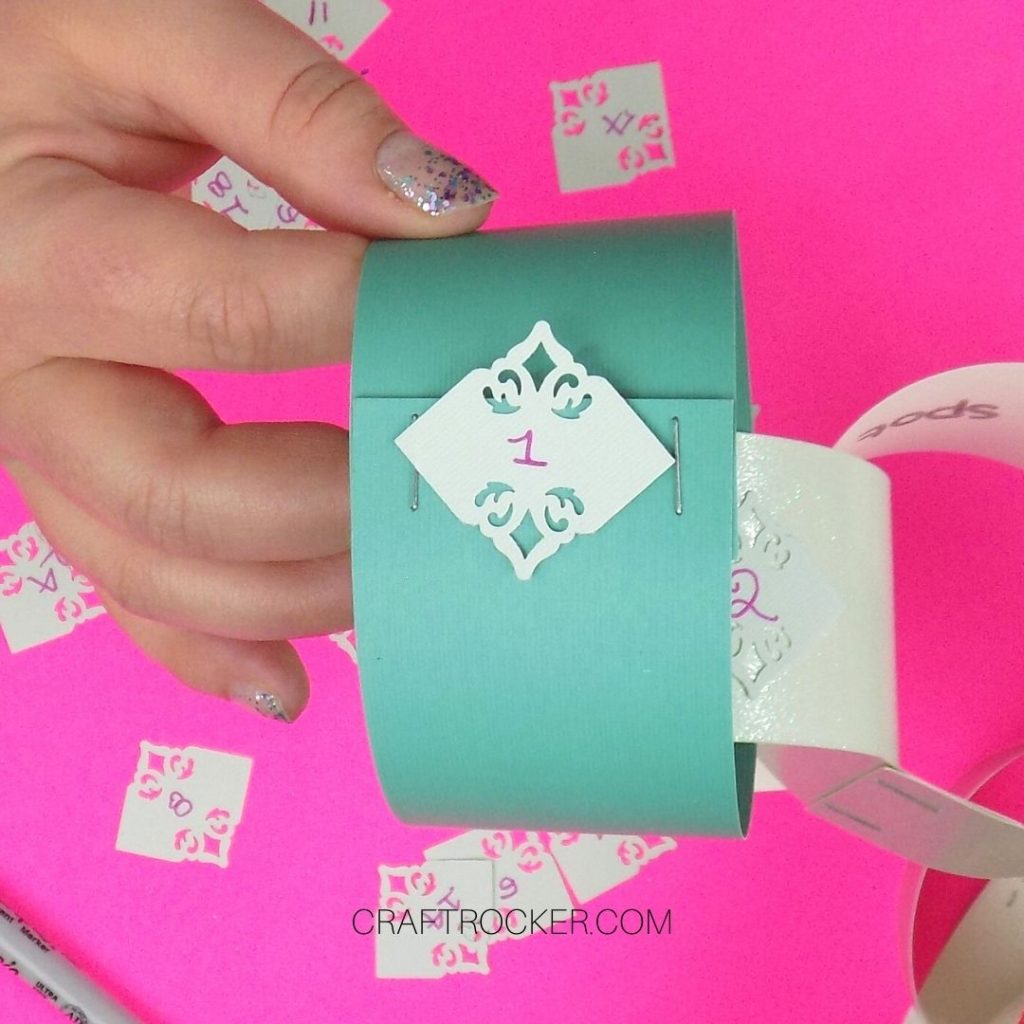 Step 8
Next, attach your punched square labeled with the number 1 onto your first paper circle. This ensures that know the starting point so that you can accurately label your rings after your paper chain is finished.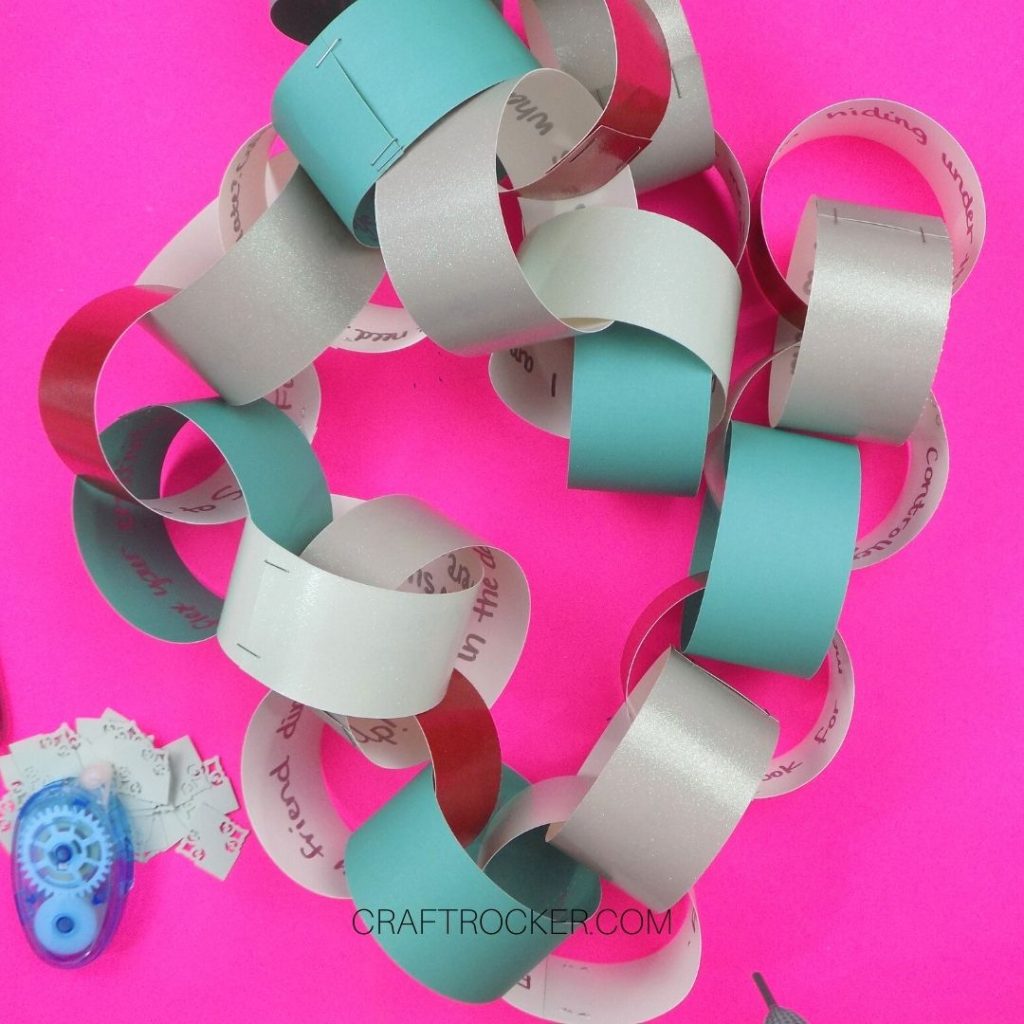 Step 9
Then continue putting your paper chain together by threading a strip of paper through the circle before it and overlapping the edges to form a circle.
After the edges are overlapped, staple them together. Continue until all 24 of your cardstock strips are connected into a chain.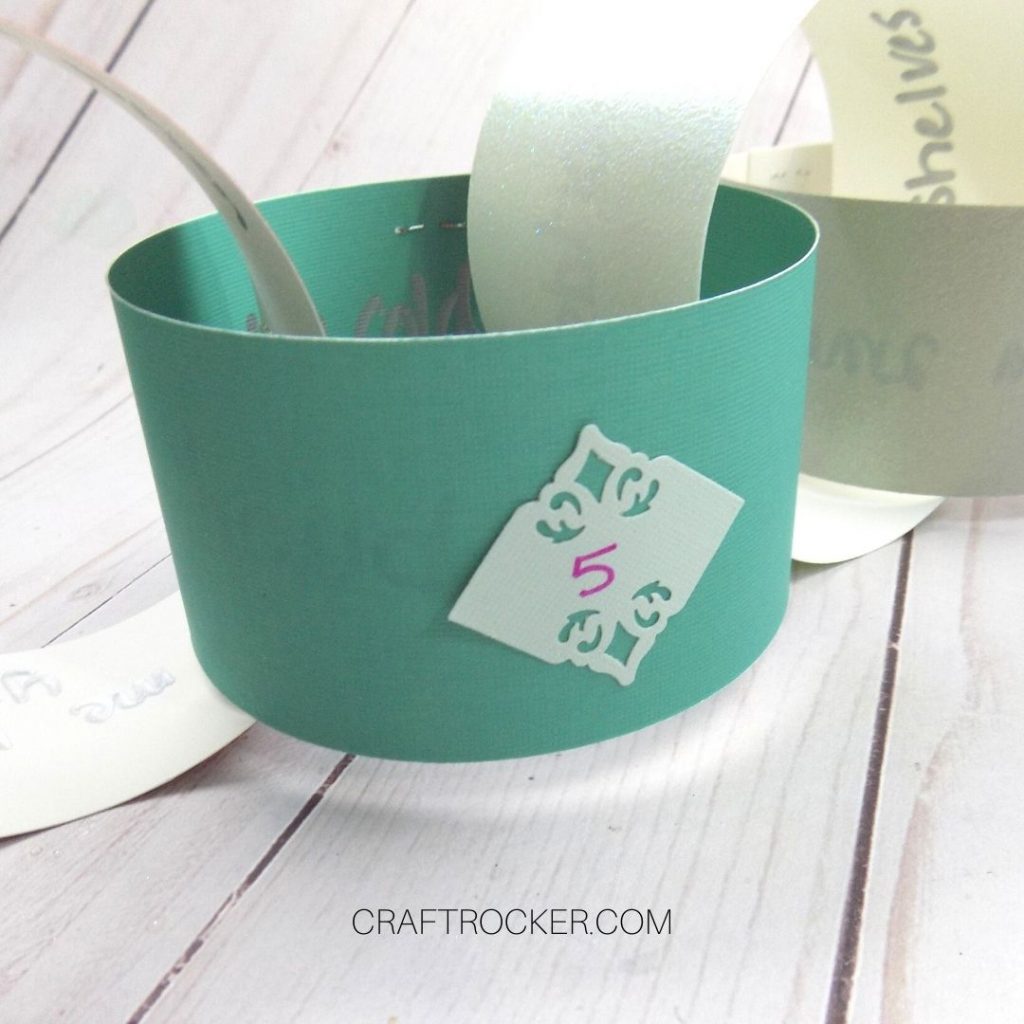 Step 10
Lastly, find the paper circle that you labeled with the number 1 and label the rest of your circles by attaching the corresponding numbers with your glue runner.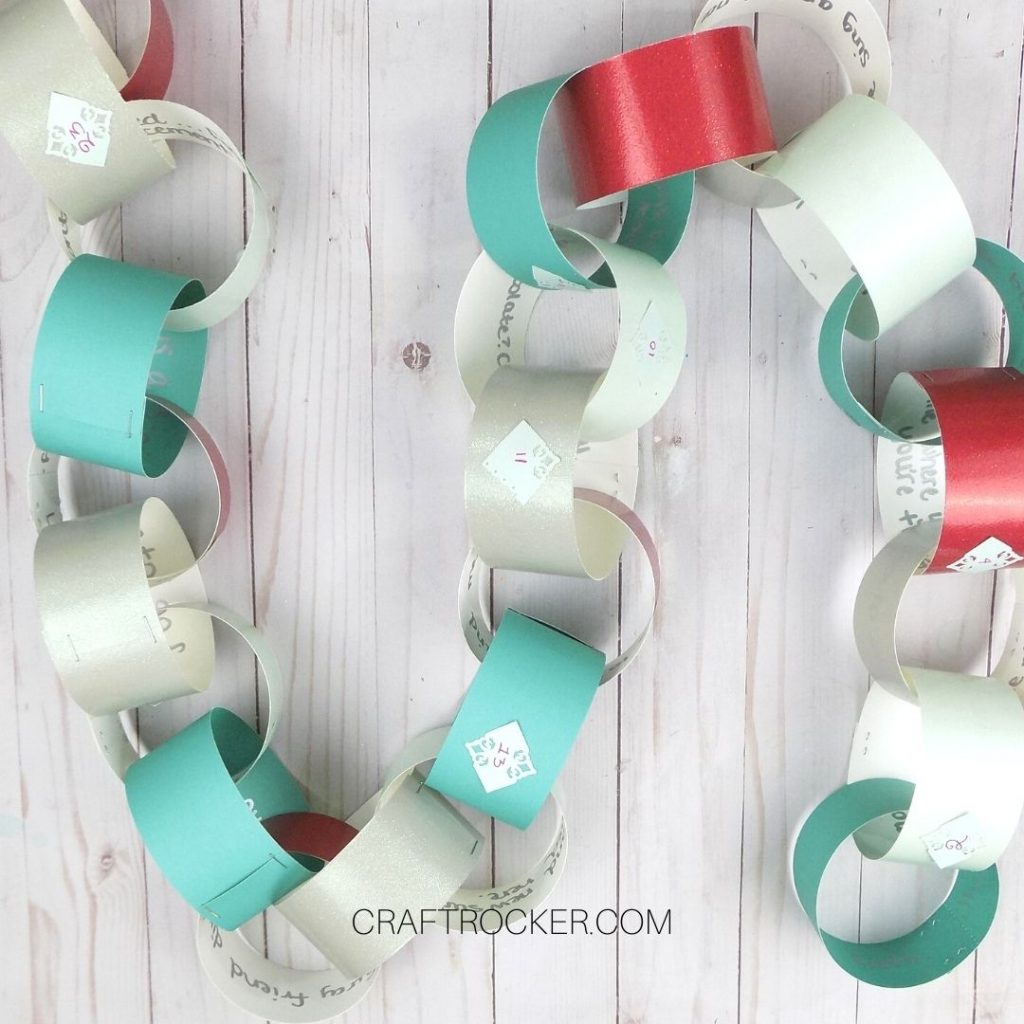 Sample Advent Clues
Keep in mind that these are only examples. They are very specific to our family but hopefully they will inspire you to create your own that suit your family.
This is where you clean your teeth.
Bathroom or Bathroom Sink
You'll find me with the treats.
We have a cabinet that we keep all of the treats and desserts in so that is the location for this one.
I'm in your favorite spot for movie night.
We always have movie night in the living room and the kids always throw out their blankets and snuggle up on the floor so that is the location for this one.
Find me where you grab a drink when you're thirsty.
This one is actually a fun one for me because they usually have water to drink per our rules, but we also have a fridge in the garage where we keep drinks which is where the gift will be hidden.
Check where you bundle up in the cold.
We have a coat closet that stores not only our coats but also hats, gloves, and scarves.
I am on the shelves of endless worlds.
In case you don't know it, I absolutely adore books and because of that we have bookshelves in almost every room of the house.
Each book is a doorway to another world (something I say frequently to our kids) and that is where they'll find this gift.
This is where we sing and dance.
We have game systems in the living room that have both dance competition and singing competition games. We love spending time doing these activities together.
Don't lose your head, check under your bed.
This one's pretty self-explanatory however, there's only one gift and 3 beds for them to check so it's fun for me.
You won't find monsters here… only toys and games.
We store all of the toys and board games in our basement next to the family room.
Hot chocolate? Coffee? Tea? I have what you need!
We have a Keurig that we use for all of this and there is a drawer in the buffet that stores all of the K-cups and tea bags. That's where this gift will be.
I'm where it's very dry and warm.
This refers to the dryer in our case but you could also use your oven for this clue.
Find me where you send letters to Santa.
The gift for this one is in the mailbox.
Look for me where you flex your creativity.
In case you haven't figured it out yet, I'm a stickler for zones and organization, so we have a place in our basement that stores all of their arts and crafts supplies.
Boo-boos and new suds can all be helped here.
We keep all of our medicine, bandages, and toiletries in a linen closet which is the answer to this clue.
Help! I'm in the deep where it's cold!
This one references our deep freeze.
Find me where your furry friend dines.
We keep our puppy's food and water bowl in a kennel that we leave open. That's the answer to this clue.
You'll find me looking for Mike and Sully.
Any other Monster's Inc fans out there? The answer to this fun clue is the closet (because that's how they enter our world)!
Find me where you study.
We have a desk in the living room with a shared family computer which is where the kids do their homework.
I'm buckled up to go for a ride.
This one, of course, is the car. I'm honestly considering literally buckling it in the seatbelt.
Look for me in the room for family.
The answer to this clue is the family room.
Finding me here is a 3-pointer!
We have one of those indoor basketball hoop games in the basement. That is the answer to this clue.
Controller died… find me with the replacement power cells.
Anyone else go through batteries like crazy in their house? That's why I had to have a nod to them in our scavenger hunt.
I'm having a snack while I wait for you to find me.
We also have a specific area in our pantry where all of the kids snacks are. They'll know the answer to this one immediately but it's still fun.
No more tricks. I'm hiding under the tree.
I figured I'd make the last one easy and simply place it under the tree for them.
Tips for Your Paper Chain Advent Calendar
Each day during Advent, you kids pull one paper chain link off of the chain. Then they read the clue and find the gift or surprise for that day.
This is a pretty straight-forward advent calendar but I do want to point out a few things for you.
First, make a numbered list of all of your clues so that you can easily reference them later.
Also, keep in mind that you only need to hide the present for that day. Don't hide all of them at the beginning of the month.
For starters it gives you greater flexibility with your hiding spots because you don't have to worry about the presents getting ruined or the kids finding them too soon. Also, it lets you base your gifts on how you're feeling.
For example, I'm not going to hide a 3 hour RPG game on a day that has been especially rough on me because I do not want to play that on a bad day.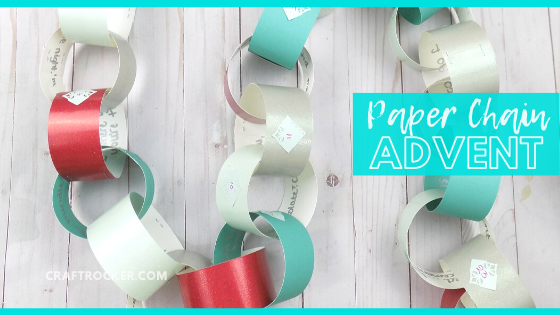 I'm so excited to surprise the kids with this paper chain Advent calendar this December. I know that they will have a blast looking for the presents just as much as we'll love playing the games together as a family.
Keep in mind that this is a super versatile Advent calendar. You can make the gifts whatever you want from books to family activities. You could even wrap games that you already own and the gift is that you're going to play it together that day. Feel free to get really creative with it.
Don't Forget to Pin It!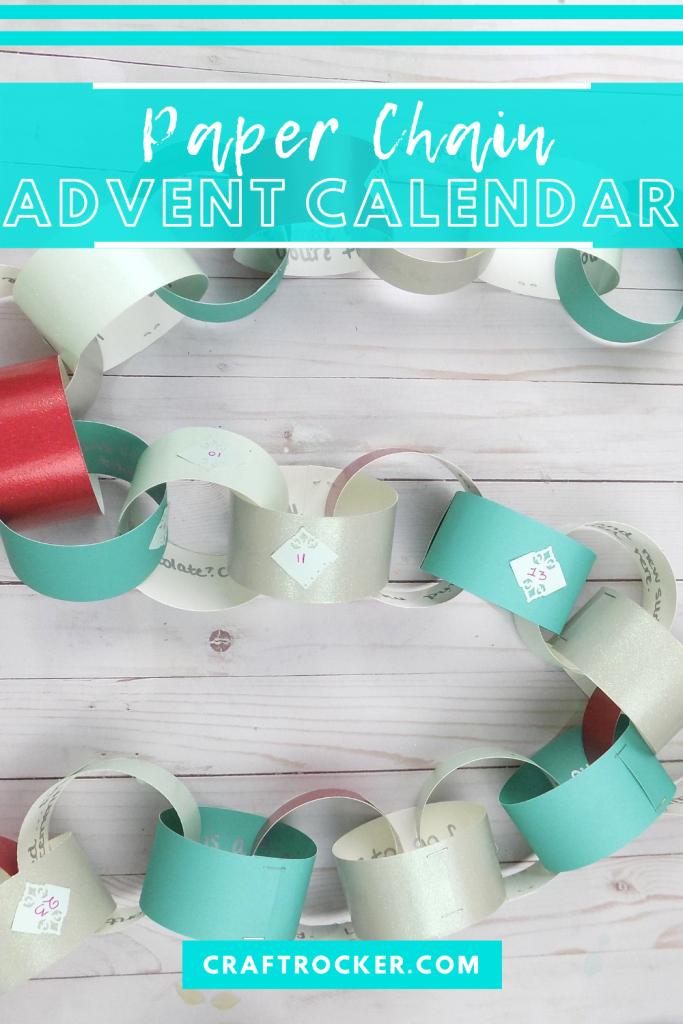 Check out more fun Christmas ideas:
Glittery DIY Candy Ornaments with Your Cricut
Reusable Nightmare Before Christmas Gift Tags
Scrapbook Paper Christmas Ornament – Domestically Creative