This fall bucket list for crafters is a new spin on an old tradition. Make a crafty list of fun things to do during the season for some self-care and fun!
Affiliate links may be used in this post. Ordering a product through these links may result in a commission at no extra cost to you. Read the full disclosure here.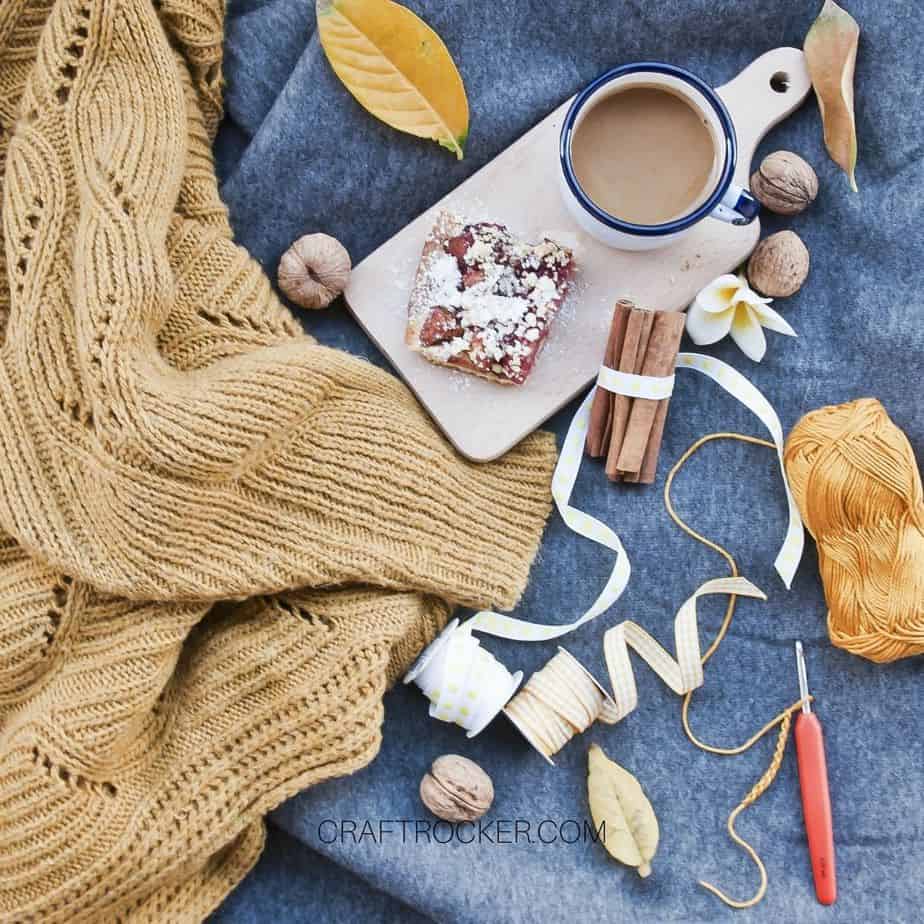 Obviously, our fall activities are going to look different this year. Even the activities that we get to go and do together require social distancing and masks.
While I'm all for a hermit-ish life, turns out that I do like to go out and do things occasionally. Also, it's a little different when you're trapped with your kids 24/7 for months on end.
All of this means it's even more important to work some self-care into our fall this year. That's why I made this bucket list for you. Get your creativity on and enjoy some needed mom-time.
Creative Fall Bucket List for Crafters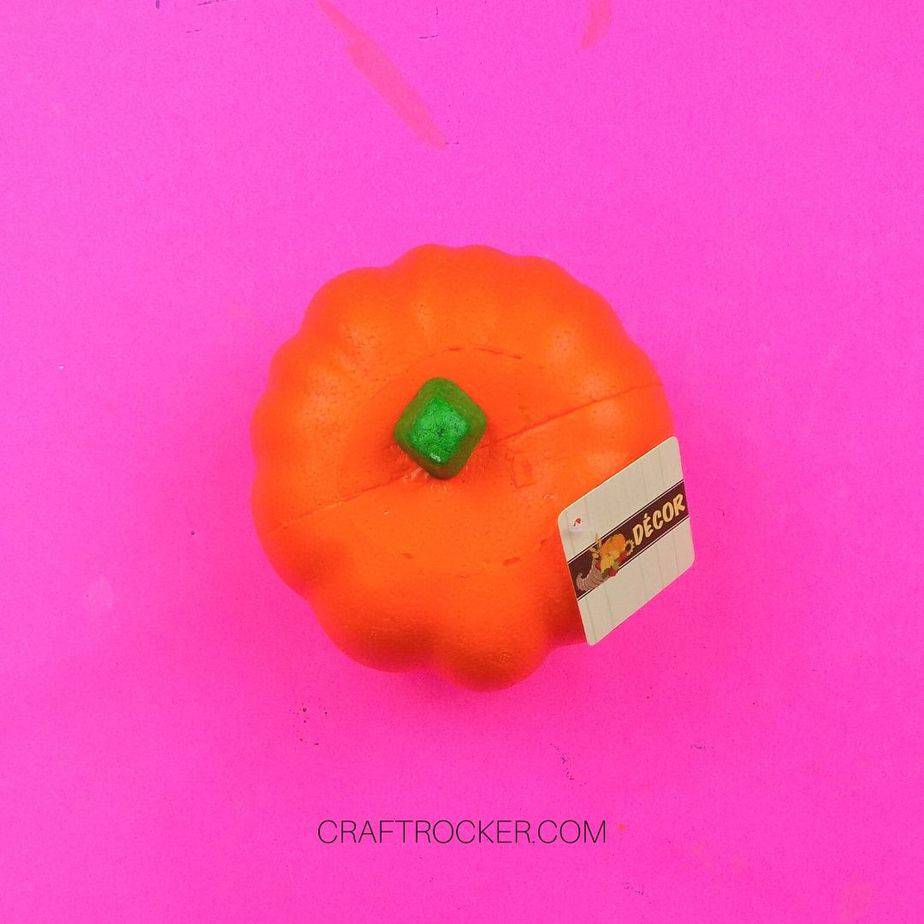 Makeover a Dollar Store Pumpkin
This is seriously, like, the quintessential fall project. It is basically mandatory for all crafters to make a new Dollar Tree pumpkin craft every year. If you haven't made your trip to your local store yet this season, make it happen.
This Mini Unicorn Pumpkin is my new favorite dollar store pumpkin makeover!
DIY a Scarecrow
Another awesome bucket list idea is to create a scarecrow for your porch or yard this season. It's also a perfect craft to include the whole family with because it's so easy to do. Grab your materials and make a totally fun decoration!
Make a Costume
You and your kiddos are going to need a costume anyway so why not use it as an opportunity to get creative. Obviously this can be as easy or as complicated as you want, but once the creative juices are flowing you will have the entire family costumed in no time.
Sew a Scarf
Too often it feels like it goes from summer to freaking freezing in the Midwest. Multiple Halloweens have resulted in trick-or-treating in coats. If that's the case for you, then keep warm in style with a pretty new scarf.
Make Something Buffalo Plaid
Buffalo plaid is all the rage in the fall and winter months. Embrace the trend this season and create your own take on the buffalo plaid trend. It can be something you paint, sew, make with your Cricut. Whatever you chose, don't be afraid to push outside of your comfort zone and try something new!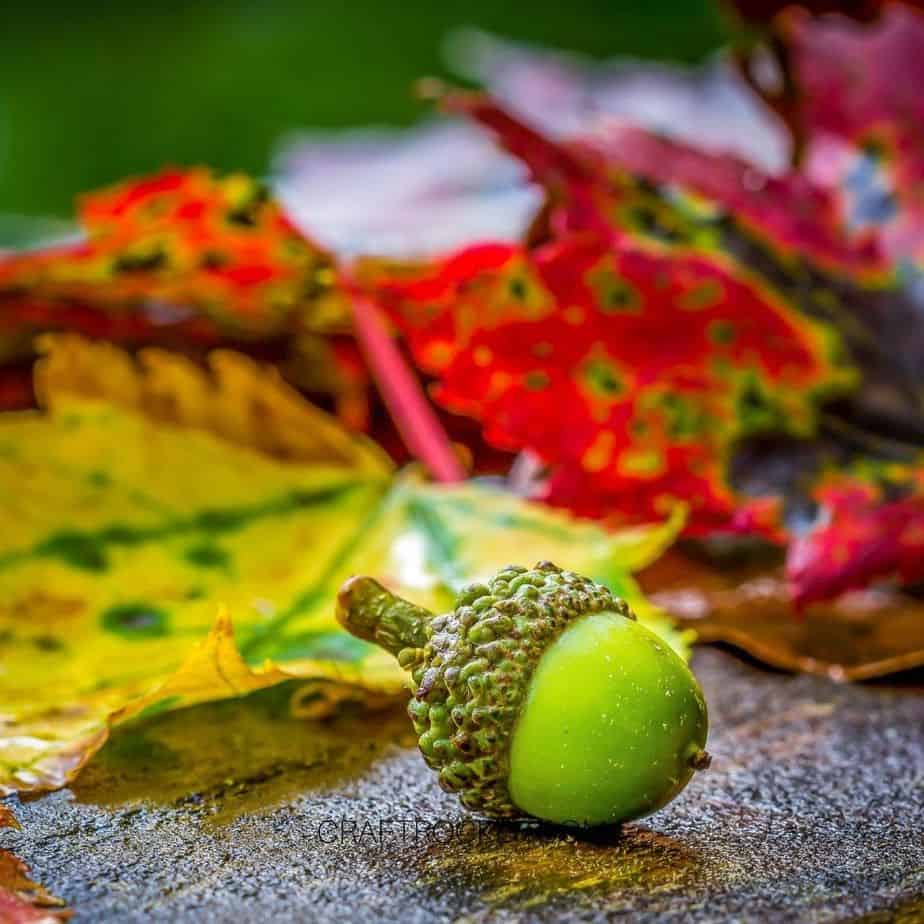 Gather Natural Elements for Crafts
Not all of your fall bucket list needs to be creating. Sometimes it's fun to get out in nature and collect some supplies. Whether it is in your own neighborhood or on some cool trails, spend some time outside and collect a bunch of fun things for your next project.
Need some ideas on what to collect? Keep your eyes peeled for acorns, pretty leaves, pine cones, rocks, and buckeyes!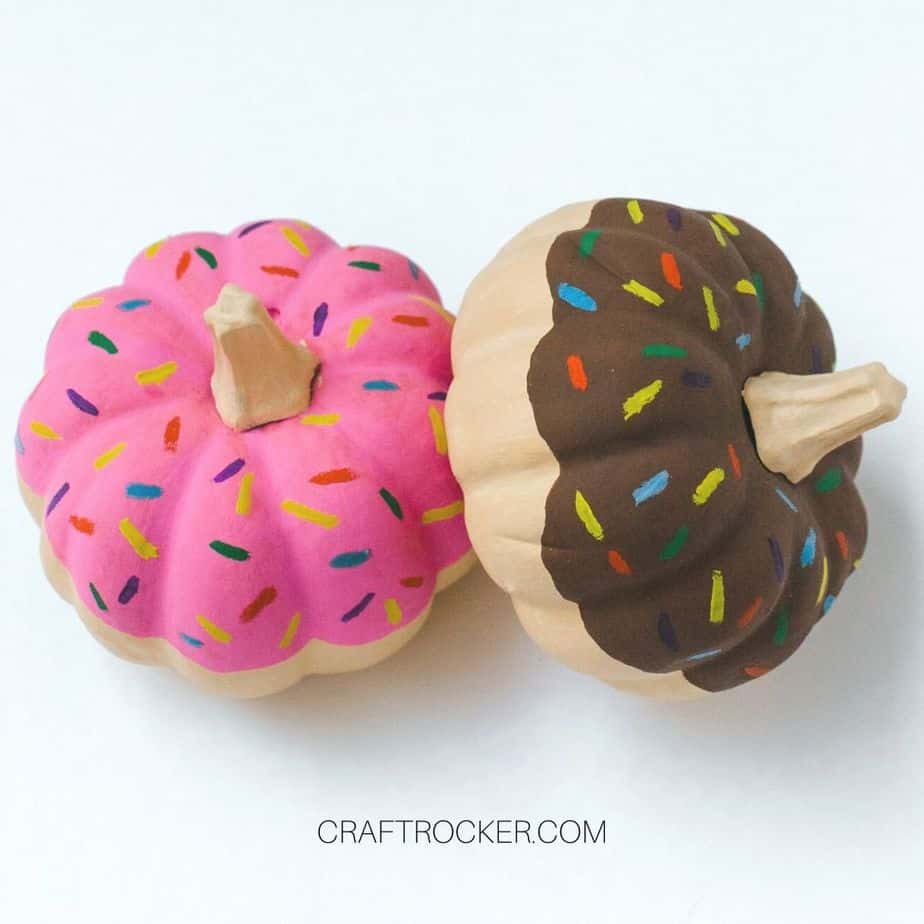 Paint a Pumpkin or Gourd
Create something awesome without all of the mess of carving and paint your pumpkins this year. Bonus points if you go outside of the traditional ideas and make some metallic gold and pink pumpkins!
Make a Pine Cone Craft
After you've gone out on your nature walk and collected some pine cones it's time to use them to create something awesome. There are seriously endless possibilities. A quick search on Google or Pinterest and you'll have more ideas than you can keep up with.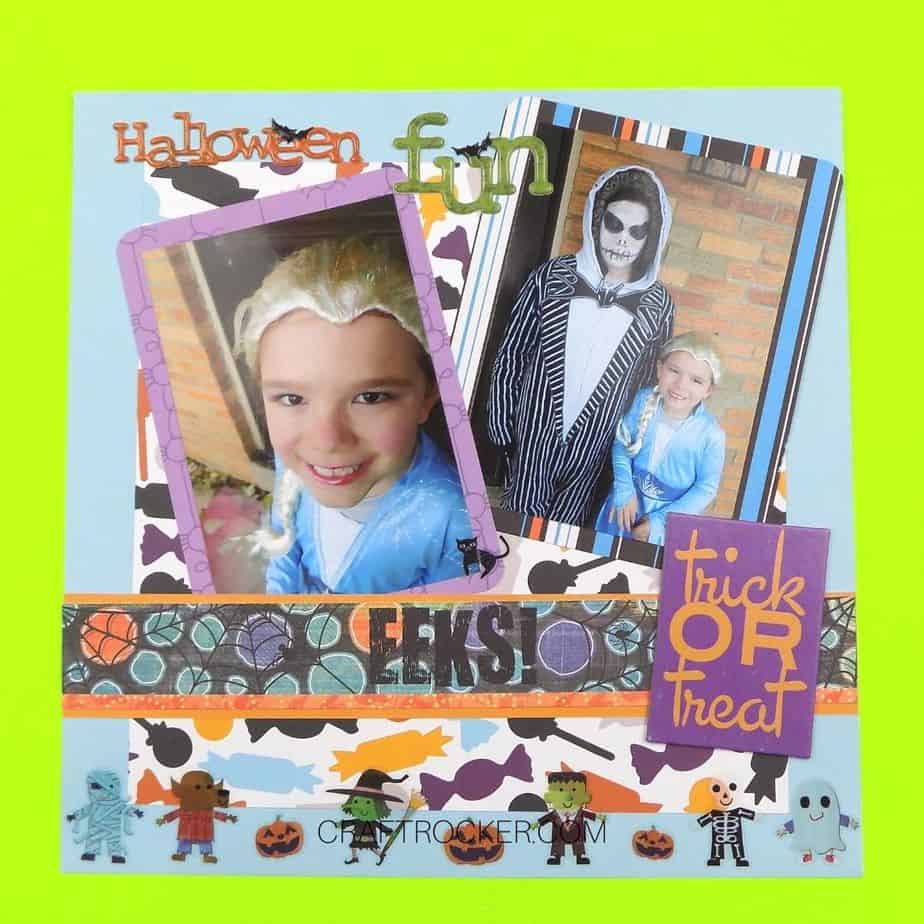 Scrapbook Halloween Pictures
How many of those adorable costume photos are just sitting around in a box with your craft stuff? Finally bust them out and make some awesome scrapbook pages!
Check out these adorable Colorful Candy Scrapbook Pages if you need some inspiration.
Crochet Something
Whether you're a season crocheter or a totally newb, fall is the perfect time to pick up a crochet hook and create something warm and fluffy. Check out this Crochet Twisted Ear Warmer Headband from Just Be Crafty for a fun project that's perfect for the cooler nights.
Create a Fall Banner
Fall banners are an easy project you can knock off your bucket list when you're short on time. You can make one by hand or cut one out on your Cricut and piece it together for a gorgeous mantle this fall.
No fireplace? No worries! Hang it on the wall over your coffee maker or even under your TV for a beautiful and festive piece if décor.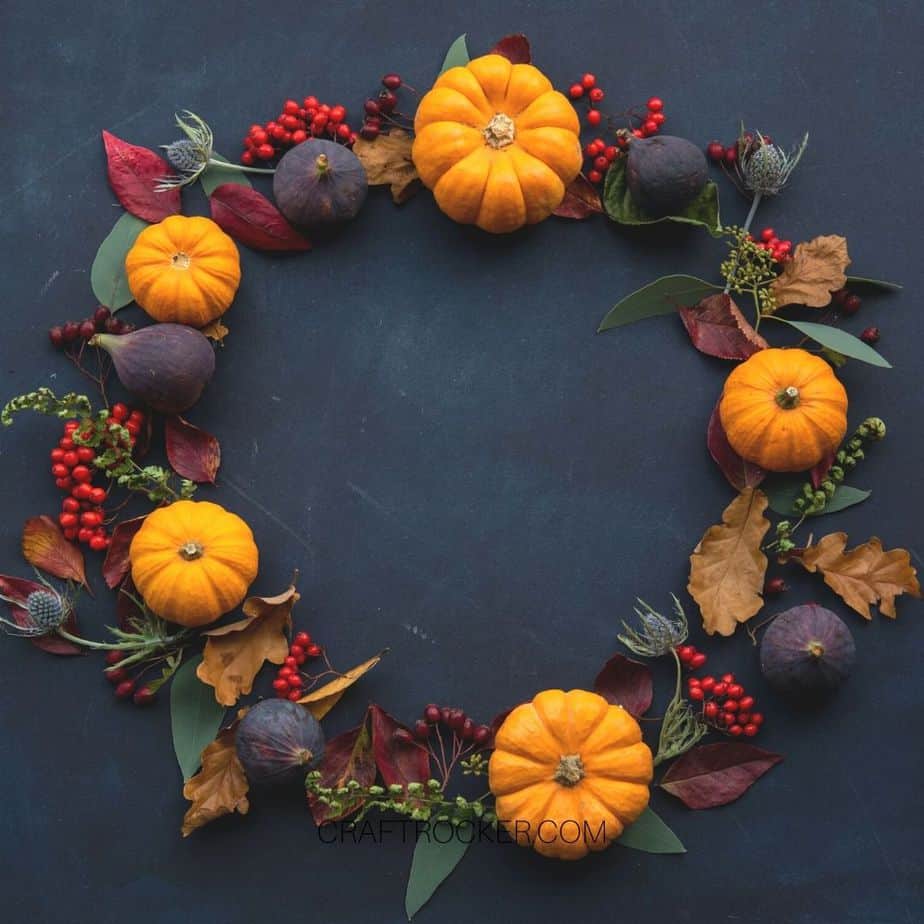 Make a New Wreath
Wreaths are another easy way to update your fall décor for a quick refresh. There are literally thousands of ideas out there from a budget-friendly pizza pan wreath like this Vintage Halloween Pizza Pan Wreath to a fancy floral wreath like this DIY Apple Spice Wreath.
Create a Mug Sweater or a Tea Cozy
In case you don't know, these are basically the same thing. The name pretty much only changes depending on what you like to drink. No matter what you're preference, make sure your cups are dressed to impress (and actually keep that coffee/tea warm for a change) with a cute mug sweater.
Sew Some Hand Warmers
This is another easy craft to whip up for fall. Sew a pair for yourself or have an afternoon craft-a-thon and get a head start on those Christmas presents.
Create "You've Been Booed" Baskets
Surprising neighbors with "You've Been Booed" baskets is especially thoughtful during this time of social distancing but, honestly, wouldn't you love to get a surprise on your porch any year?
Spread the love by creating your own to place on neighbor's porches this season.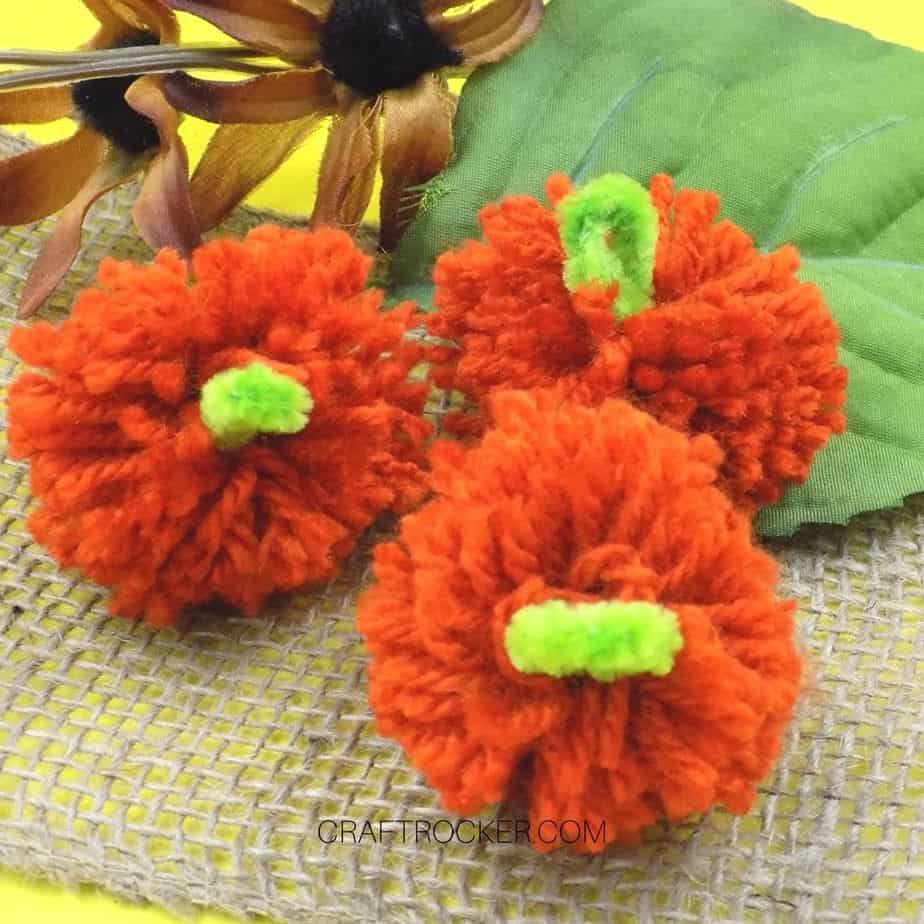 Make Pom Pom Pumpkins
This is all the fall love wrapped up in one simple craft. You have your pumpkins, cozy yarn, and, if you put a little essential oil on the finished pumpkins, delicious scents.
Find out how easy they are to make with this easy Yarn Pumpkins tutorial.
Create a Give Thanks Sign
A "Give Thanks" sign is another versatile project you can make. Add a ribbon hanger and put it on the door or set it on the mantle with some candles for a gorgeous vignette.
Make an Acorn Craft
Hopefully you found a bunch of acorns on your hike outside but even if you didn't, there are a ton of fun acorn crafts you can make. Many don't actually use acorns at all.
Make Leaf Rubbing Art
Remember when you were in school and created those leaf rubbings? Try it again with a grown-up twist and make some gorgeous art to frame for the season.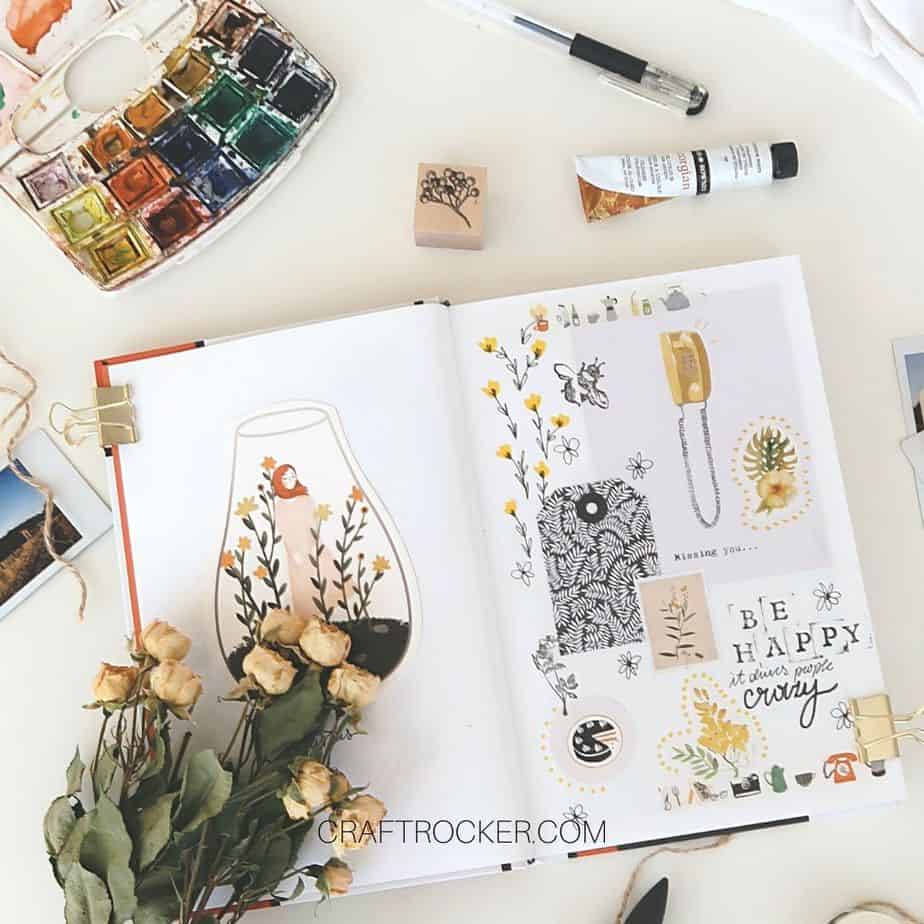 Start a Thankful Journal
Journals don't have to be all words and lined paper. Instead, make a Thankful journal that includes doodles, magazine cutouts, or even turn it into a scrapbook. The possibilities are limited only by your imagination.
Try Arm Knitting
Have you been putting off learning a new skill? If so, try your hand (or arm as it were) at arm knitting. You can create a big chunky blanket, a super cozy scarf, or even a tree skirt!
Make Thanksgiving Cards to Send to Family
Again, social distancing makes it hard to feel connected with friends and family. Go the extra mile this season and make some beautiful handmade Thanksgiving cards to let your family know how much they mean to you.
Create Your Own Luminary
There is something about the flickering light of a candle in a luminary that screams cozy, fall weather. Luckily, with the invention of electric candles, you can pretty much make these out of any material and use them safely.
Create one to snuggle with hubs by after the kids go to bed for a sweet candlelit date night at home.
Make Some New Fall Accessories
Update your fall outfits with some new fall accessories. This can be a fun cat ears headband or simply a new autumn-themed necklace.
Don't forget to make these easy Halloween Clip-On Earrings for the little ones while you're at it.
Paint Fall-Themed Rocks
Even if you can't find pine cones or acorns in your region, you can definitely find some rocks. Pick up some pretty and smooth ones to paint.
This is another great fall bucket list idea to complete with the family, unless you need some mom-time which I totally get.
Sew a Fall Stuffie
Little felt stuffies are a great beginner sewing project so no worries if you have zero experience. Find a pattern you like and make an adorable friend to squeeze during horror movie marathons.
Mod Podge Something
Another limitless project idea is to Mod Podge something. You can take pretty fall napkins and create a pretty new serving tray or make one of those decoupage leaf bowls.
Seriously, there are so many crafts you can make that are perfect for fall.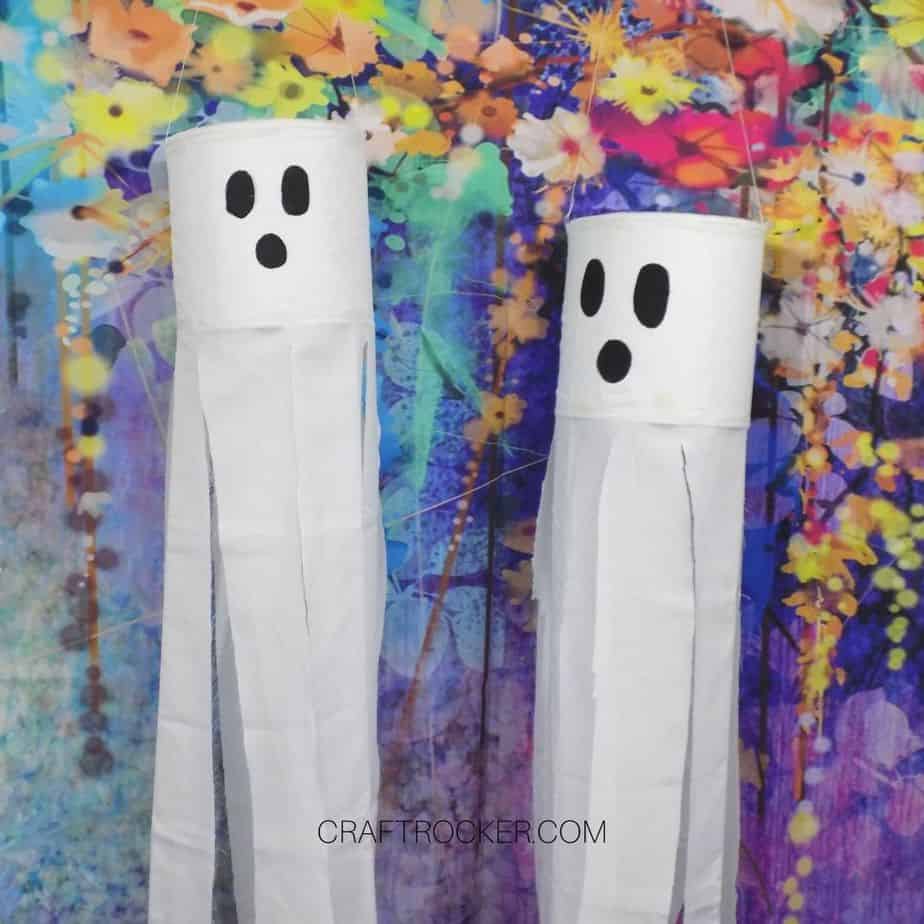 Make Some Porch Decorations
Decorating your porch is an easy way to get your home ready for the holidays. You can tie some corn stalks to your pillars for Thanksgiving or make these awesome Hanging Ghosts for Halloween.
Again, do what makes you happy and helps you get in the spirit.
Create a Cozy Blanket
This can totally be your arm knitting project but you can also make a braided blanket to snuggle under during those Netflix marathons.
Order Some New Craft Supplies
After you've done all of that creating, the last item on a fall bucket list for crafters is, of course, to stock up on more craft supplies. Go on momma, you've earned it!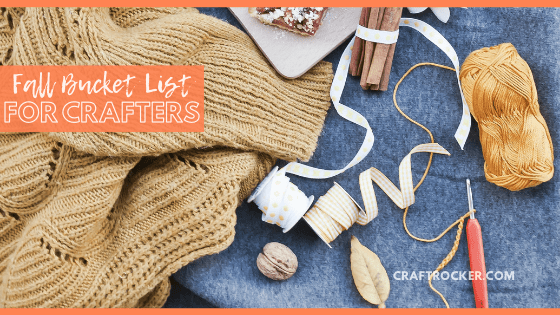 Feel free to put some or all of these fall bucket list for crafters ideas on your list this year.
Did I leave any out? What other projects and ideas would you add to this list? I'd love to hear in the comments!
Don't Forget to Pin It!