This motivational workout tank Cricut craft is a must if losing the quarantine weight is on your resolution list for New Year's. It's so easy to make and I always find new (comfortable) workout clothes are far more likely to motivate me than a baggy t-shirt and sweats.
Affiliate links may be used in this post. Ordering a product through these links may result in a commission at no extra cost to you. Read the full disclosure here.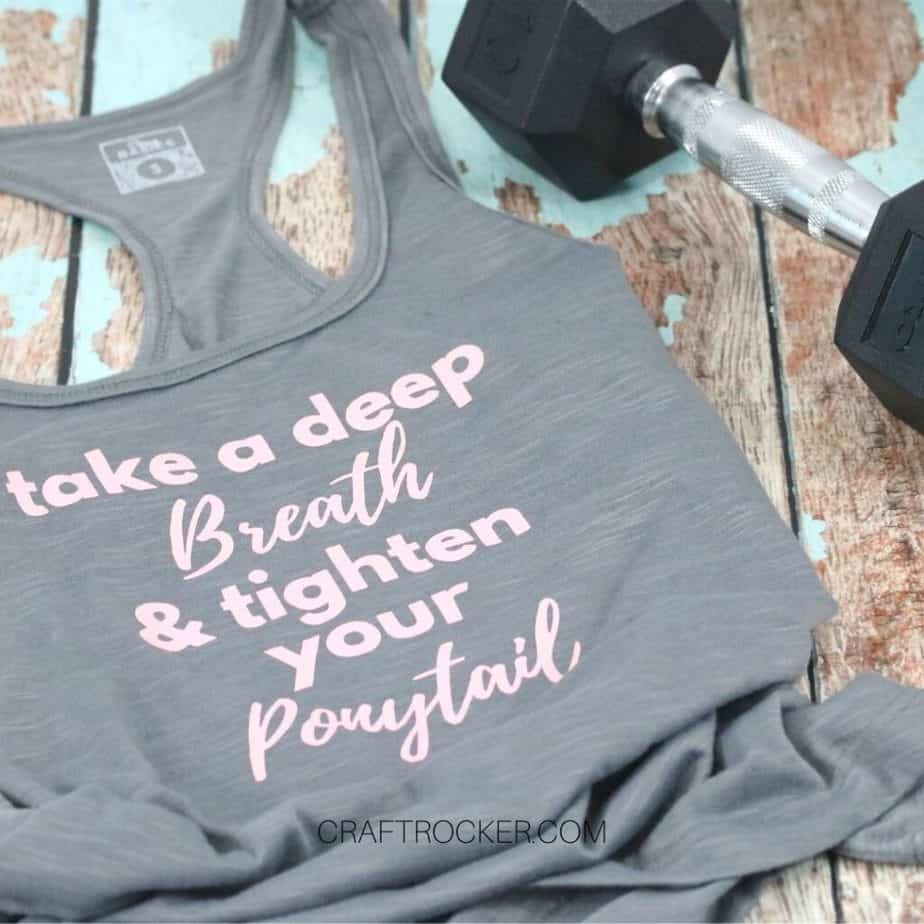 Jump to What You Want


You guys, 2020 has been rough on my fitness. Let me tell you.
Too much ordering food, to little being active… basically I became a hermit trapped inside my house 24/7 with tiny monsters that act just like me. It's fun times.
Luckily, everyday is a second chance to turn it around. More importantly, hubs is also trying to lose weight in the new year and my competitive butt must lose more than him.
This workout tank Cricut craft is an awesome motivator to reach your goals and look super cute doing it!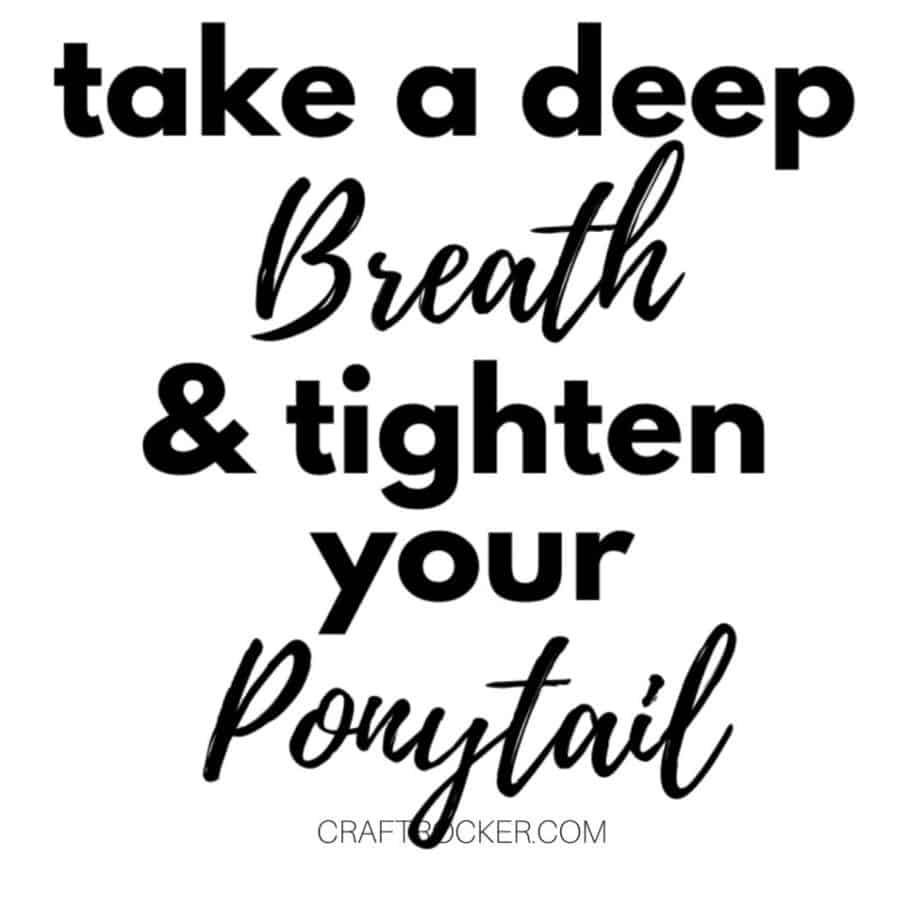 Motivational Workout Tank Materials
Cricut Cutting Machine (This bundle has everything you need to start)

Racer Back Tank Top

Heat Transfer Vinyl in Color of Your Choice

Weeding Tool

Scissors

Light Grip Cutting Mat (the blue one)

Cricut EasyPress Mat or Ironing Board
Step 1
First, open a new project in Cricut Design Space. Then click on the "upload" button on the left and click on the "image" option on the left of the next screen.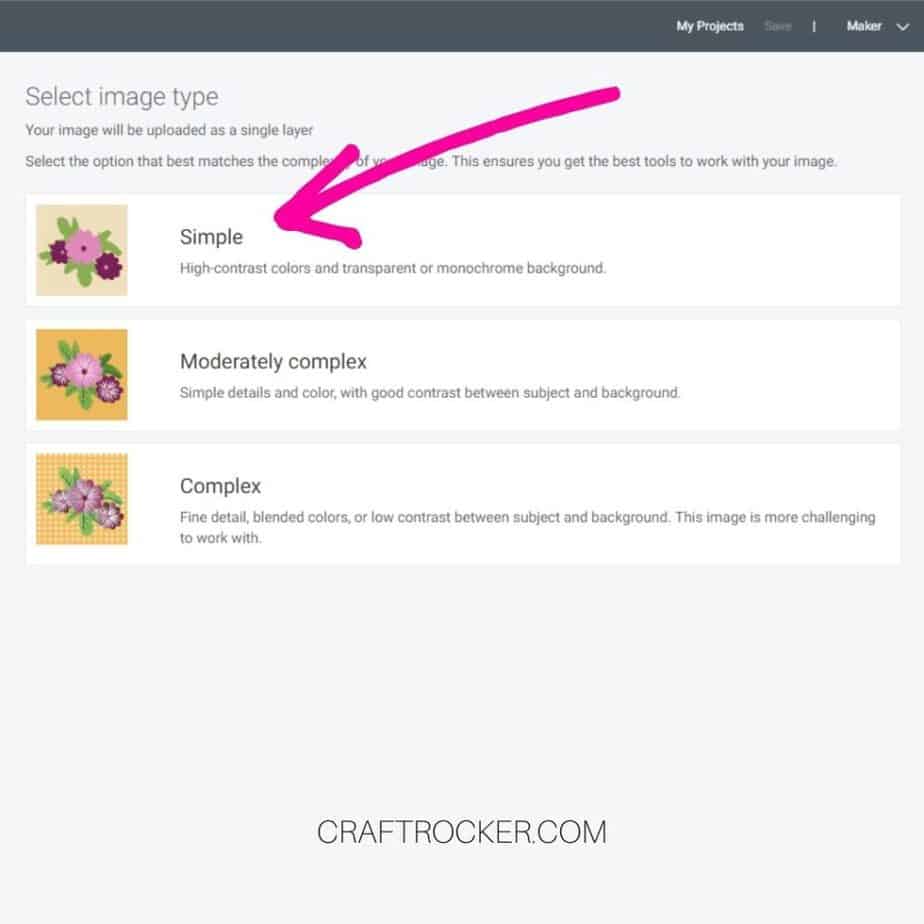 Step 2
On the next screen, select "simple image". Then, cut out the white in and around the letters until only the saying is left.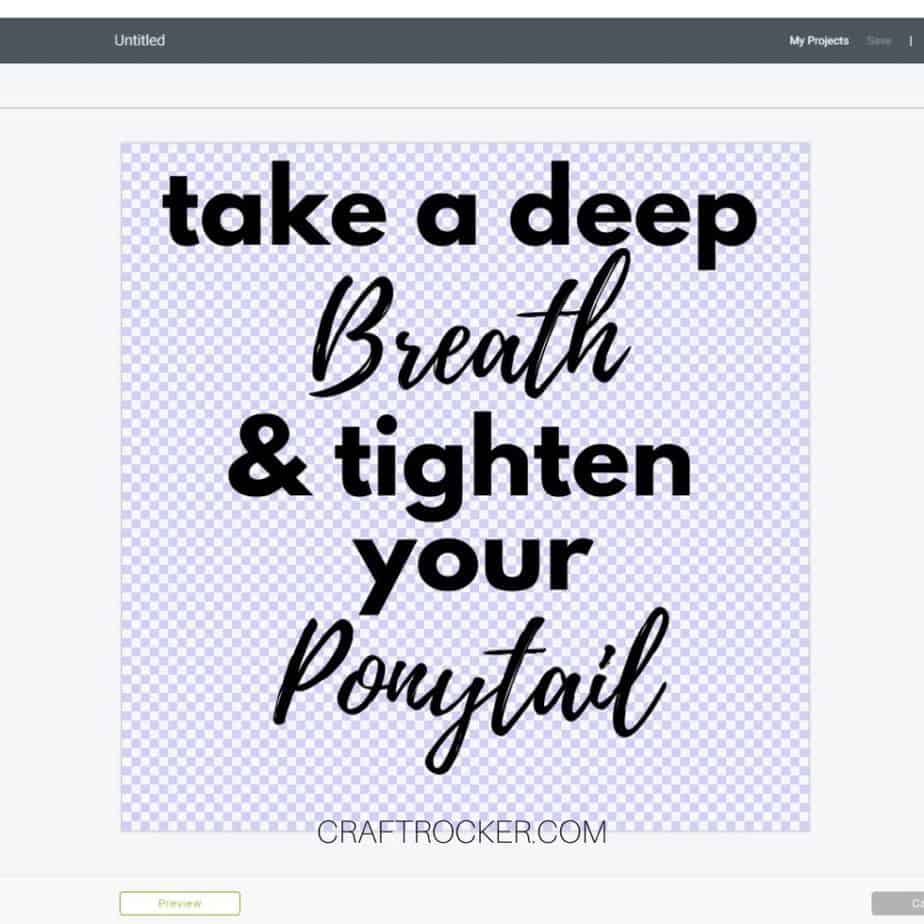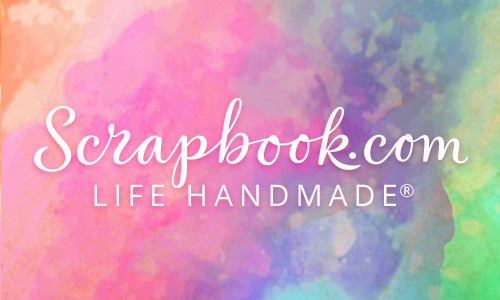 To do this, simply click on the white areas that you want to remove. Don't worry about the super tiny sections in the brush font letters.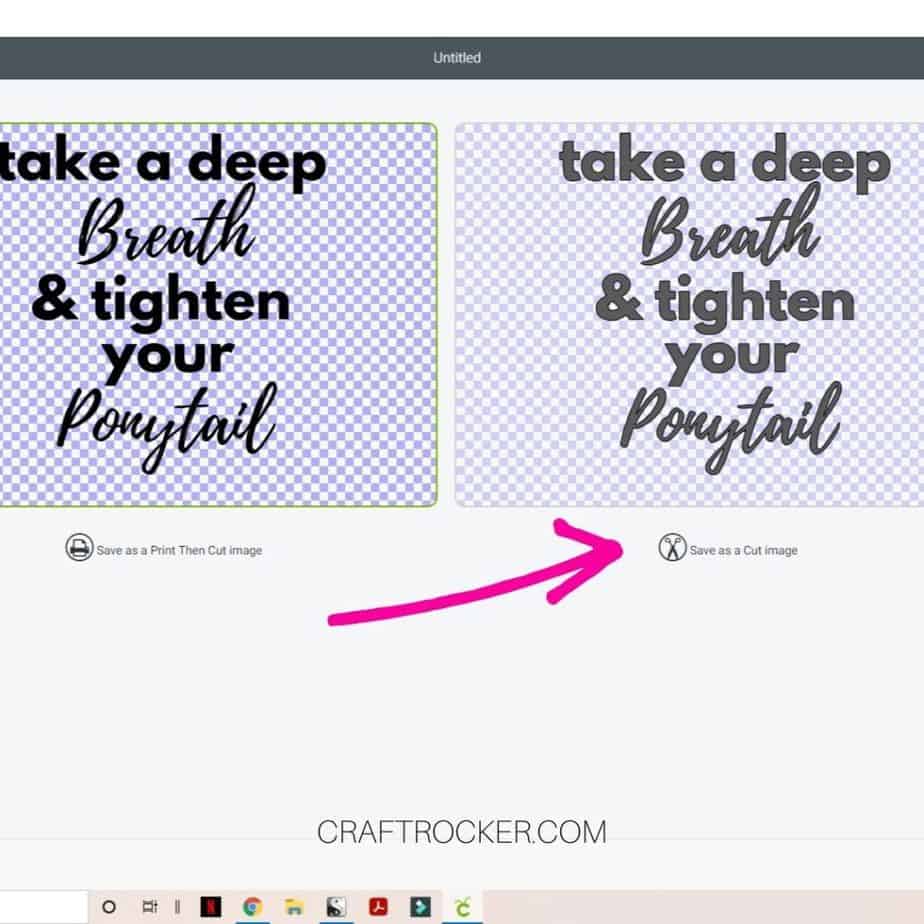 Step 3
Finally, save your file as a cut only image on the right (not the print and cut option on the left).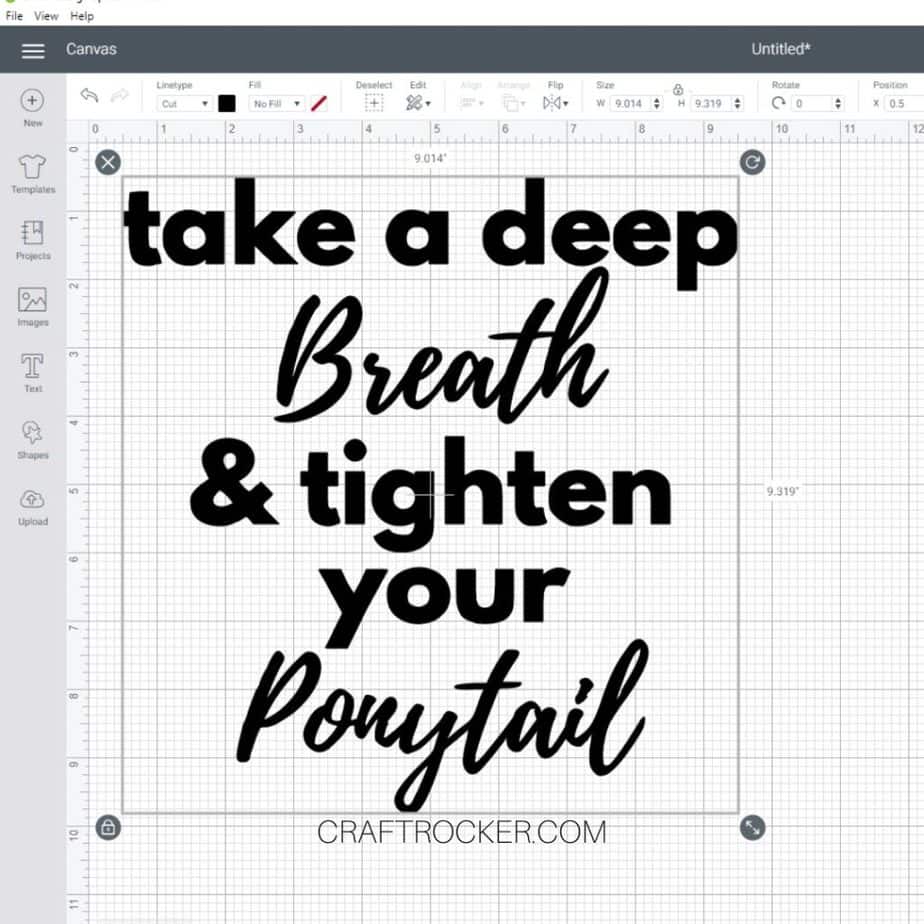 Step 4
Next, measure your tank top and see how large you'd like your image.
For this racer back, I used 7 inches wide by 6 inches in height.
Step 5
Once your design is the correct size you need, click the "make it" button. Be sure you click "mirror image" on this section of the guide before you continue.
Step 6
Next, mark your vinyl with the appropriate measurements (what you need for your cut file above) and cut out your square. Then place the shiny side of the vinyl down on your cutting mat and load it into the machine.
Step 7
Press go and wait for the cut to begin.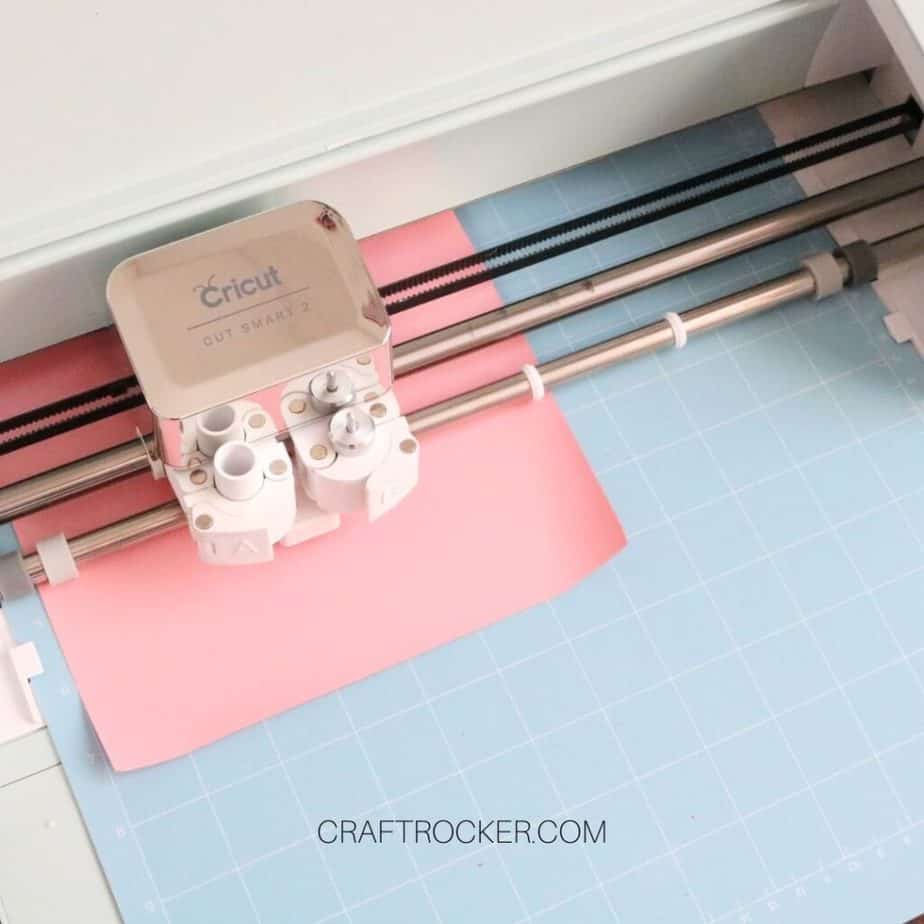 Step 8
While the machine is cutting, pre-heat your heat press. To do this, first look up the appropriate temperature on the heat guide for your tank top material.
This shirt was the polyester and vinyl everyday, so the heat press was set to 330 degrees.
Step 9
After your cut is finished, unload your mat and gently peel the excess vinyl away leaving only the letters.
Be sure to do this slowly so you maintain the shape of the letters.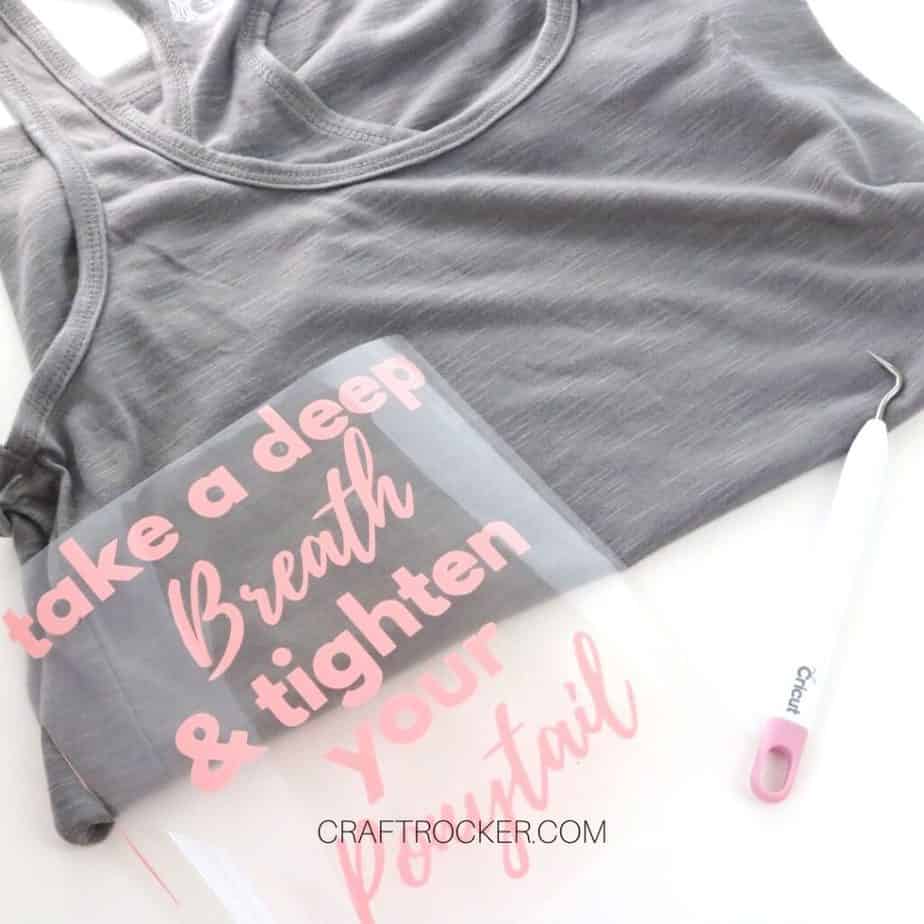 Step 10
Next, use your weeding tool to remove the inside of the letters like "e".
Step 11
Once your design is fully weeded, pre-heat the tank top by laying it flat on the heating pad. Then set the time of the press to 5 seconds.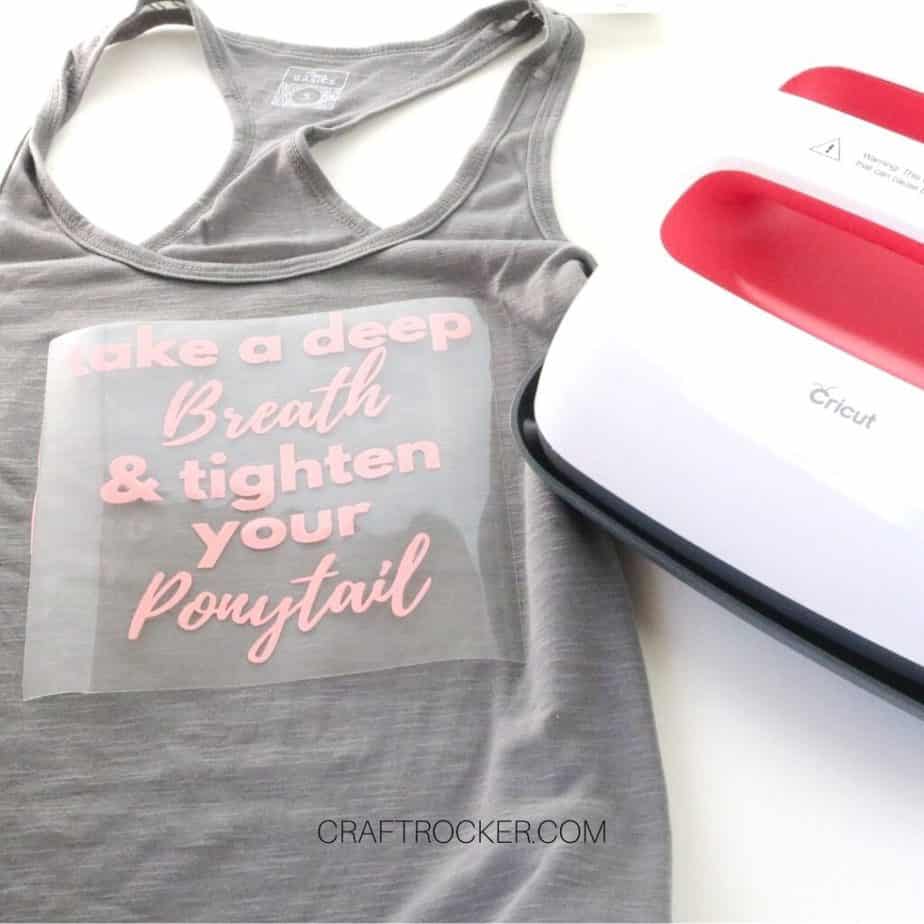 Step 12
Then, place your vinyl design face down on the shirt taking time to make sure it's centered and even.
Step 13
Now set the heat press time to 30s and place your heat press on top of your vinyl. Lightly press the heat press into the shirt and start the timer.
Step 14
After thirty seconds, flip the shirt and set the press timer to 15 seconds. Use your heat press on the back of the shirt for 15 seconds.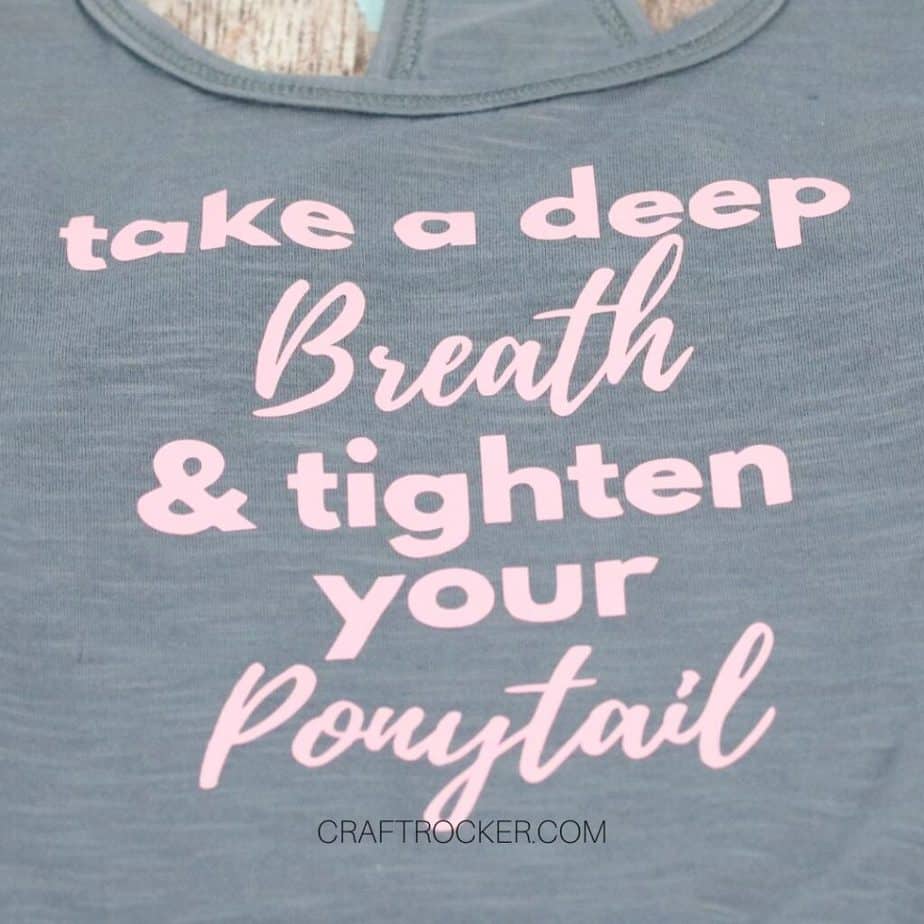 Step 15
Let the vinyl design and tank top cool fully. Then very carefully pull the vinyl off of the shirt.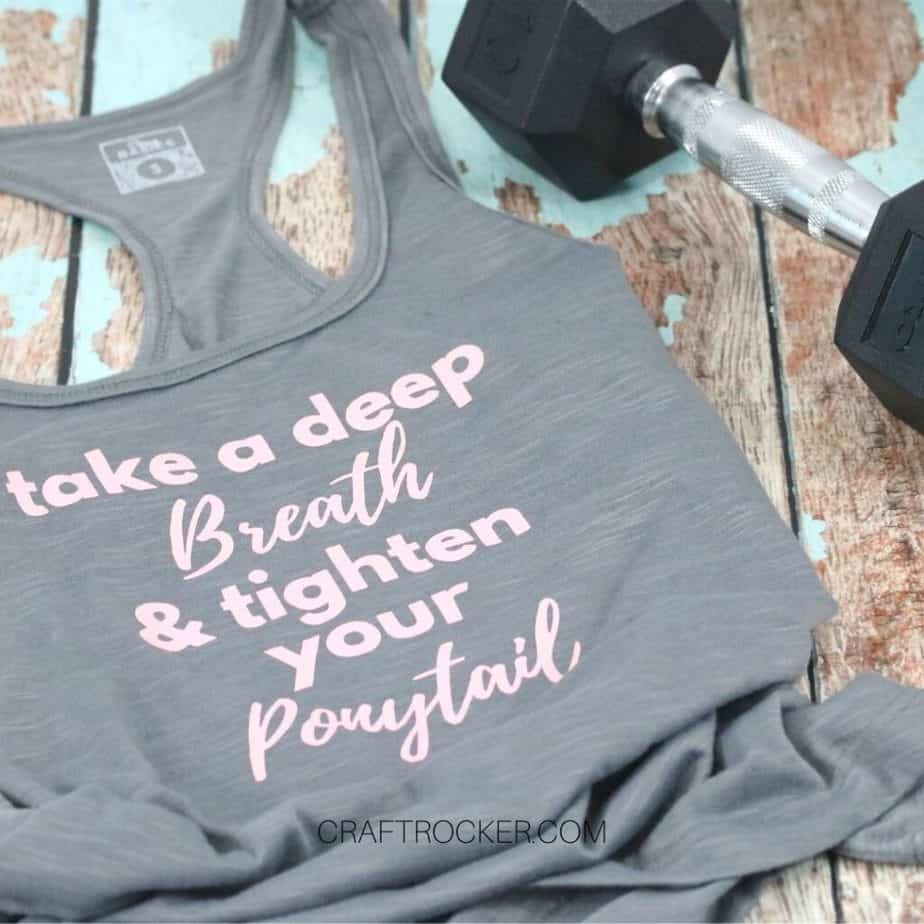 Workout Tank Cricut Craft FAQ's
Does the file have to be an SVG for Design Space?
Nope! Luckily, Cricut Design Space has an awesome feature that lets you remove the background in uploaded .png and .jpeg files. It makes it super easy to create your own awesome designs.
Can I use any kind of vinyl?
You need to use iron-on vinyl or HTV for this project. Other vinyl won't stay on your shirt. With that being said, you can absolutely use any pattern and/or color of iron-on vinyl. I have some Hello Kitty iron-on vinyl that I'm itching to make a fun shirt with.
How do I download the saying file?
Click on the link in the in the materials list above. Then click on the download button in the top, right-hand corner of the web page.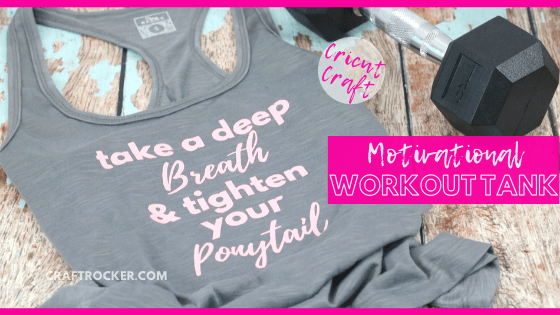 Get ready to rock your New Year's resolution with this motivational workout tank!
Now you don't have to feel like you're in your PJ's when it's time to workout. You'll have a dedicated tank to help motivate you to move that booty.
Don't Forget to Pin It!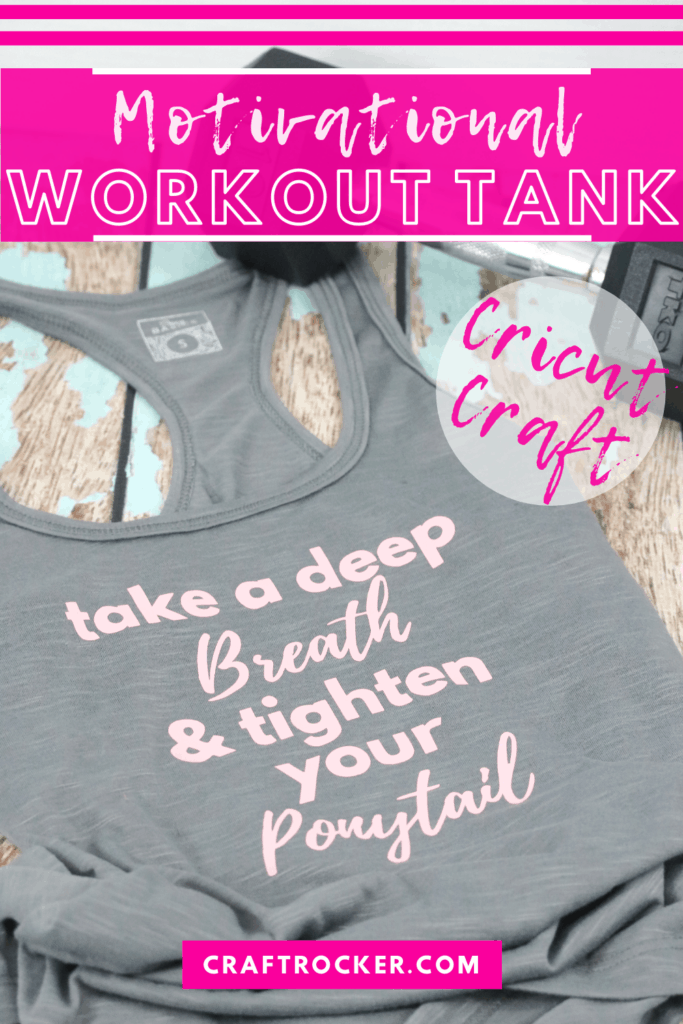 Want more Cricut fun? Check these out!
Hot Mess Canvas – What is it and How to Make One