Ready to make your own awesome decals but don't know what vinyl to use? Here are 3 of the best vinyl for car decals to help you make the right choice.
Affiliate links may be used in this post. Ordering a product through these links may result in a commission at no extra cost to you. Read the full disclosure here.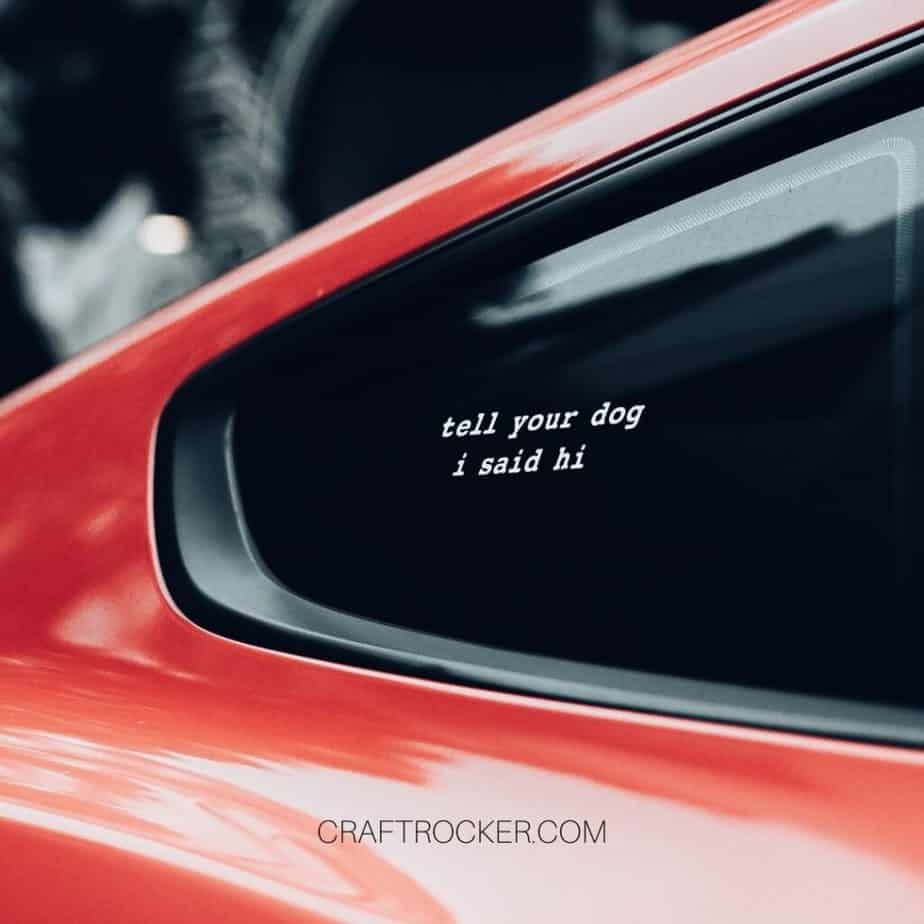 Jump to What You Want





It's easy to think that you want to use removable vinyl for car decals because you don't want to damage your car.
What you need to keep in mind though is that your car decals need to stand up to the elements like rain, snow, and sunshine (you don't want it to fade).
I live in the Midwest and sometimes we get all of the elements in one day! That's why using a permanent vinyl that stands up to the elements is so important.
Luckily, I've done the research for you to find the best vinyl to use for car decals. See all of the pros and cons below.
This is the number one recommended vinyl for making your car decals. That's because of the many pros for this particular vinyl.
Pros:
It comes in larger sizes so you aren't limited to a 12 inch x 24 inch or 12×12 inch sheet of vinyl.

Oracal 651 Vinyl is very durable. It's heavier making it very resistant to scratches and scuffs.

This vinyl is also water resistant which is a big plus for standing up to the elements on your car.

According to the manufacturer, this vinyl also lasts 1 to 5 years which is great!
Cons:
This can't be used for vehicle wraps if that is more what you're looking for. If you want to make that, go with Oracal 751 vinyl instead.

It is best for flat surfaces (your windows count as a flat surface).
This vinyl is awesome if you aren't making a large decal for your car and I would say it's pretty on par with Oracal. This is a pressure sensitive vinyl and, my favorite part, it totally comes in a glow in the dark version which I'm a sucker for.
Pros:
This vinyl is durable for outdoor use and it stands up to the elements making it great for use on your car.

Siser Easy PSV also lasts 3 to 5 years which is perfect for displaying on your car.
Cons:
Some users have complained that the backing is difficult to remove but with the proper tools (listed below) it should be okay.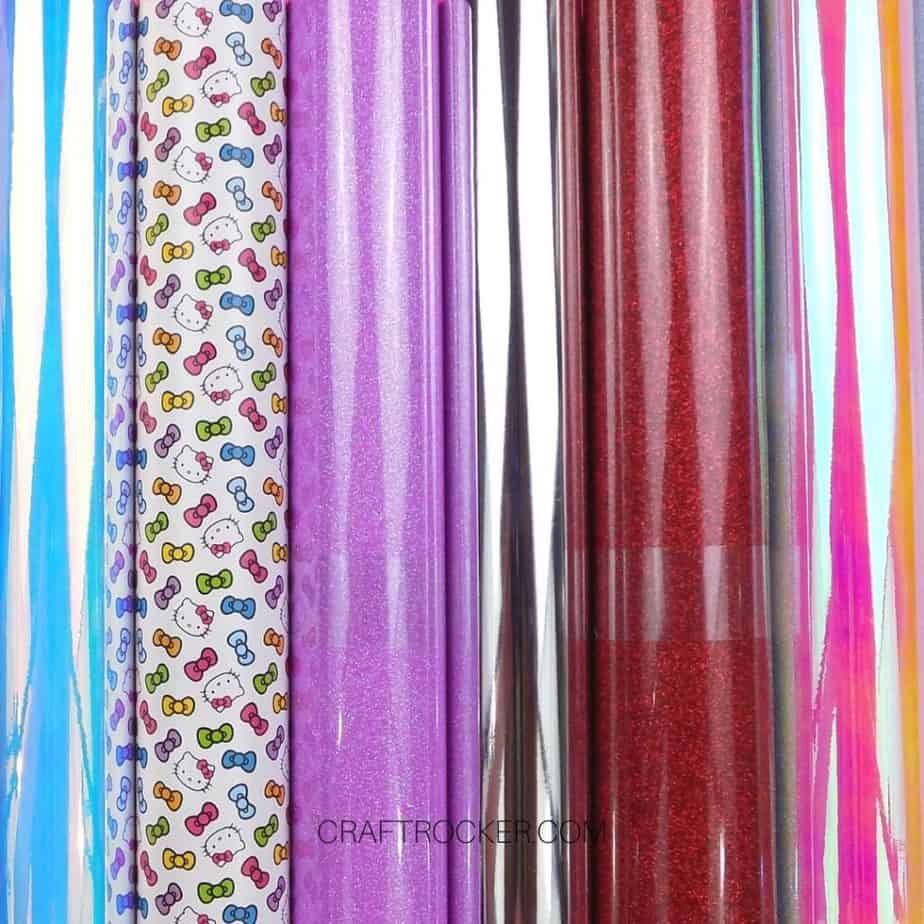 My favorite thing about Cricut vinyl is that I already have so much of it on hand and the same probably goes for you. Another great thing if you're into pretty stuff like me is that it comes in glittery and holographic versions. Score!
Pros:
This vinyl has the best selection of colors and styles. You can even find patterns like Hello Kitty and Star Wars if that's what you're into.

Cricut permanent/premium vinyl is water resistant and UV resistant which is perfect for car decals.

It's very easy to weed, especially if you're familiar with using it already.
Cons:
It doesn't last as long as the above types of vinyls. The life is only up to 3 years so that's something to keep in mind. Of course, that's not a problem if you want to switch it up on your vehicle from time to time.

The rolls aren't long, typically only up to 48".
Best Vinyl for Car Decals FAQ's
Can you use Cricut vinyl for car decals?
You can absolutely use Cricut vinyl for car decals as long as you make sure that you are using the permanent vinyl.
Do I need to clean my car before applying my decal?
Yes! Your car gets dust, dirt, and all manner of other gunk on it. I recommend not only cleaning the area you want to apply your decal to but also swabbing the area with rubbing alcohol as well.
Can you use permanent vinyl for car decals?
Permanent vinyl is the vinyl you should use for car decals. They can take a beating from the elements on your vehicle so you want something durable.
Can you use removable vinyl for car decals?
While you can use removable vinyl for car decals it isn't going to last long. This is ideal if you only need the decals for a parade or another single use event like a wedding. Anything that you want to display for a long duration should be made with permanent vinyl.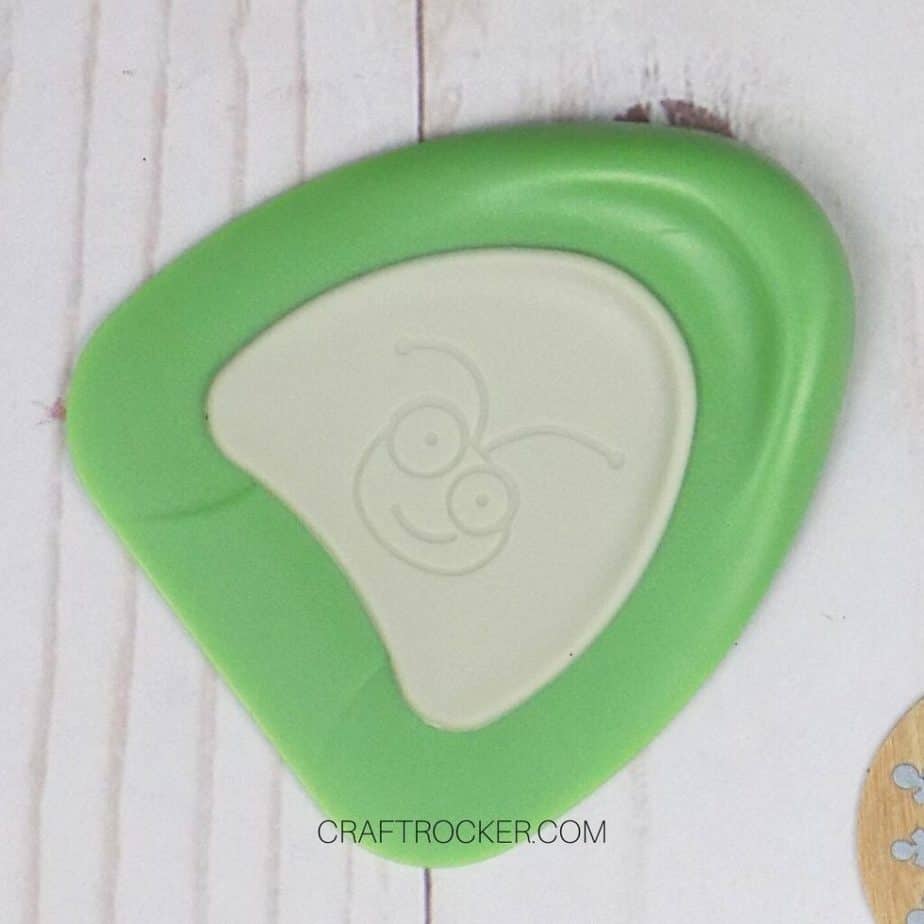 Other Tools You Need to Apply Decals
Once you have the perfect vinyl for your car decals there are a few more tools that you need to successfully apply them to your car.
First is a cutting machine. You can try to hand cut your designs if you'd like but a cutting machine makes it so much easier. I love my Cricut Maker because of the variety of materials it works with. If you want a versatile and powerful crafting machine it is definitely the way to go.

You also need a weeding tool. This makes the entire process of cleaning your design easy and any crafter who has worked with vinyl before will tell you how amazing this little tool is.

Next you need transfer tape to place your decal on your car. This is especially important for detailed designs and designs you want to layer.

Lastly, I recommend having a brayer to transfer the design to your car. It is the perfect tool for firmly pressing your decal on without damaging the decal or your vehicle.

You can also use a scraper but if you do, I recommend caution so that you don't hurt your window.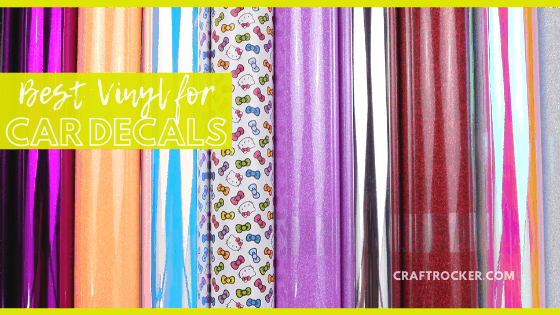 Now that you know the best vinyl for car decals it should come as no surprise that I'm currently working on how to make them with a Cricut. Be sure to come back and check that out later this month!
Don't Forget to Pin It!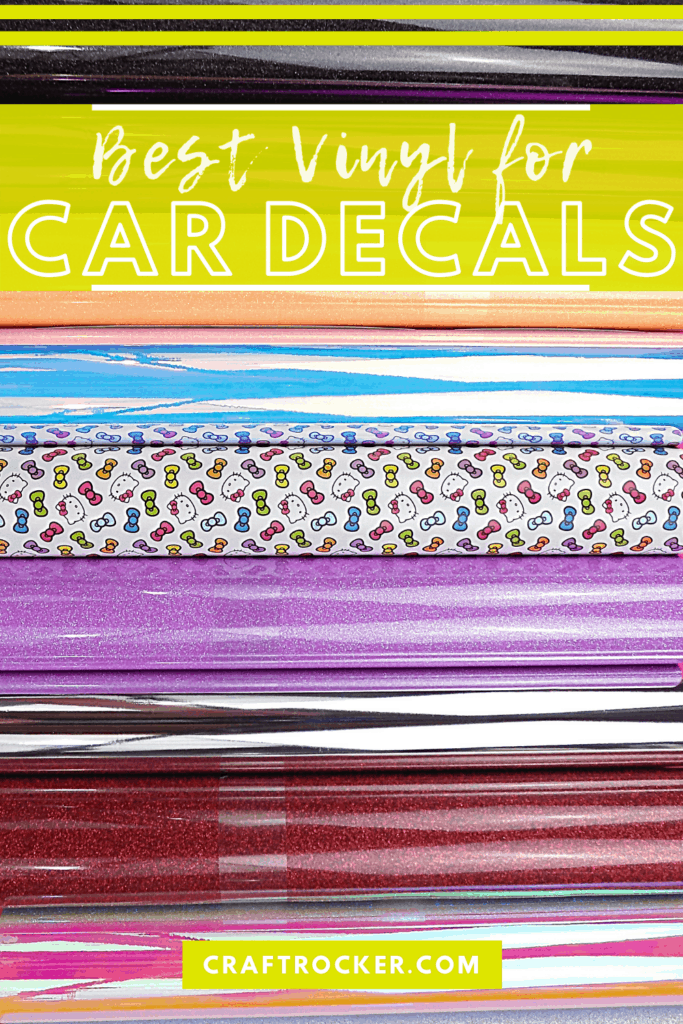 More Tips to Find What You Need:
Where to Buy Craft Blanks for Your Projects