Get your home ready for fall on a budget with these dollar store fall decor DIY projects!
Affiliate links may be used in this post. Ordering a product through these links may result in a commission at no extra cost to you. Read the full disclosure here.
Jump to What You Want


Admittedly, fall decorating falls into 2 camps for me. The first half is all about Halloween and I even start decorating in September for it. The second half, however, is my about the falling leaves and pretty pumpkins
When you're trying to decorate for 2 distinct looks in a short time, especially while saving for Christmas right around the corner, obviously you ask, "How can I decorate for fall cheap?"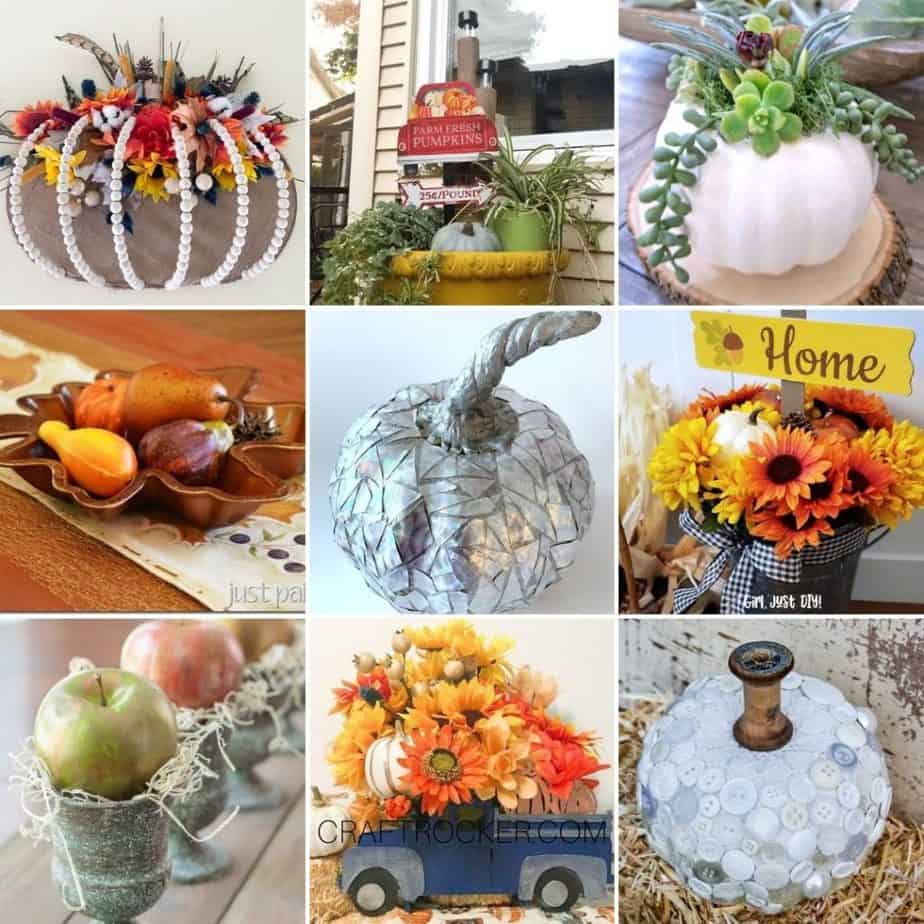 That's why I love Dollar Tree fall decor! It's the perfect budget-friendly way to give your home a seasonal spruce.
In addition, there's no lack of creative DIY projects that you can make. Raise your hand if you're all about the crafty lifestyle!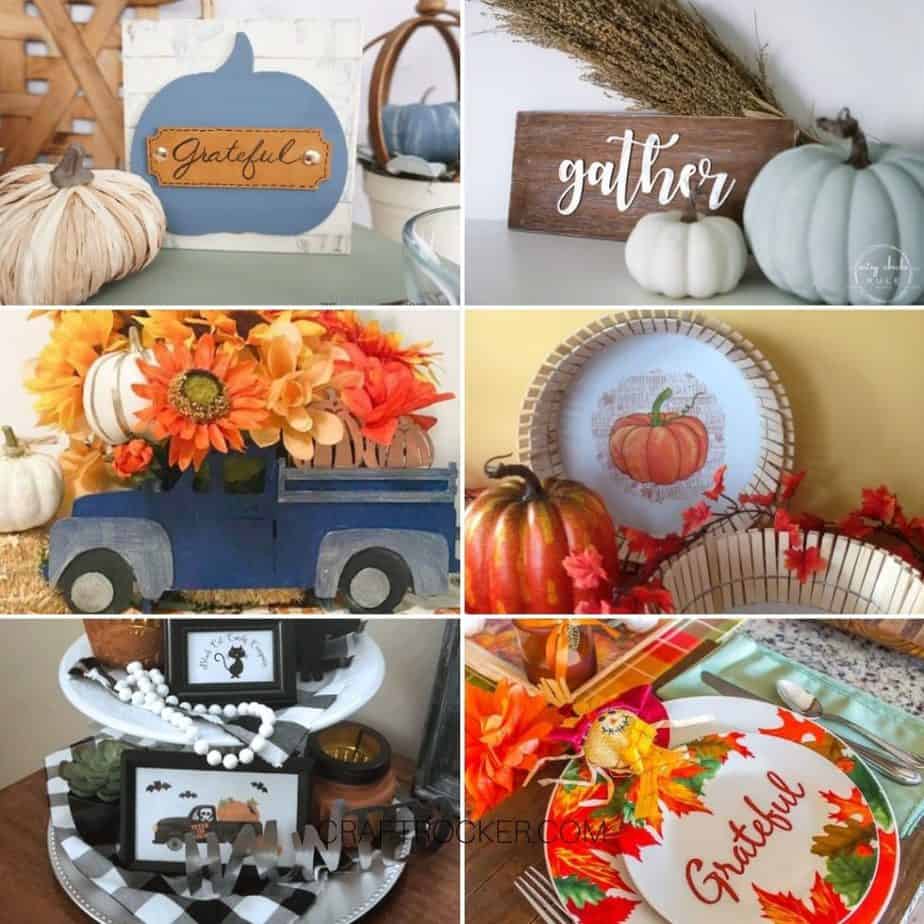 Fall Table and Mantle Decor Ideas
Take care of your inside decorations with these awesome DIY ideas! From vignettes to table settings, these ideas have you covered.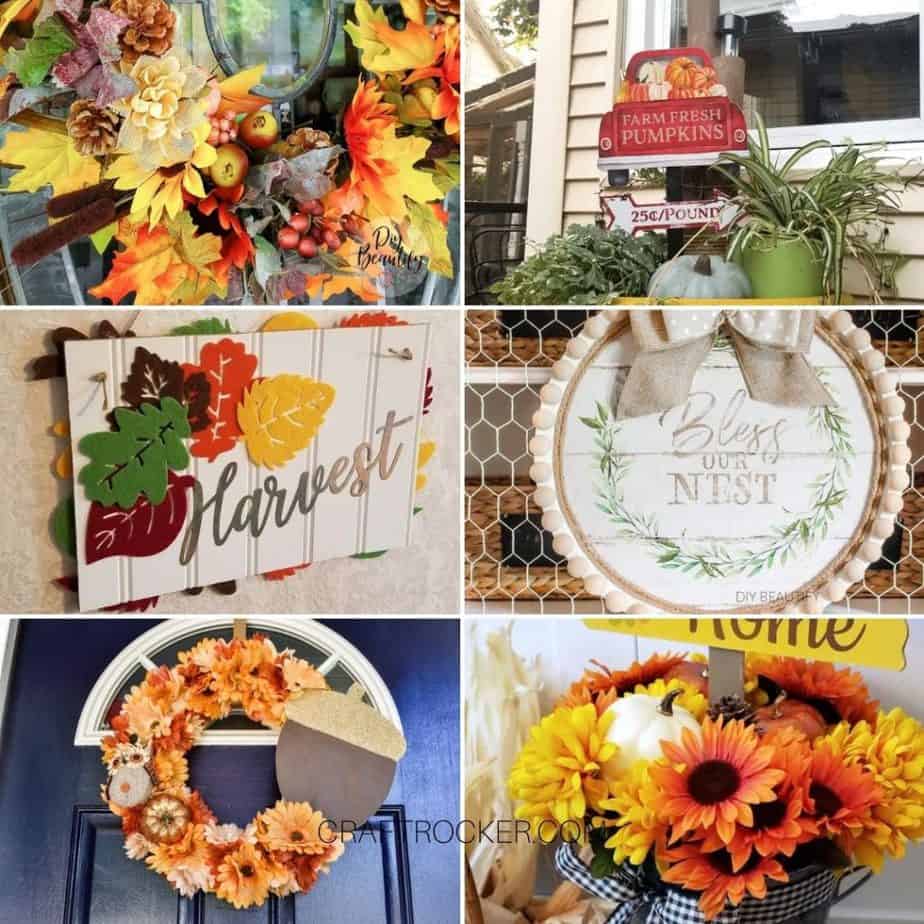 DIY Fall Wreaths and Outdoor Decor
No fall decor is complete without some outdoor decor for your porch and door. These ideas are perfect getting that gorgeous fall style outside the house on a budget.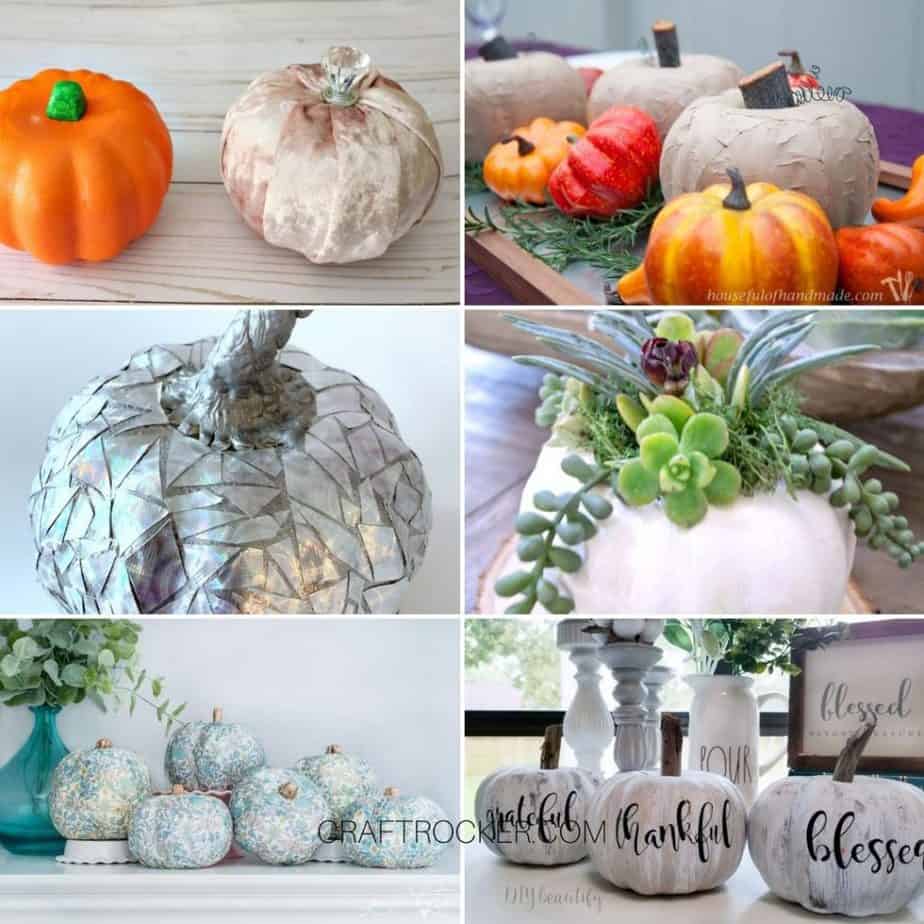 Pumpkin Crafts
Last, but certainly not least, you have to have the pumpkins. No matter what your decorating style, these fantastic projects have a little something for everyone.
Must-Have Basic Tools for DIY Fall Decor
Before you jump into your projects, there a few basic tools you'll need. There is nothing more frustrating than going to make a project and realizing you're missing something. This happens to me with glue a lot! So stock up now to be ready to create later.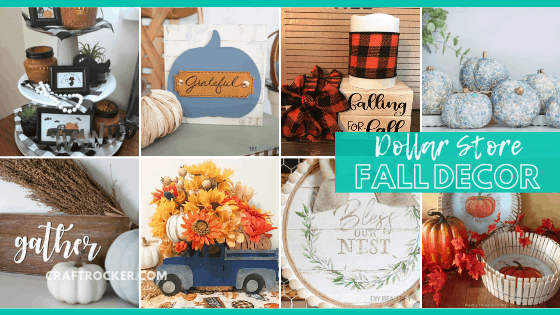 You can totally get the house ready for autumn on budget with these dollar store fall decor ideas. They are the perfect cheap fall decoration to take you through season without breaking the bank!
Don't Forget to Pin It!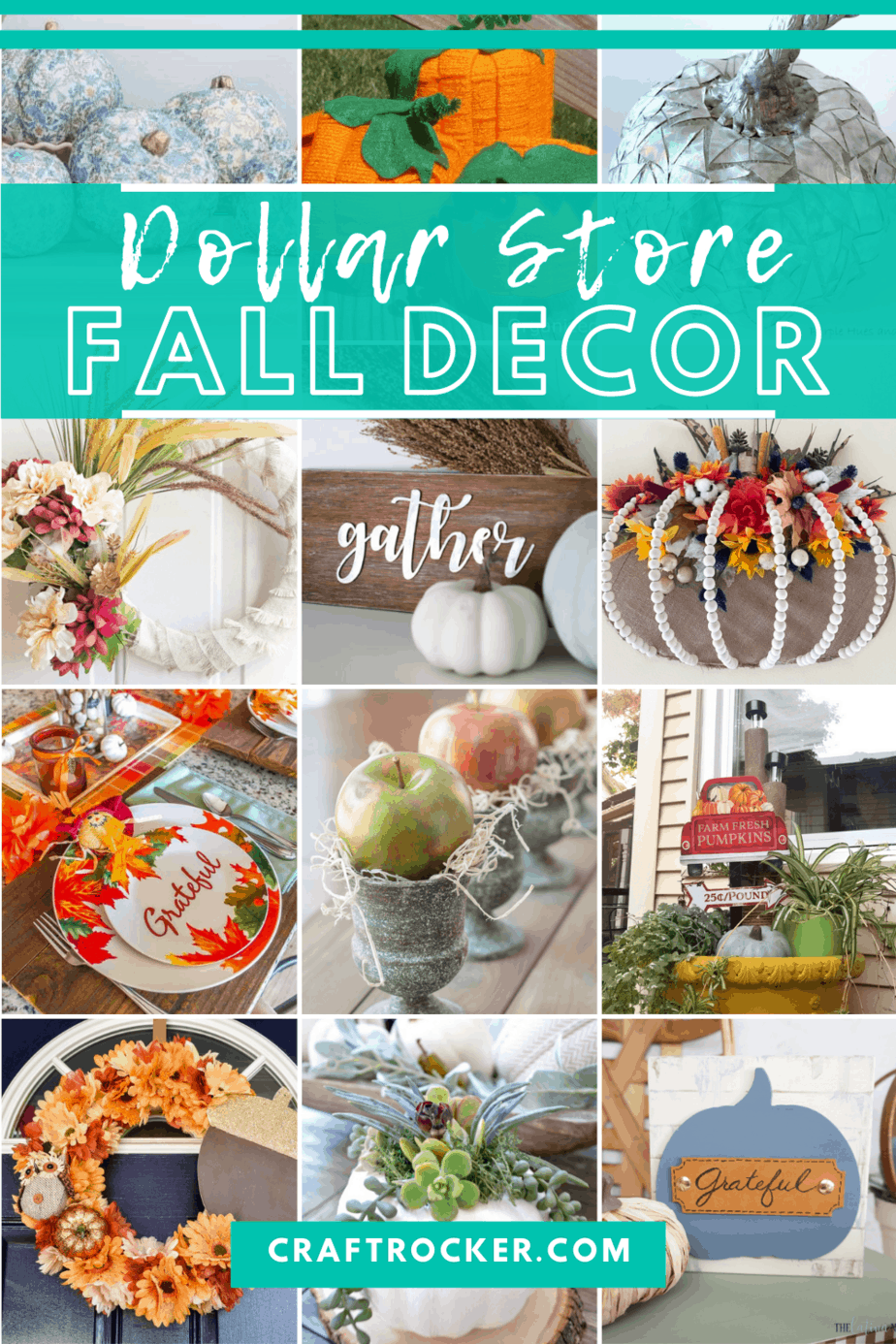 If you love decorating with DIY projects using Dollar Tree supplies, then you'll love these Halloween projects too!