Some scrapbooking terms can be confusing for beginners. Bookmark this glossary for an easy reference sheet any time you need.
Affiliate links may be used in this post. Ordering a product through these links may result in a commission at no extra cost to you. Read the full disclosure here.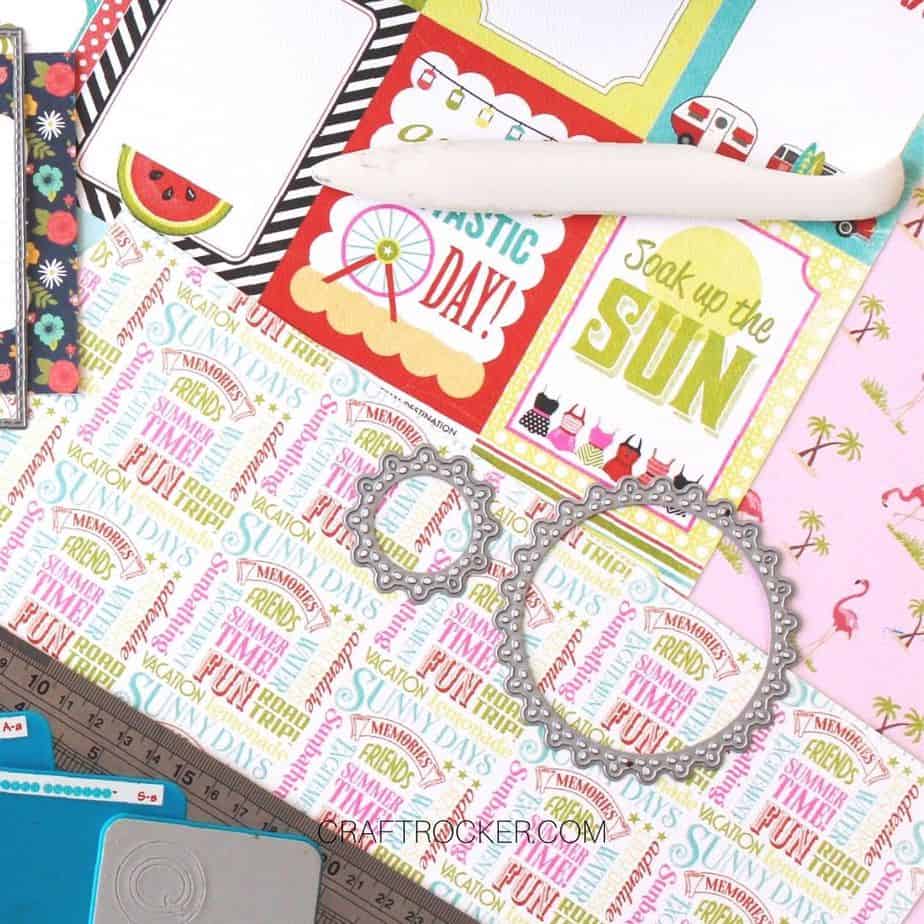 It's easy to forget about all of the jargon that was confusing when you first started a hobby once you've been enjoying it for years.
There are so many that I had no clue about when I started. After 20 years, I don't bat an eye at them and frequently use them when discussing scrapbooking.
It would have been nice to have this glossary of terms when starting out which is why I wanted to share it with you. Don't hesitate to reach out if there are any terms not on here that you think should be included. I will update the post asap to add them.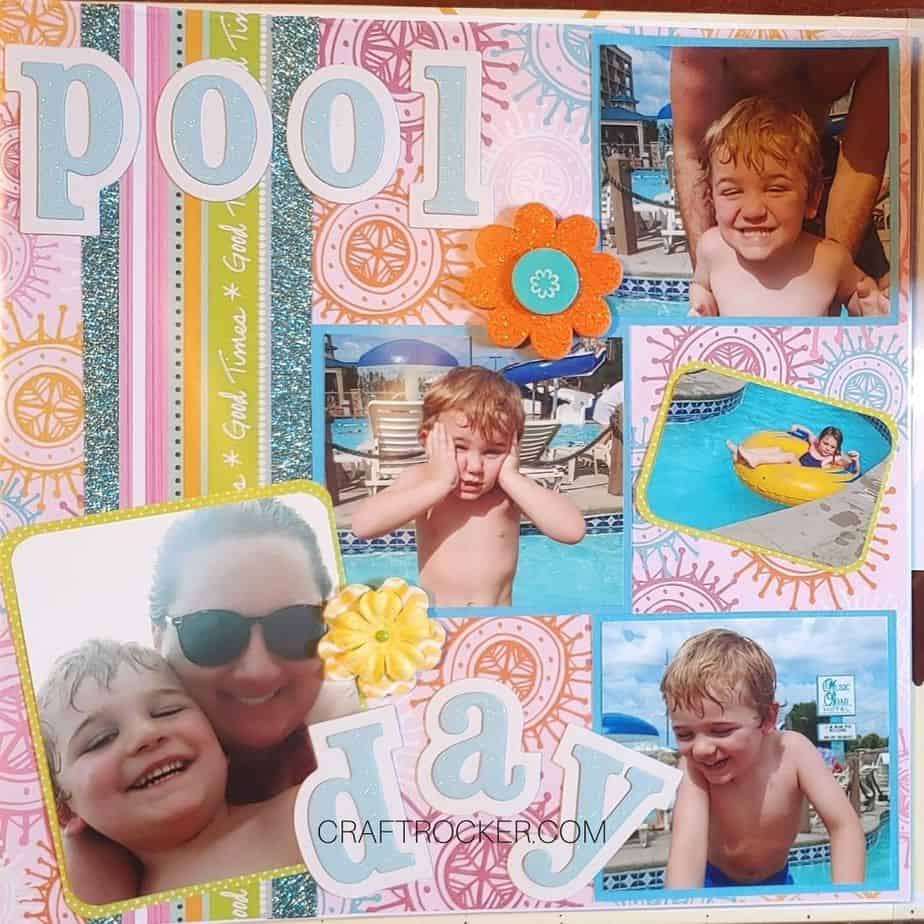 Glossary of Scrapbook Terms
Acid Free
Acid free refers to papers and adhesives that do not contain acid. The reason this is important is because acidic products can damage your photos and mementos over time.
Brads
Brads are an embellishment that is easy to use, even for beginners. Push them through the paper or medium that you want them displayed on, fold down the prongs, and done!
These come in so many different designs now that you're sure to find the perfect one for your project.
Crop
A crop is an event for scrapbooking. Typically, you pay a fee and bring your supplies to scrapbook at a designated location.
Crops are a great way to meet other scrabookers and also see other styles and techniques.
Cropping
Cropping does not refer to going to a crop (although I could totally get behind that term). Instead, this refers to cutting down your photos and papers to a smaller size.
Most often, you want to crop your photos to better center your subject or for creative flair to your pages.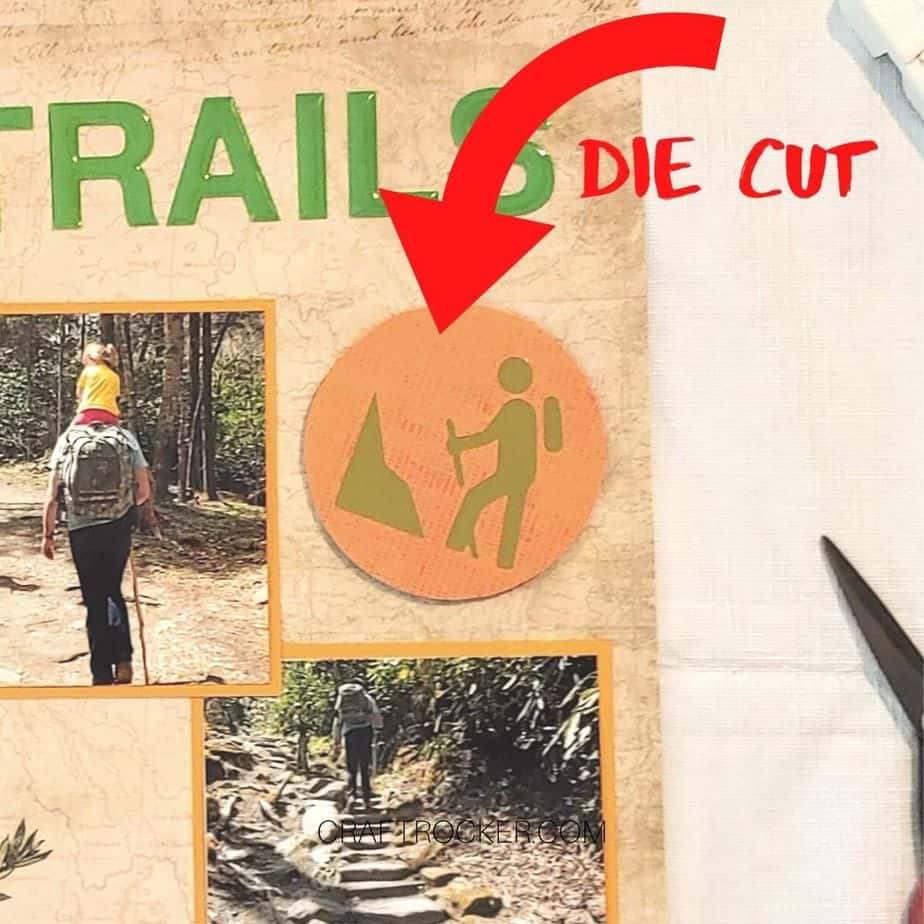 Die Cut
A die cut is a piece or pieces of paper that are cut into a shape. These are used for titles and also as embellishments.
Die cuts are what many scrapbookers use their Cricut or Silhouette cutting machine to make.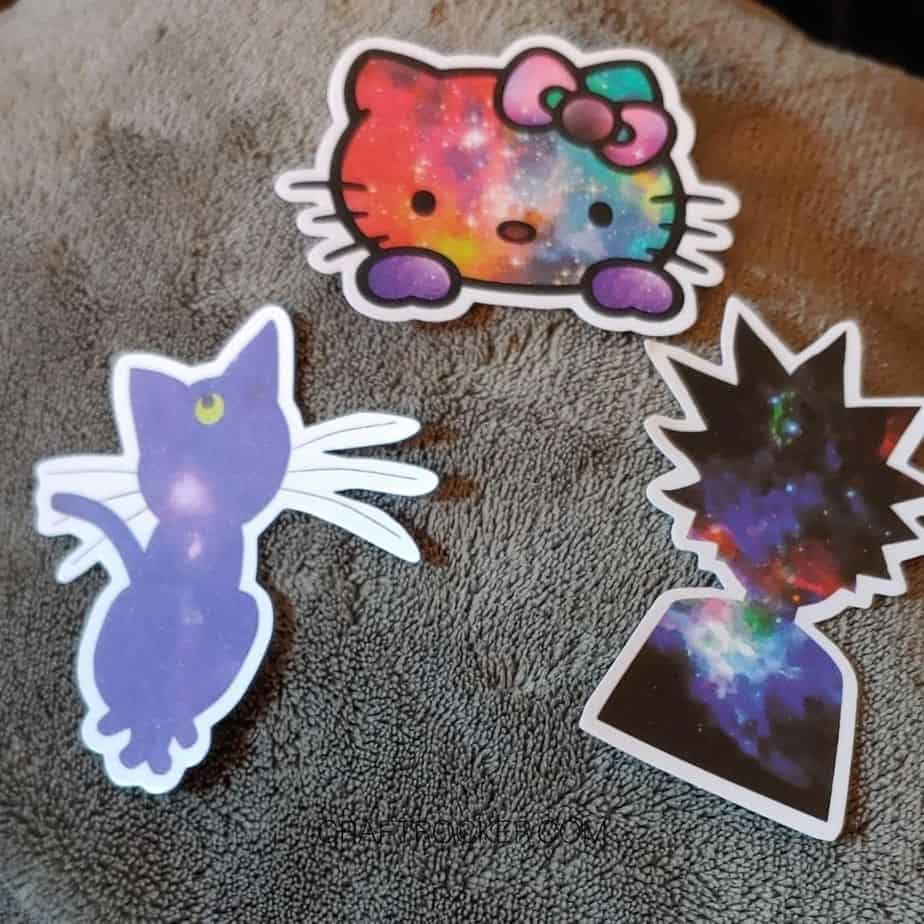 Embellishments
Embellishments are decorative elements that you add to your pages. These include brads, stickers, and die cuts to name a few.
Embossing
Embossing is the process of creating a raised design on paper. This can be done with embossing powder and a heat gun, a special machine such as a Sizzix, or an embossing stamp.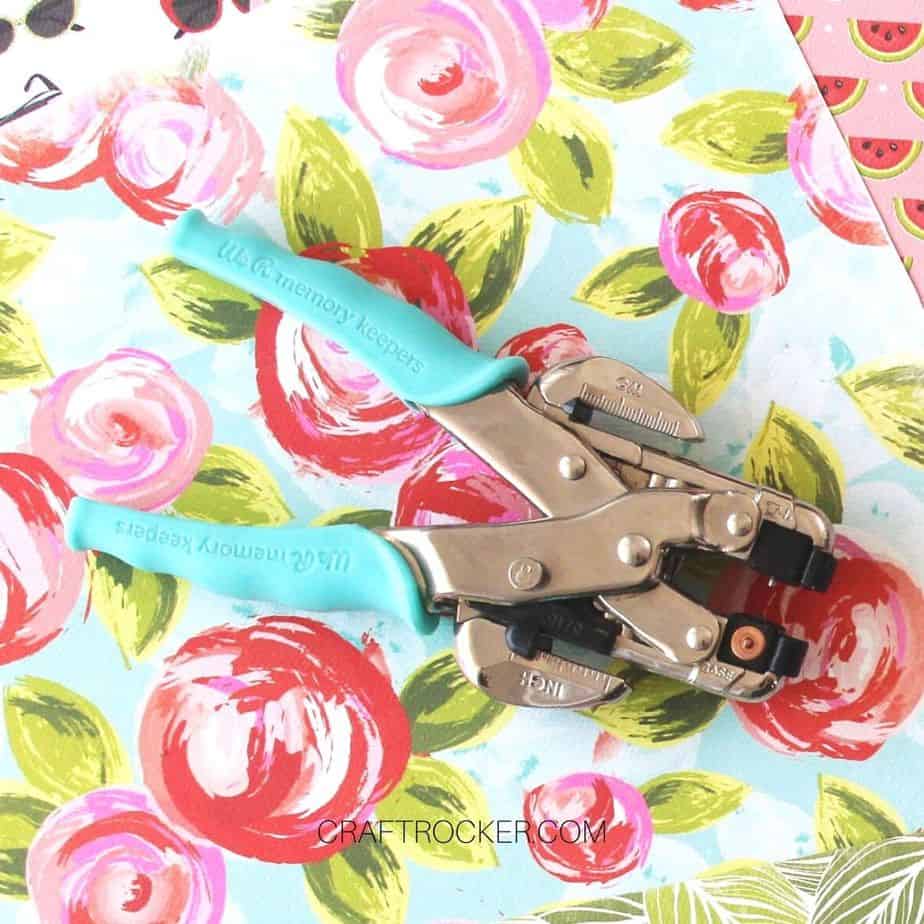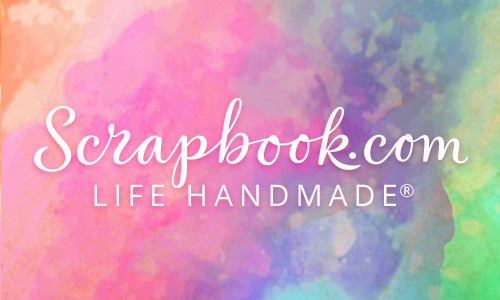 Eyelets
Eyelets are metal circles that you need a special tool to attach. Once your eyelet is placed in the punched hole, the tool applies pressure to the top and bottom to splay the bottom around the paper.
If you want to use eyelets in your scrapbook pages, I highly recommend getting a Crop-a-dile because it is an incredibly useful and easy to use tool.
Heat Gun
Sometimes called an embossing tool, a heat gun is a tool for heating your embossing powder after it is applied to your paper.
It can also be used to curl the edges of paper, for example the petals on a paper flower.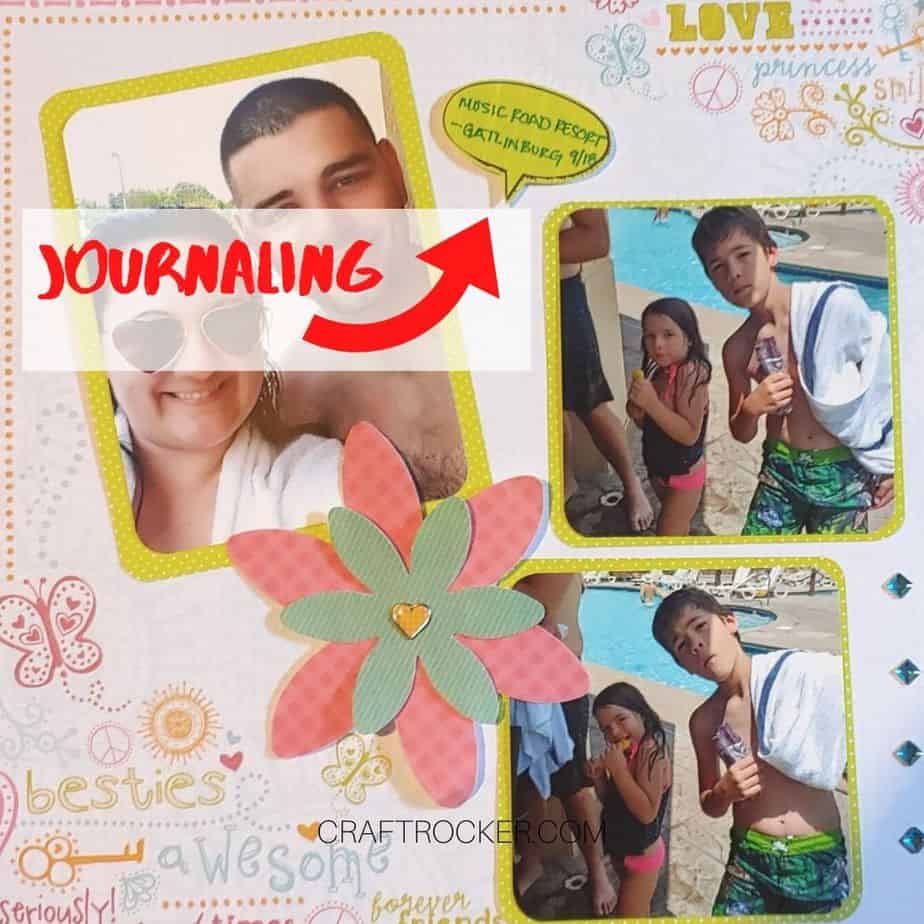 Journaling
Journaling is the process of writing about your pages and photos. This is done to give more insight into the even, record a funny memory, and to give details such as a time and place.
Scrapbooking is visual story-telling. Journaling helps achieve that.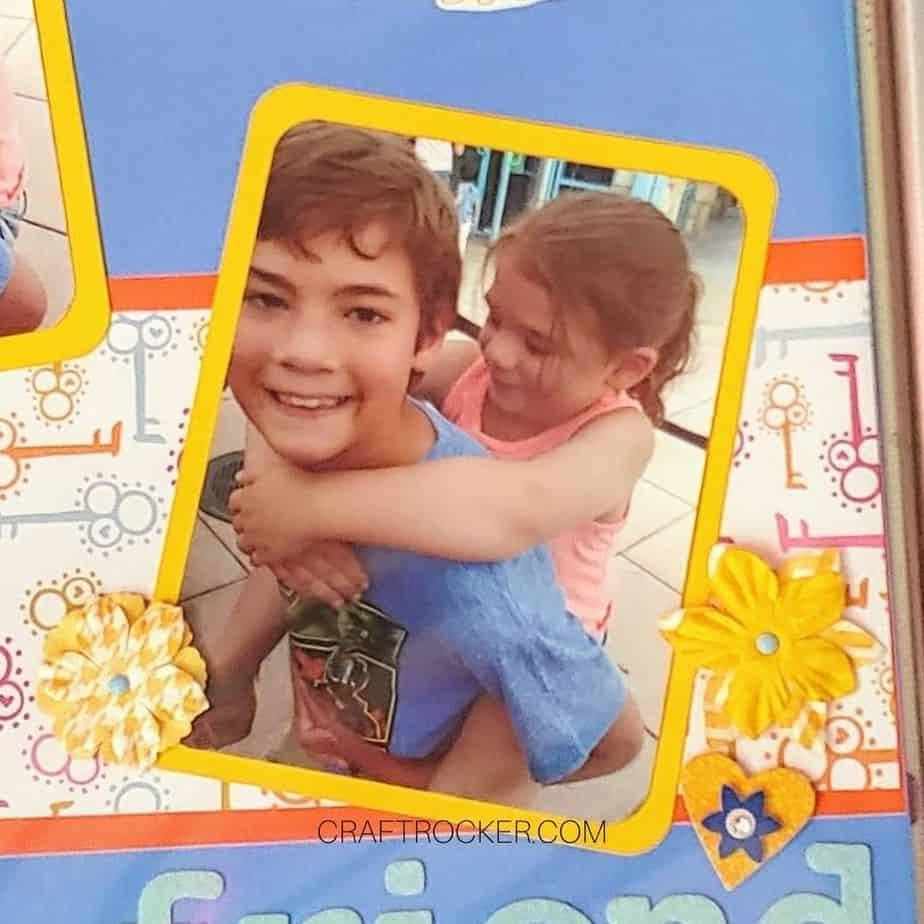 Mat or Matting
This is not referring to the thing that you wrestle on. In scrapbooking, to mat is when you adhere your photo or page element to a piece of paper that is slightly larger.
This creates a frame effect that helps the element stand out on the page.
Mementos
Mementos are any item that has meaning or is attached to a memory for you. These are the highlights of your scrapbook pages.
Get creative with how you integrate your mementos into your pages. Include cards that you've been given, ribbons from competitions, and more to truly paint your visual stories.
Mount
Mounting refers to attaching an element to you page. This can be done through a variety of mediums from mounting square to your glue runner.
Paper Cutter
A paper cutter is a tool that allows you to easily make long, straight cuts. They come in a variety of styles and sizes but I recommend this one for beginners.
These tools are perfect for copping your photos and your paper. They also make it especially easy to evenly mat your photos.
Pop Dots
Pop Dots are actually the brand name of a specific foam adhesive that is sometimes used interchangeably. You can get foam adhesive in many shapes and sizes as well.
Use these when you want an element to pop off the page, literally. The thickness of the adhesive determines how high off of the page your element will sit.
Punches
Punches are tools to cut shapes and designs out of paper and photos. You can use punches to cut your photos into equal-sized circles or add a decorative edge to your matting, for example.
Stickles
Stickles are another scrapbooking term that is actually a specific brand. The term is used in the same way someone asks for a Kleenex instead of a facial tissue.
Stickles is a term used to refer to glitter glue. These can be used to add sparkle to your pages in a myriad of ways, such as over your title to give it a 3-dimensional sparkling effect.
Vellum
Vellum is a very light and thin paper that is typically translucent to some degree. It can be used to add multi-layered visual elements to your papers. For example, adding writing over a photo where the photo is still visible through the writing.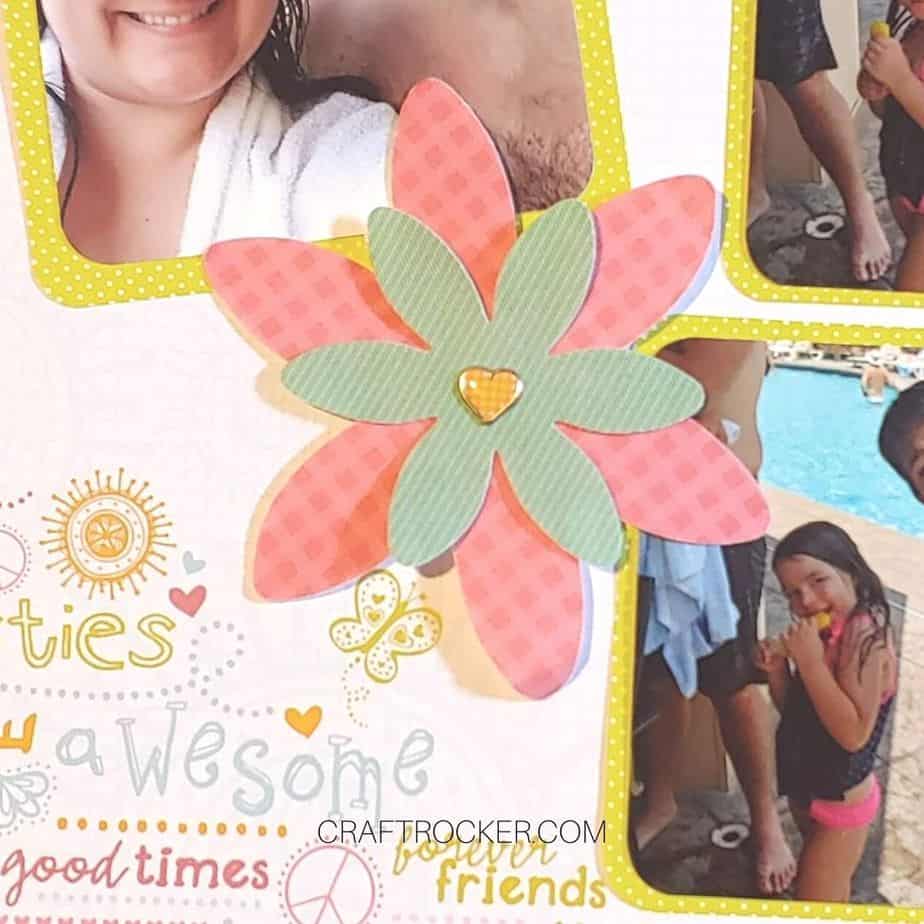 Zots
Zots are little adhesive cirlces that come in a variety of sizes. They are best for attaching uneven 3-dimensional items to your pages. An example would be attaching your baby's hospital bracelet to a page or elements with brads attached to them.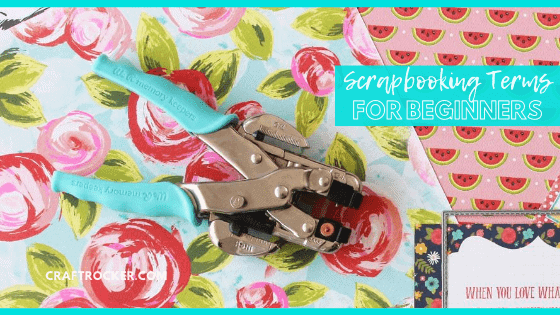 Once we become versed in a hobby, it's easy to revert to using terms that not everyone knows. Reference these scrapbooking terms any time that you come across a tutorial that uses jargon you don't understand.
Comment below if there are any terms that you come across and would like to see added to list!
Don't Forget to Pin It!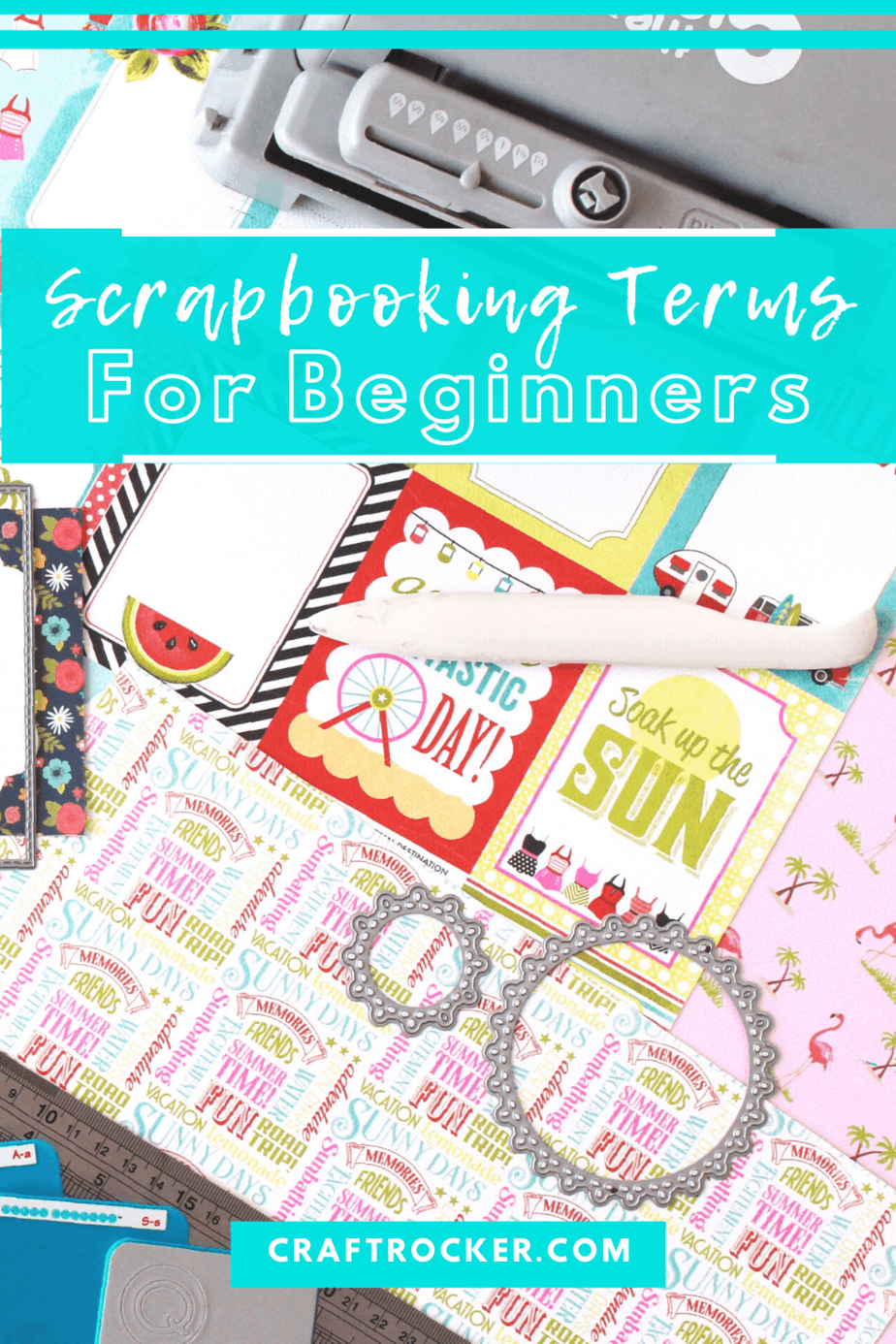 More Awesomeness to Love:
Hello Pumpkin – Scrapbooking Made Easy – Glitter on a Dime