A red pickup truck Valentine box is a fun and unique way for your little one to collect his or her Valentines this year! Find out how to make your own from recycled boxes and lids with this simple tutorial.
Affiliate links may be used in this post. Ordering a product through these links may result in a commission at no extra cost to you. Read the full disclosure here.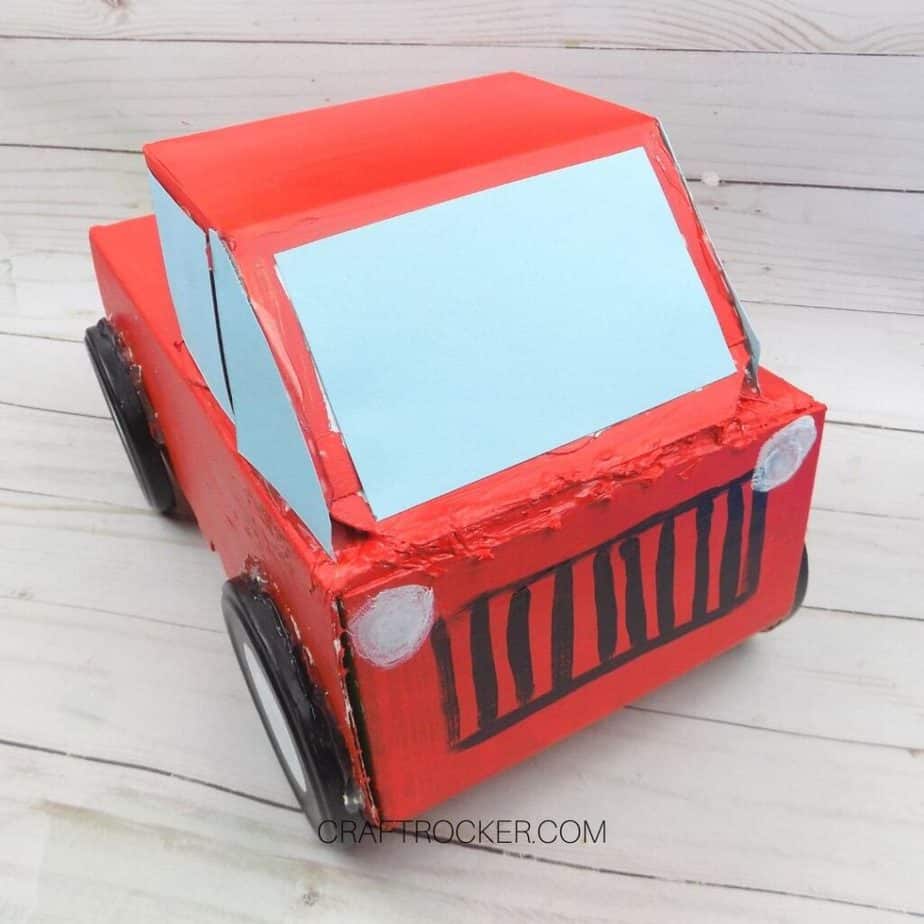 Jump to What You Want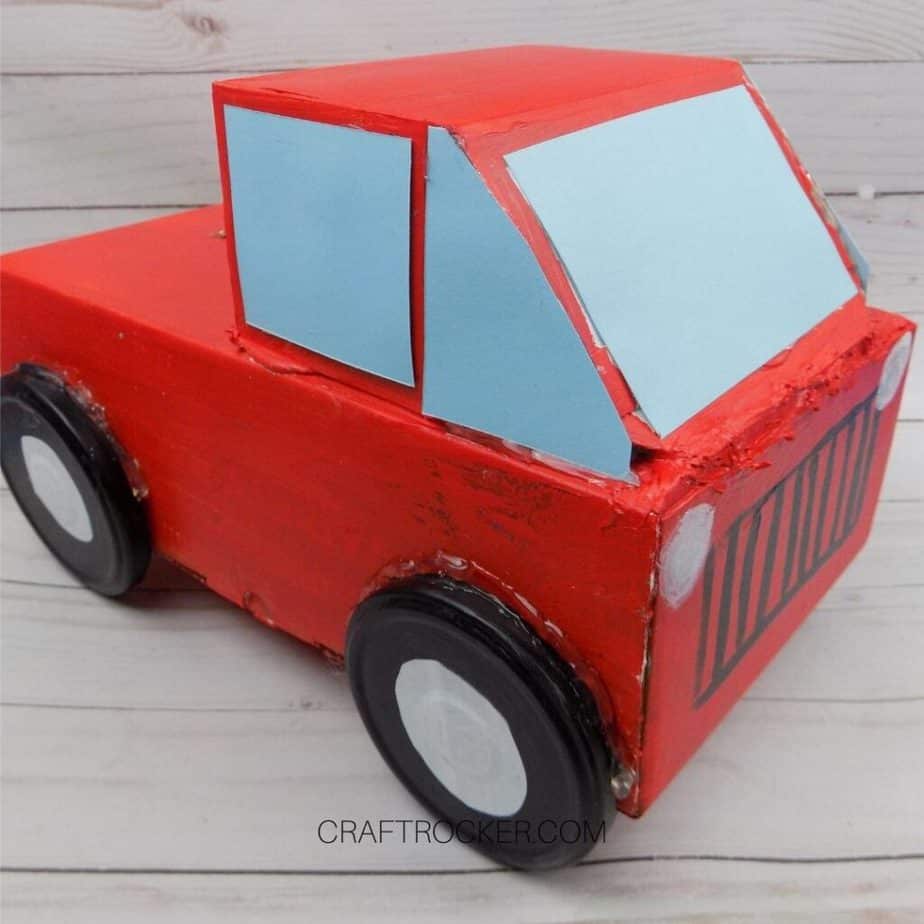 While I can't really relate, my youngest is obsessed with Hot Wheels and Matchbox cars. He loves all of the different types of tracks and performing stunts with them. It's so cute to watch.
That's why I new when planning his Valentine box that he had to have something in that same realm. Seeing these empty boxes next to each other sparked an idea when I realized they looked kind of like a truck.
The rest, as you can imagine, was put together to form this super fun red pickup truck Valentine box.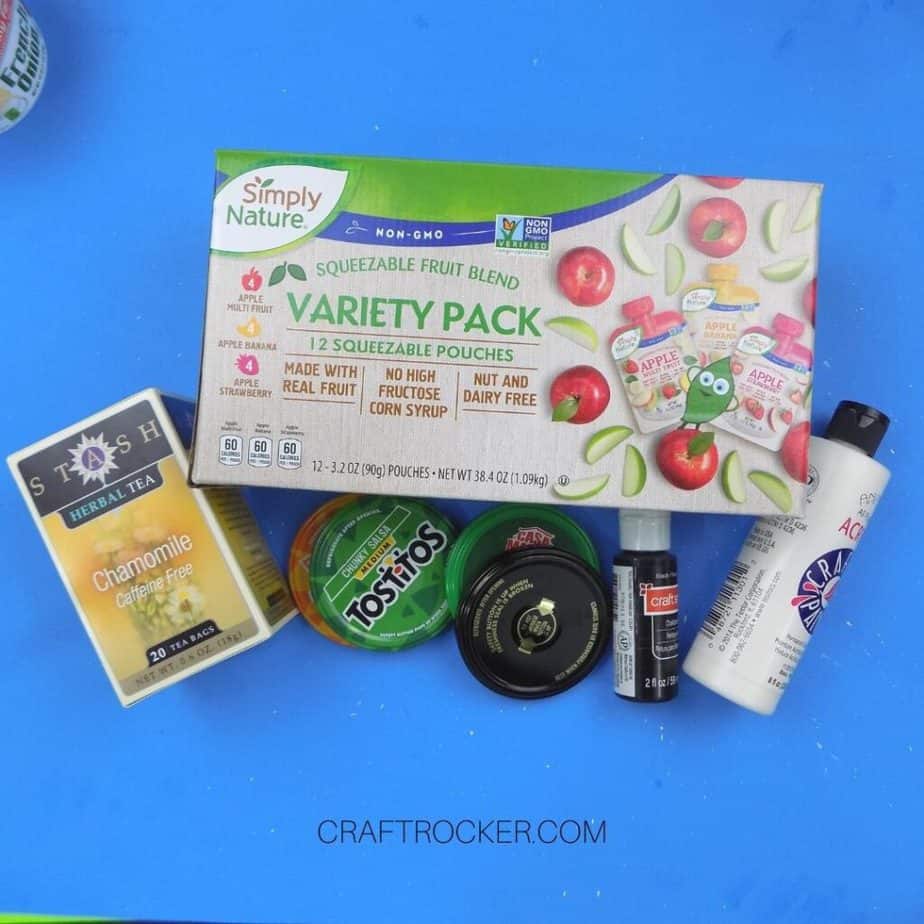 Materials for Red Pickup Truck Valentine Box
Empty Large Apple Sauce Pouch Box (or box of similar size and shape)

Empty Tea Box

4 Jar Lids of Equal Size (I used salsa jar lids)

Utility Knife or XActo Knife

Ruler

Hot Glue Gun and Glue Sticks

1 12×12 Sheet of Light Blue Scrapbook Paper (for the windows)

Scissors

White Acrylic Paint

Black Acrylic Paint

Red Acrylic Paint

Large Flat Paint Brush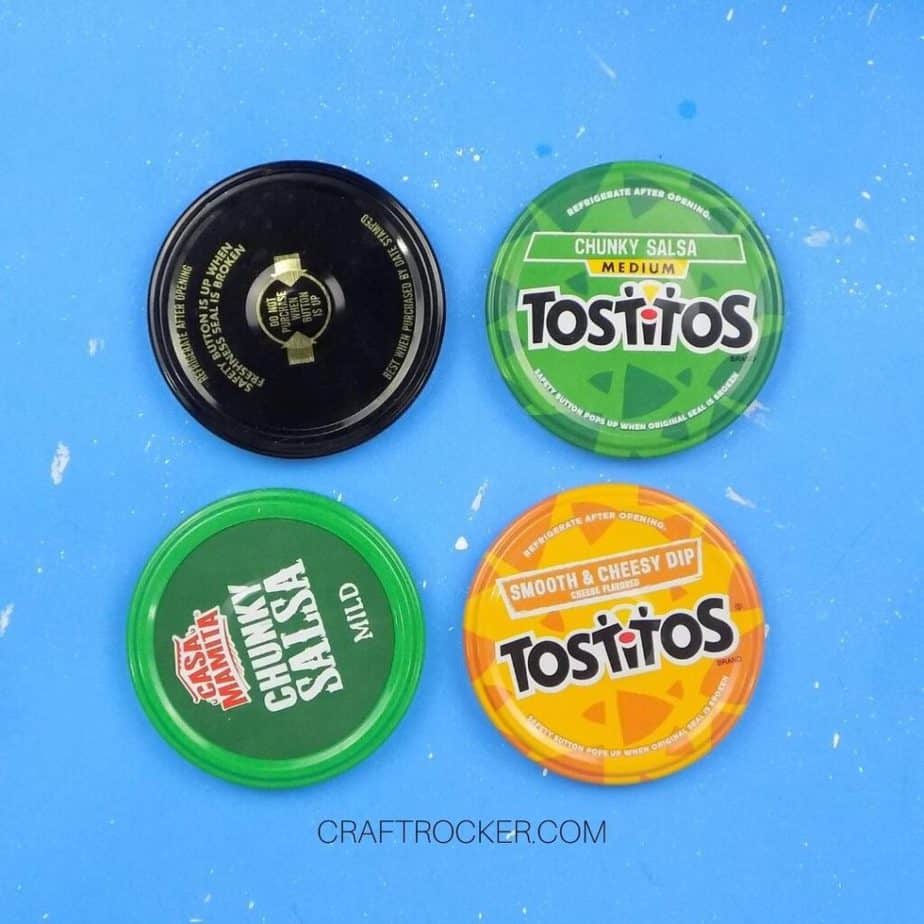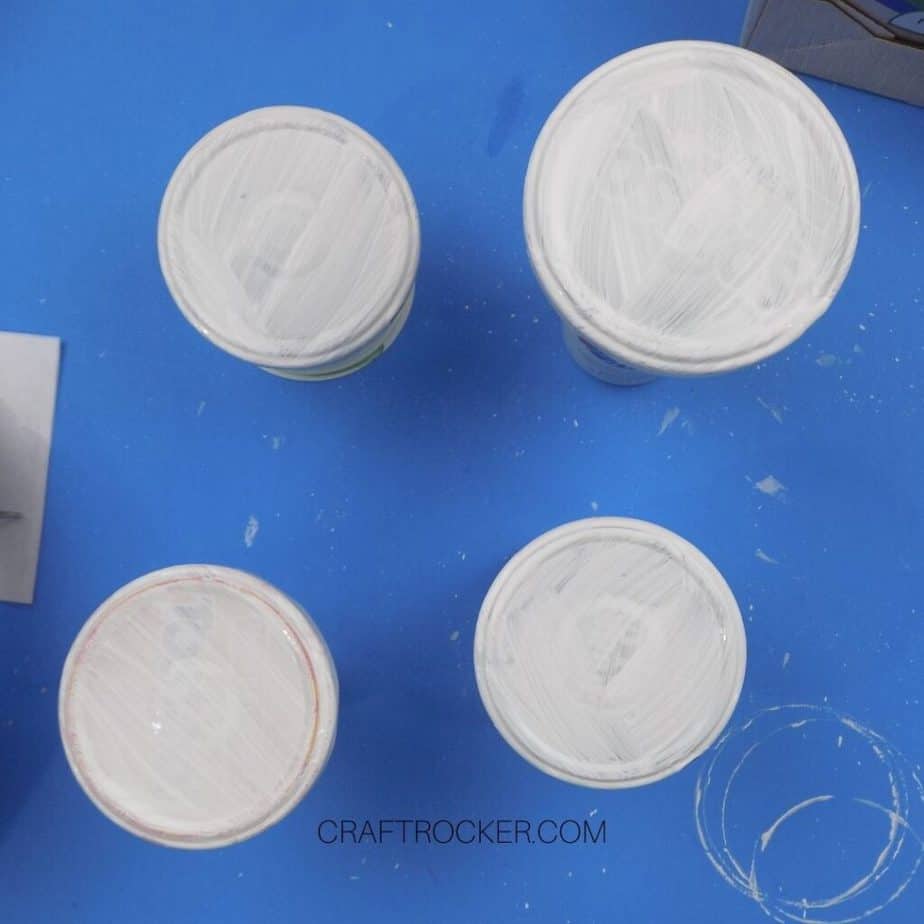 Step 1
First, paint your jar lids with a coat of white acrylic paint and set them aside to dry.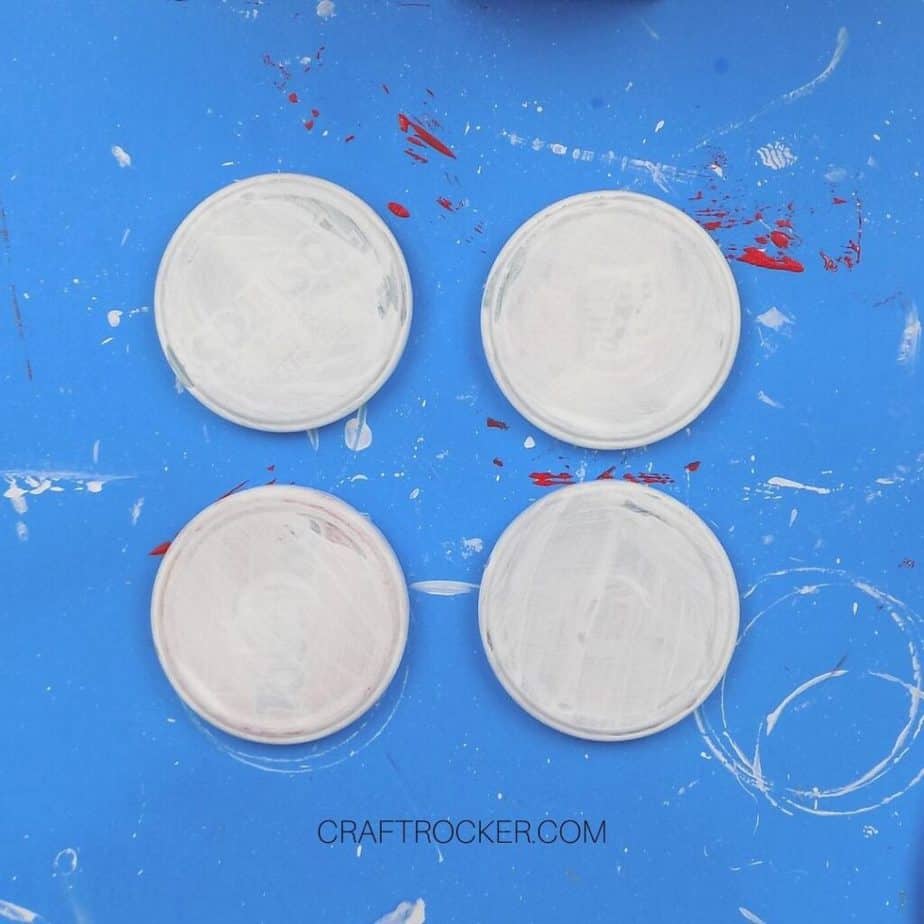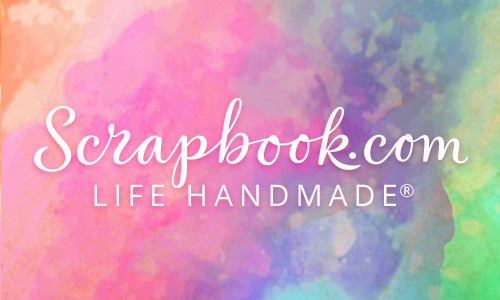 You may need 2 coats of white paint depending on how much of the lid is pattern and words.
If you choose to paint 2 coats, be sure to let them dry completely between coats.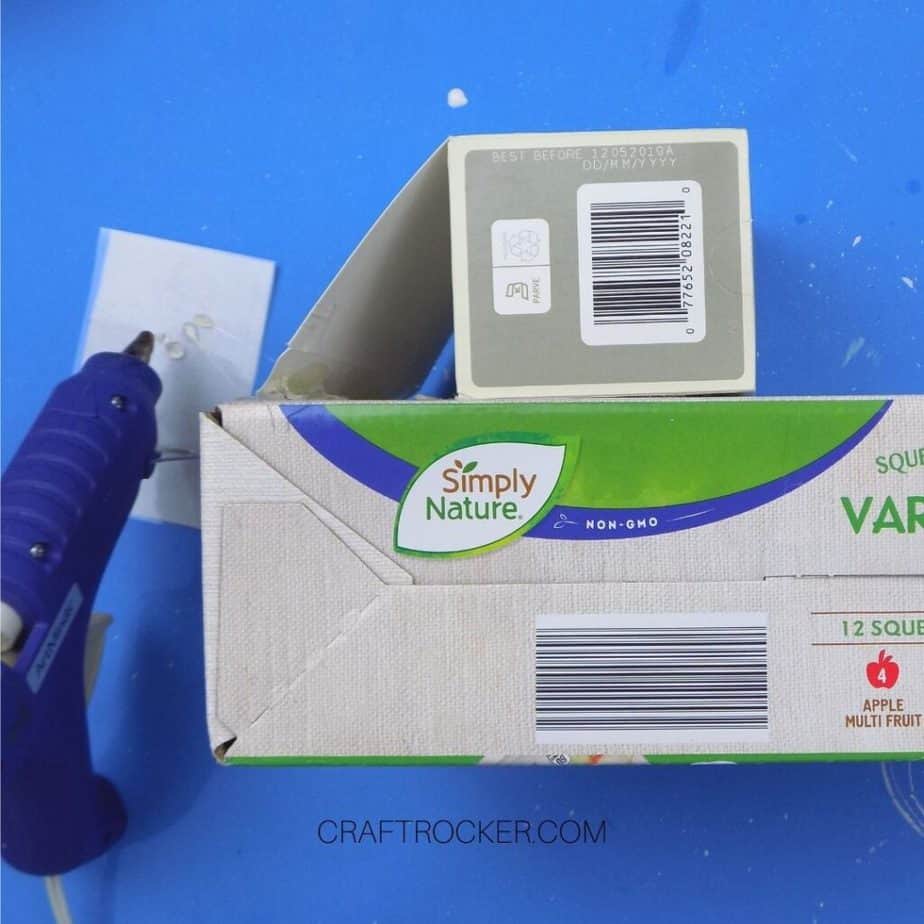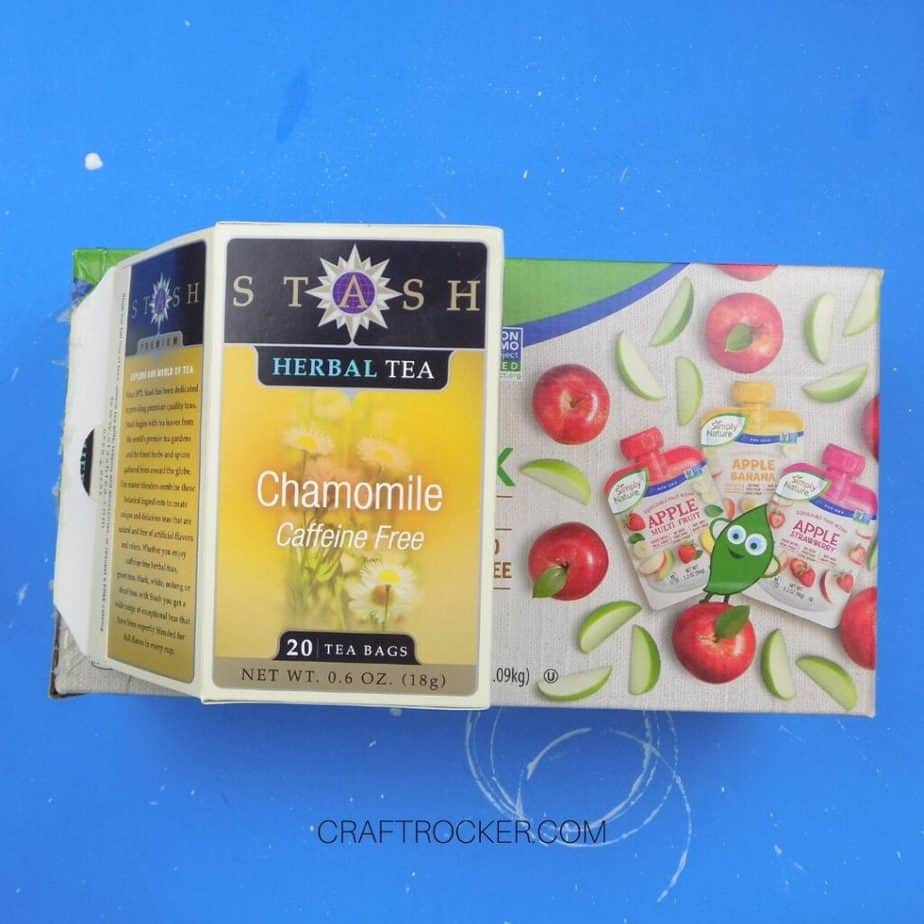 Step 2
Next, while your lids dry, hot glue your empty tea box onto one of the largest sides of your apple sauce box.
Glue it so that the flap lid of the tea box can be opened and glued to your box at an angle. Then glue the lid in such a way.
This creates the cab of your pickup truck. See the picture above for reference.
Step 3
After your tea box is glued to your larger box, use your utility knife to cut a slot in what would be the bed of the truck.
Make sure that you cut a rectangular slot that is large enough to fit Valentines through.
Note:
I waited to do this until after I painted my box and it made it so that I had to go back over the edges with paint. That's why I recommend doing now before you paint.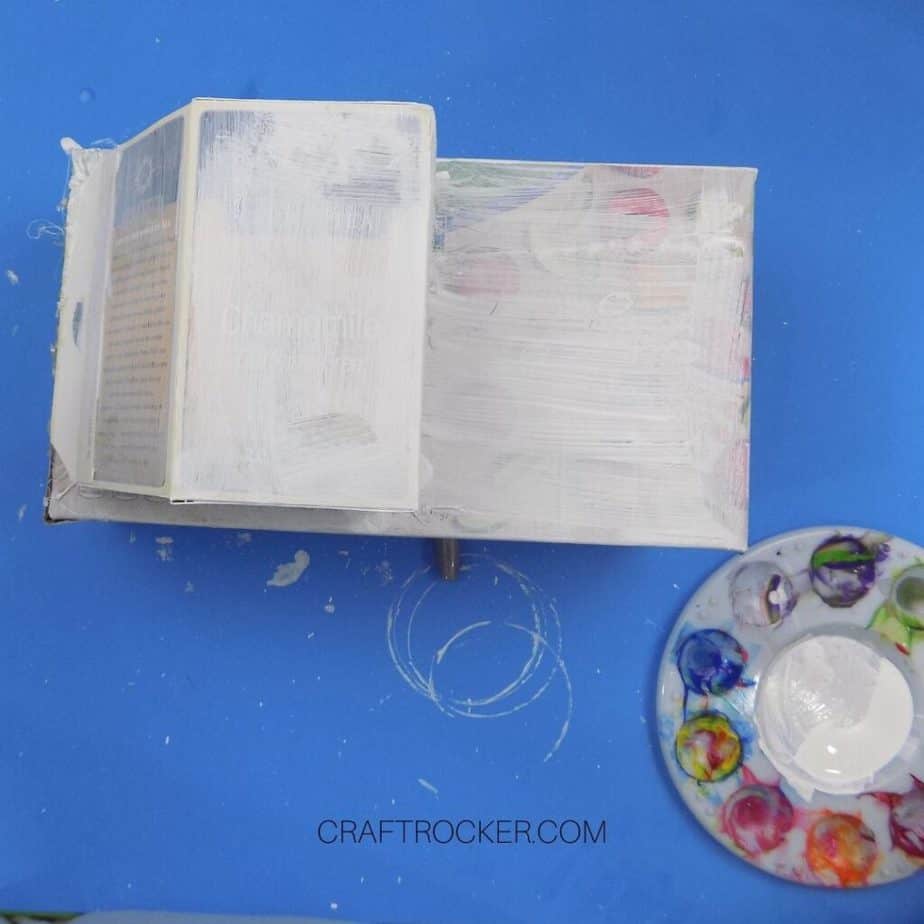 Step 4
Then paint your glued boxes in a coat of white acrylic paint and set it aside to dry completely.
If you'd like, you can do a second coat of white acrylic paint however I found it wasn't really needed since you're adding red paint on top of it later.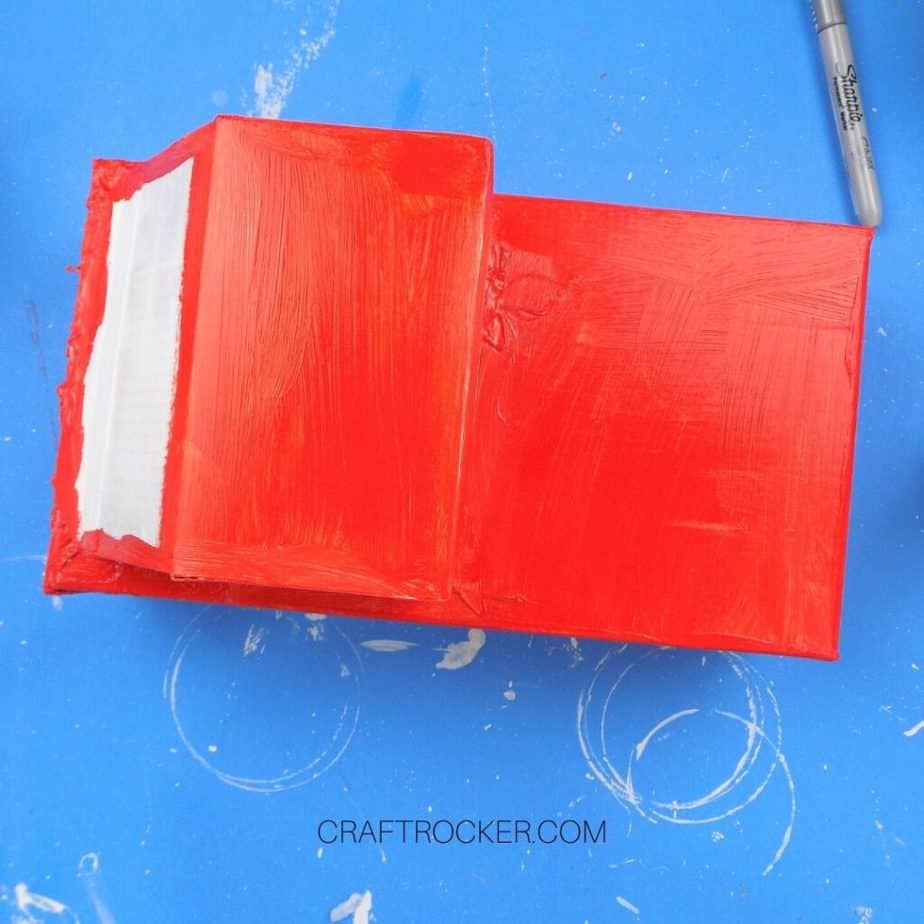 Step 5
After the white acrylic paint on your glued boxes is dry, add a coat of red acrylic paint to the glued boxes. Again, set it aside to dry completely.
Note:
Don't worry about covering the areas that the windows would be. You will cover those with paper later.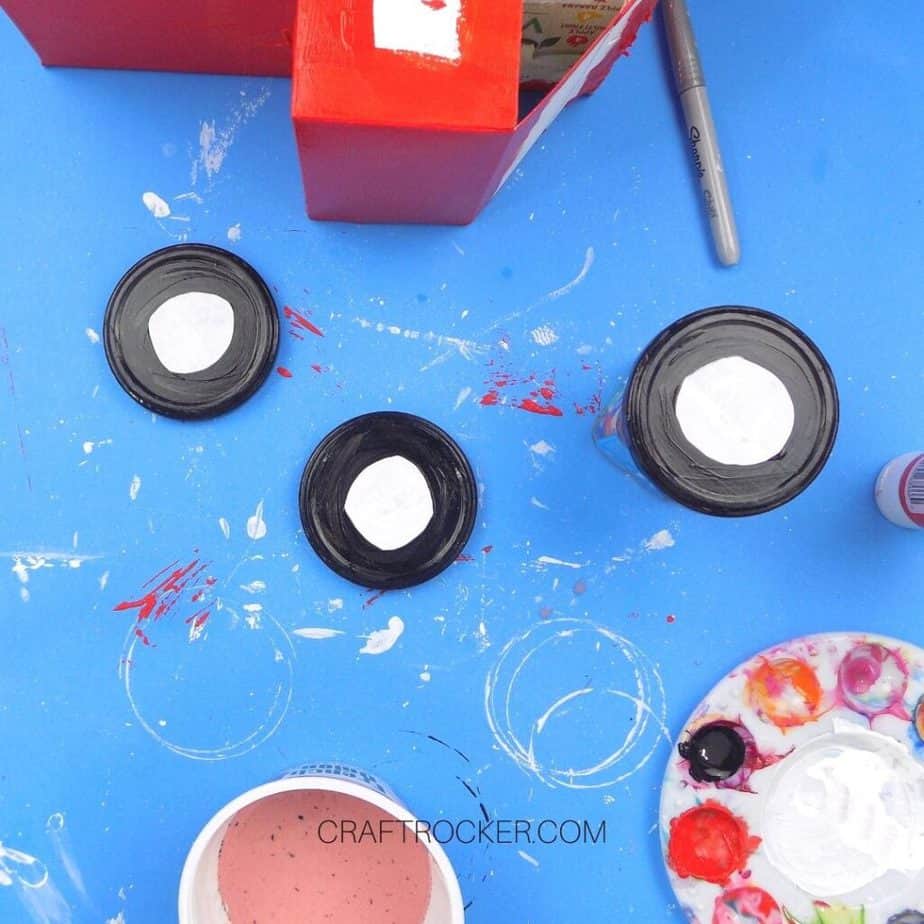 Step 6
While your boxes dry, add black to the outer edges of your white painted jar lids with black paint to create the tires of your truck. Again, set them aside to dry.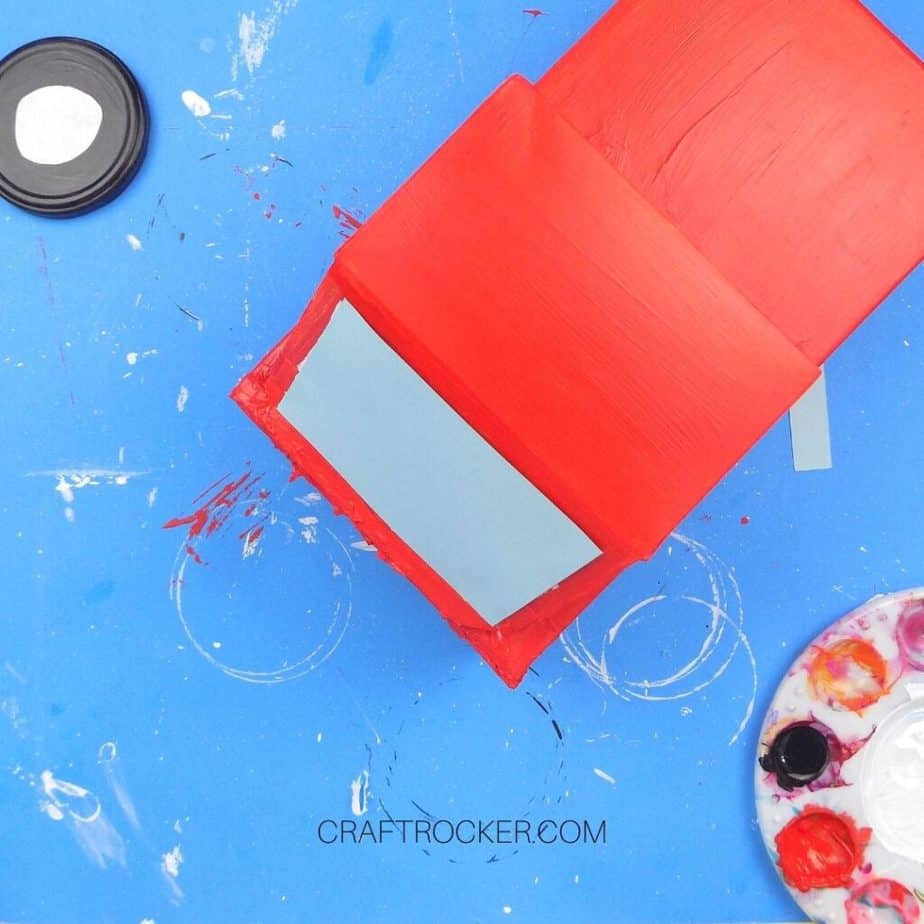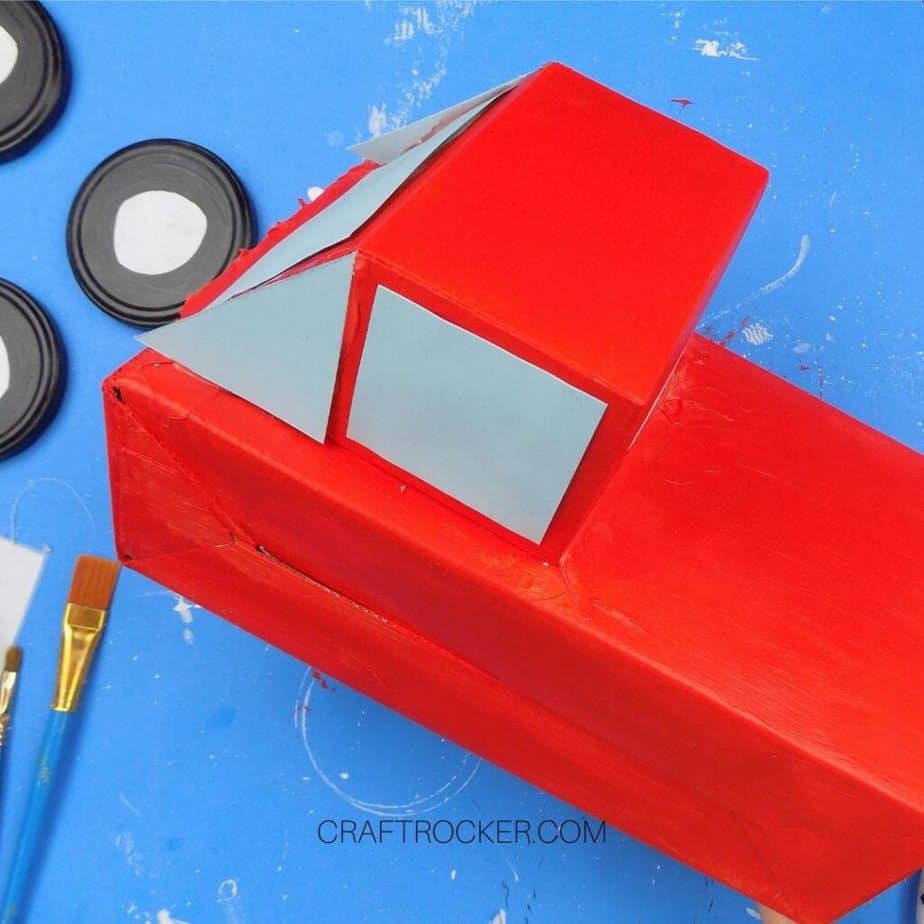 Step 7
After you painted boxes are dry, pull them back out and use your ruler to measure the size windows you want on your truck cab.
After you have your measurements, cut out pieces in those sizes and hot glue them to your truck.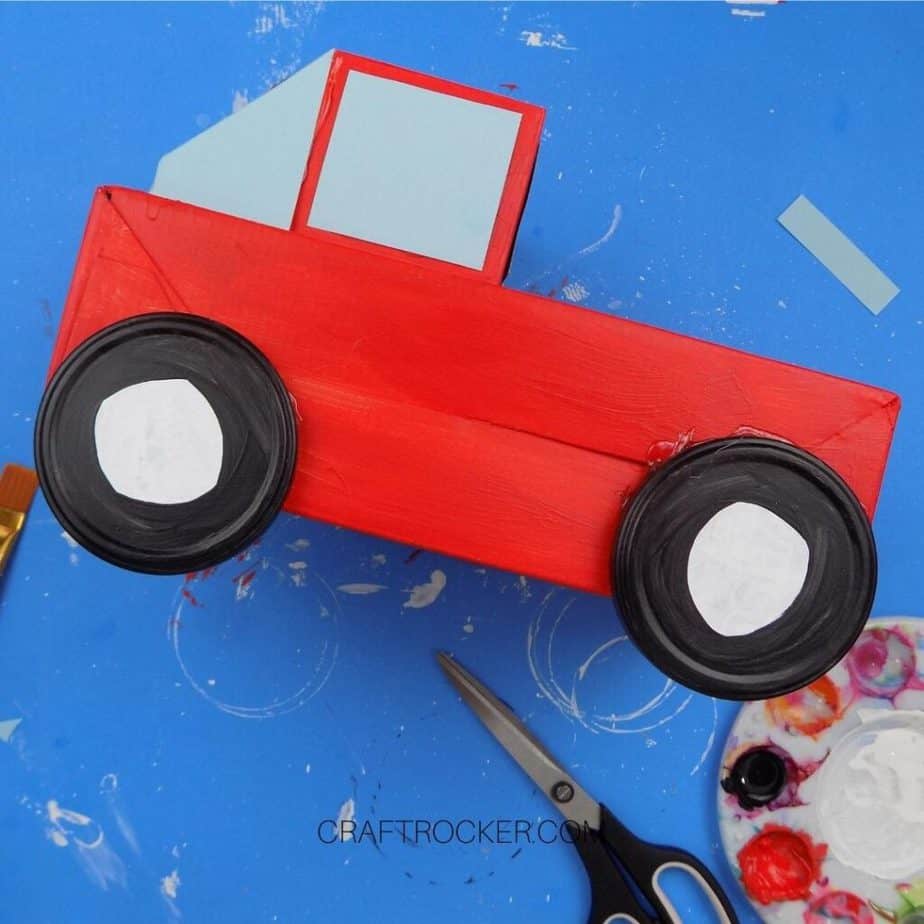 Step 8
Next, hot glue your dry painted wheels onto the bottom four corners of your truck. You will need a healthy dose of glue to secure them because of the interior gap of the lids.
I also recommend holding them in place until the glue cools so that they are firmly attached and don't slip as the glue cools.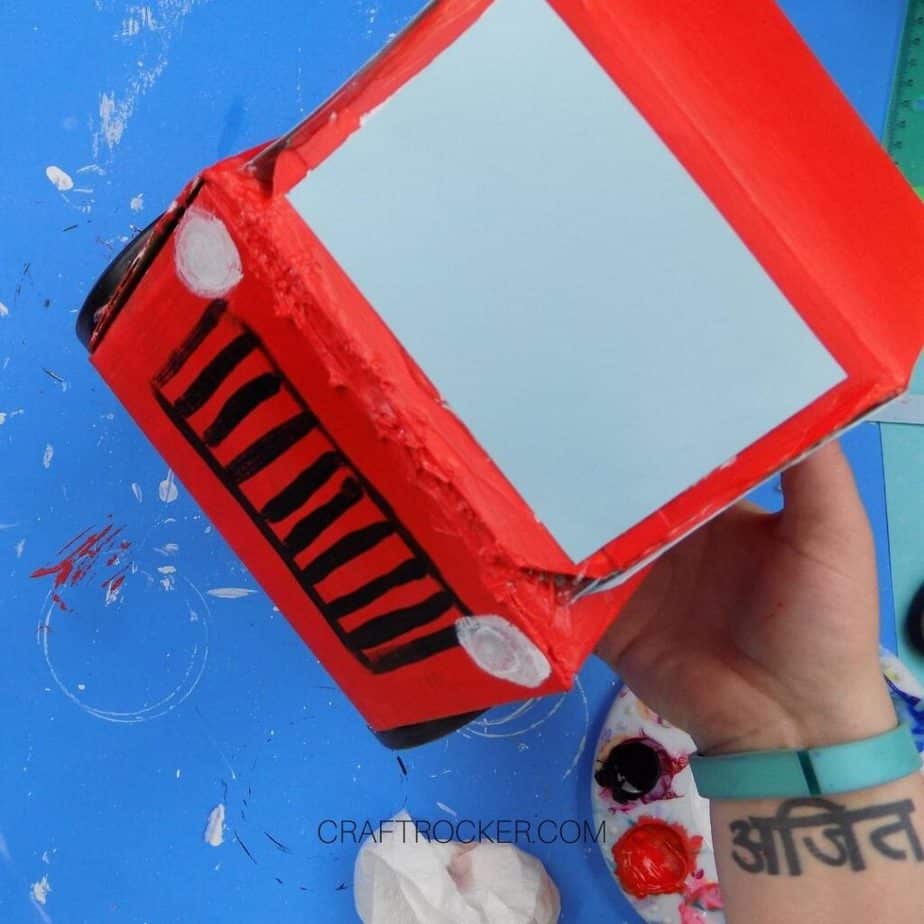 Step 9
Once your wheels are attached, paint the front details of your truck such as the headlights and the grill.
I did this with my black and white acrylic paint but if you wanted to get fancier, you could use silver paint for the grill and add some yellow to the headlights. This is totally optional though.
Step 10
Lastly, allow your painted details to dry before using.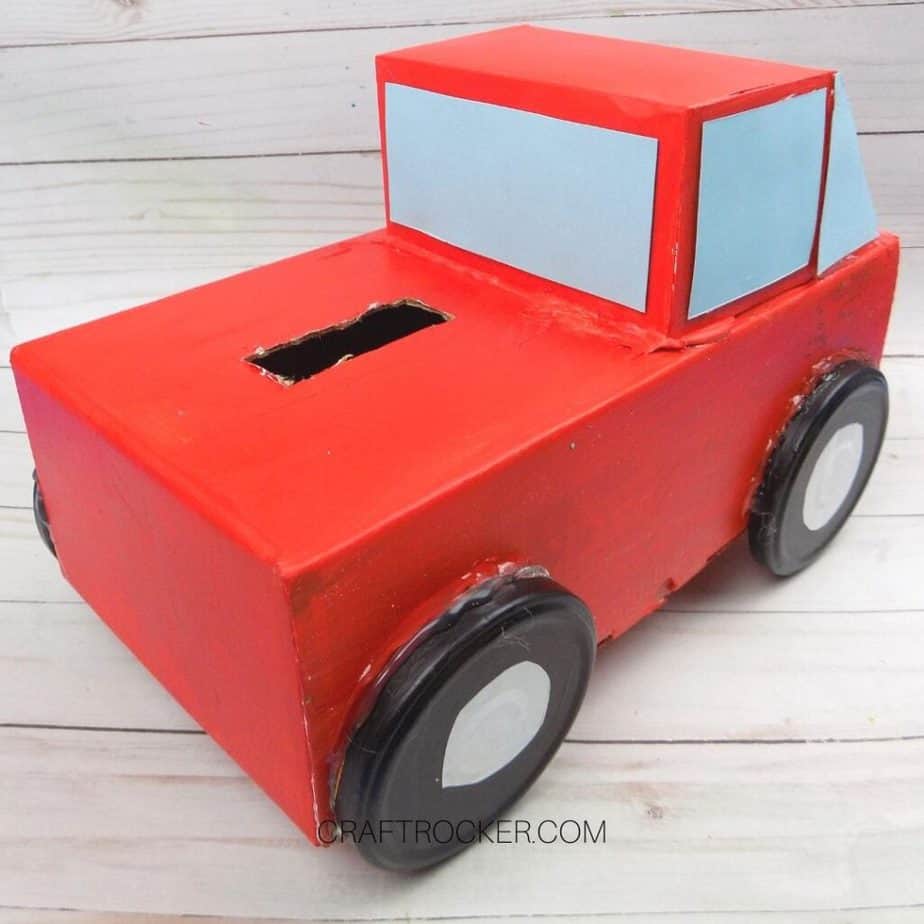 Tips for Success
Be sure to check that the box opens and closes appropriately after you paint it. I recommend opening your apple sauce box lid up before painting. Then leave it open until the paint is dried (all coats). This will ensure that you can easily open it later.
The wheels can be finicky, especially if your kiddo is rough and tough like mine. Help make your wheels extra secure by going back after they are initially attached and adding additional hot glue. Let it slide down the inside of the lids to create more points of contact between the box and the lids.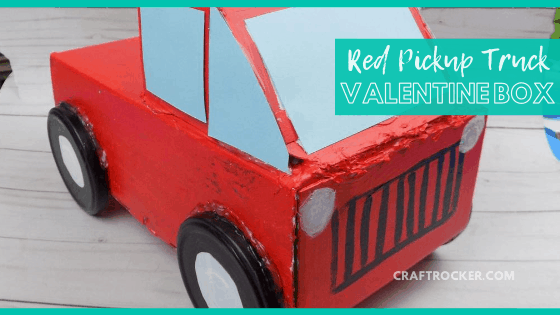 This red pickup truck Valentine box turned out so adorable.
My favorite part is that my baby is still young enough that his whole face lights up when he's excited about things.
That is exactly the face he had when I showed him this Valentine box. It melts a momma's heart, I'm telling your.
Don't Forget to Pin It!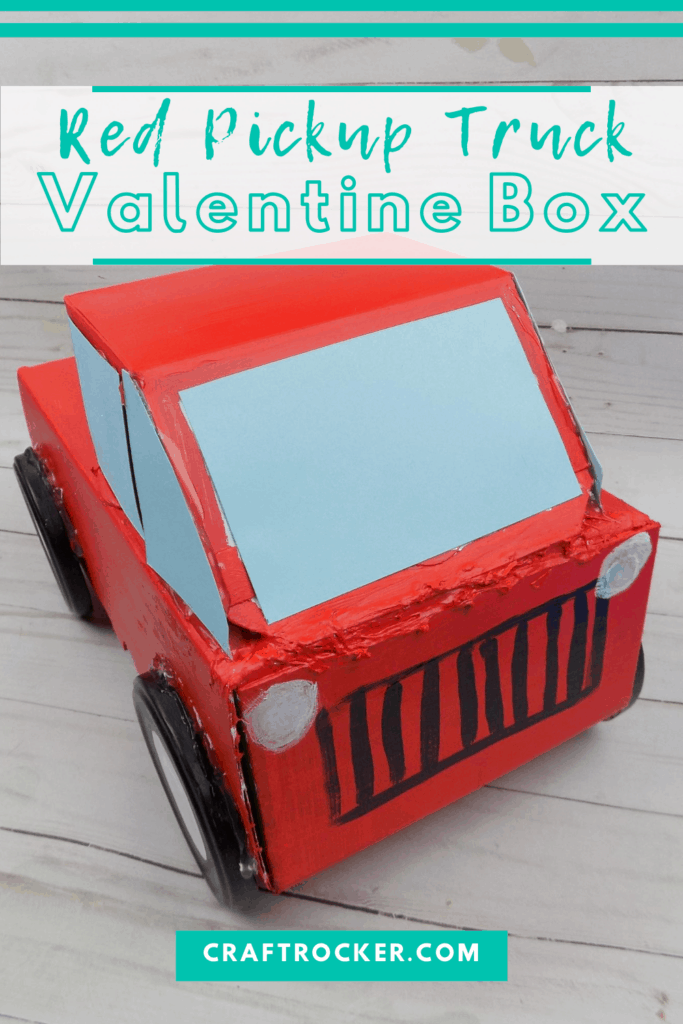 Want another Valentines Box idea? Don't miss this adorable DIY Unicorn Valentine Box!